May
2014
Maximise glasshouse space with folding staging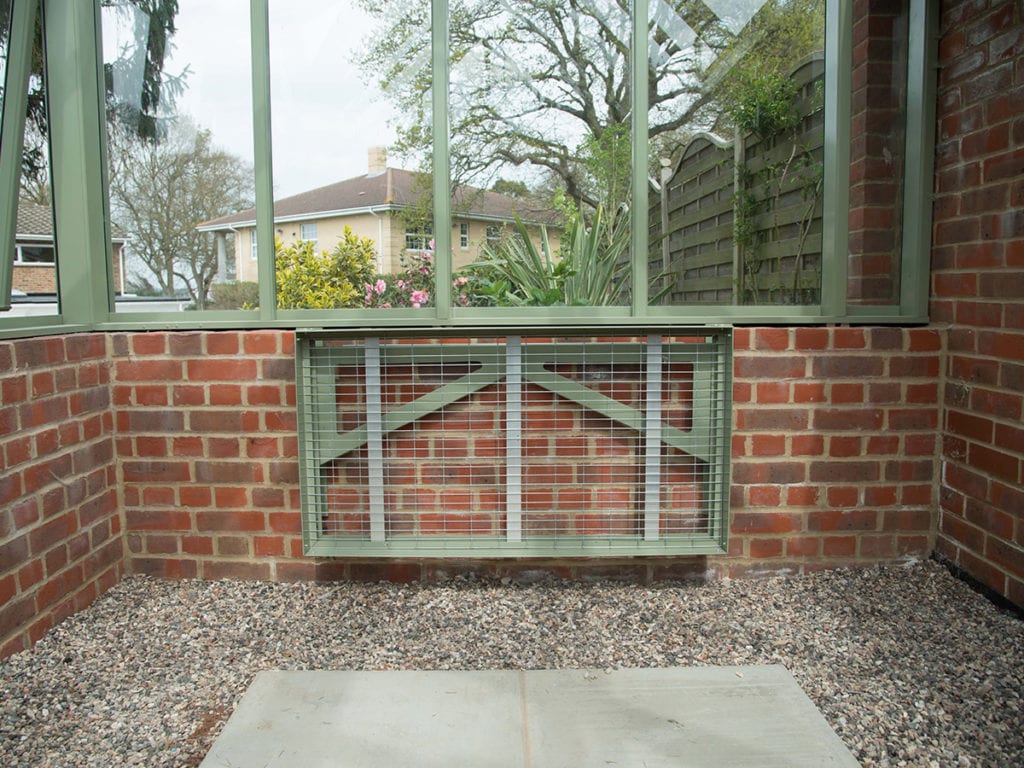 Almost all Griffin Glasshouses can now be fitted with 'fold away' benches to give more growing space during the season.
The company's patented folding staging design provides ideal accommodation for seed boxes and pot plants but, when the growing season arrives, can be simply folded down to reveal the growing area.
"It is a very simple but highly effective solution, particularly in smaller glasshouses where space is at a premium,"
says Griffin Glasshouses' Technical Director, Paul Smith.