Greenhouse Accessories

Everything a gardener needs
---
Every greenhouse is unique and so are your needs as a gardener when it comes to creating the perfect environment for your plants and accessorising your greenhouse in style. Whatever your chosen style and planting plans, we can manufacture or source a full range of accessories on your behalf or put you in touch with other recommended suppliers. From propagators to potting benches and floor grates to grow lights, we will ensure that your greenhouse is fully equipped with everything you need and share the benefit of our advice and experience to help you choose (and spend) wisely.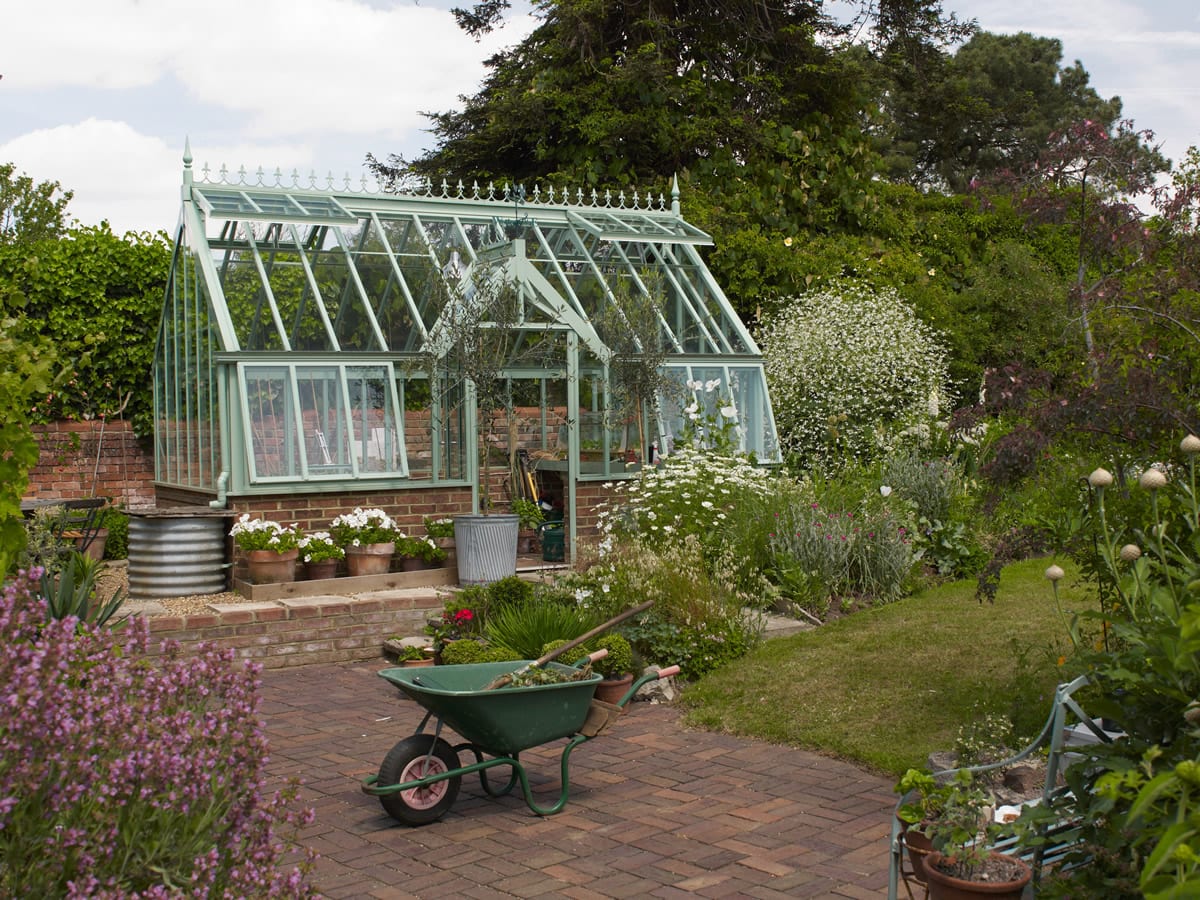 Benching and shelving
---
Whether you want to grow vegetables, flowers, climbers or fruit trees (or a combination of these) well-designed staging enables you to maximise the growing space available whilst making tending to your crops as easy as possible.
Based on your individual planting plans and the internal space available, we will use our experience to design, build and install staging in a contemporary or traditional Victorian style to give you the maximum practical growing area. Powder coated in a colour to match or complement your greenhouse, our heavy duty aluminium staging is strong, easy to clean and designed to prevent corrosion.
Your greenhouse is built to last a lifetime and it is likely that your planting plans will change over time. We give you the option to make changes yourself as you alter your growing schemes with benching and shelves which fold away offering you an additional layer of growing space when you need it most.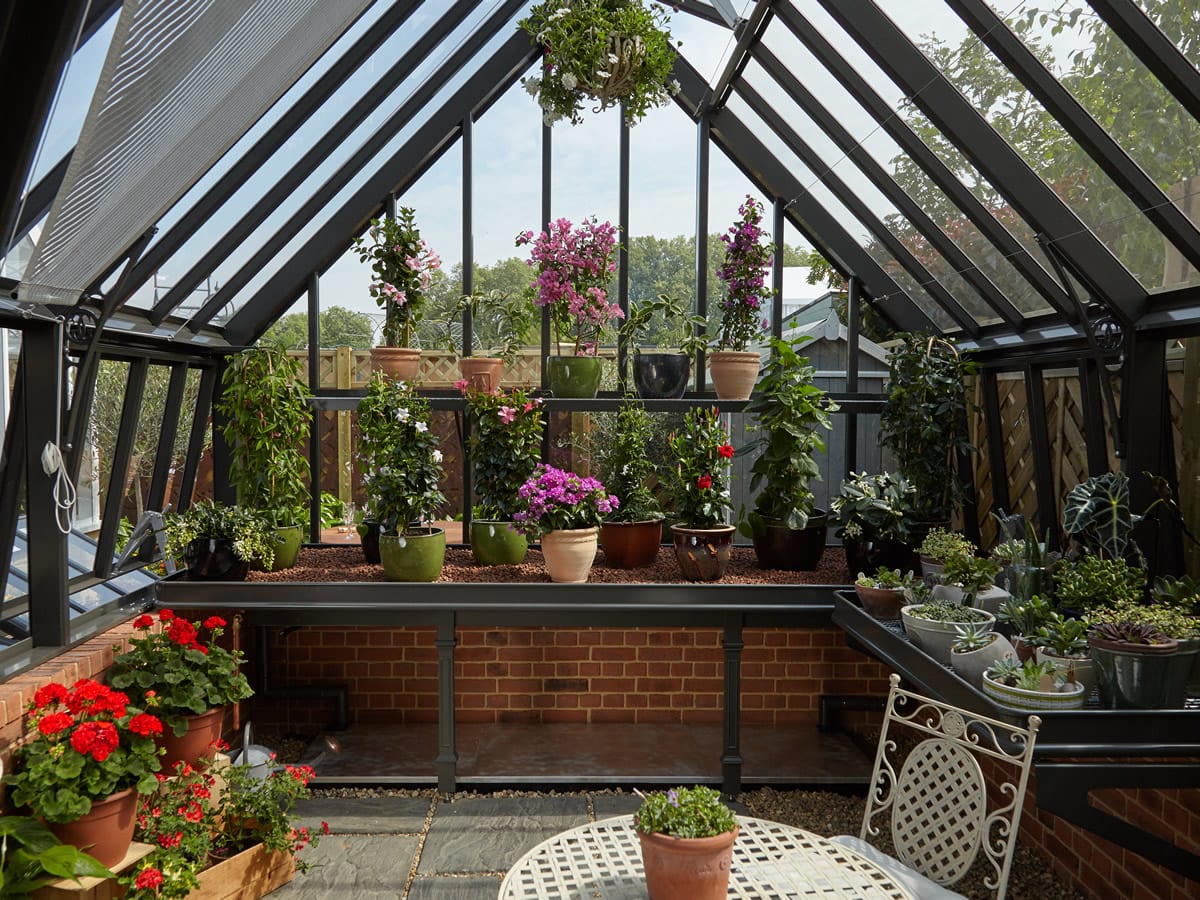 Cold frames
---
Cold frames are particularly useful if you want to extend the growing season, overwinter or harden off plants. Cold frames can be integrated into the design of your greenhouse, typically either side of a porch or to the side of the greenhouse or they can stand alone. A special feature of Griffin cold frames is the lifting toughened glass lids which have been cleverly designed not to lift out by themselves in high winds.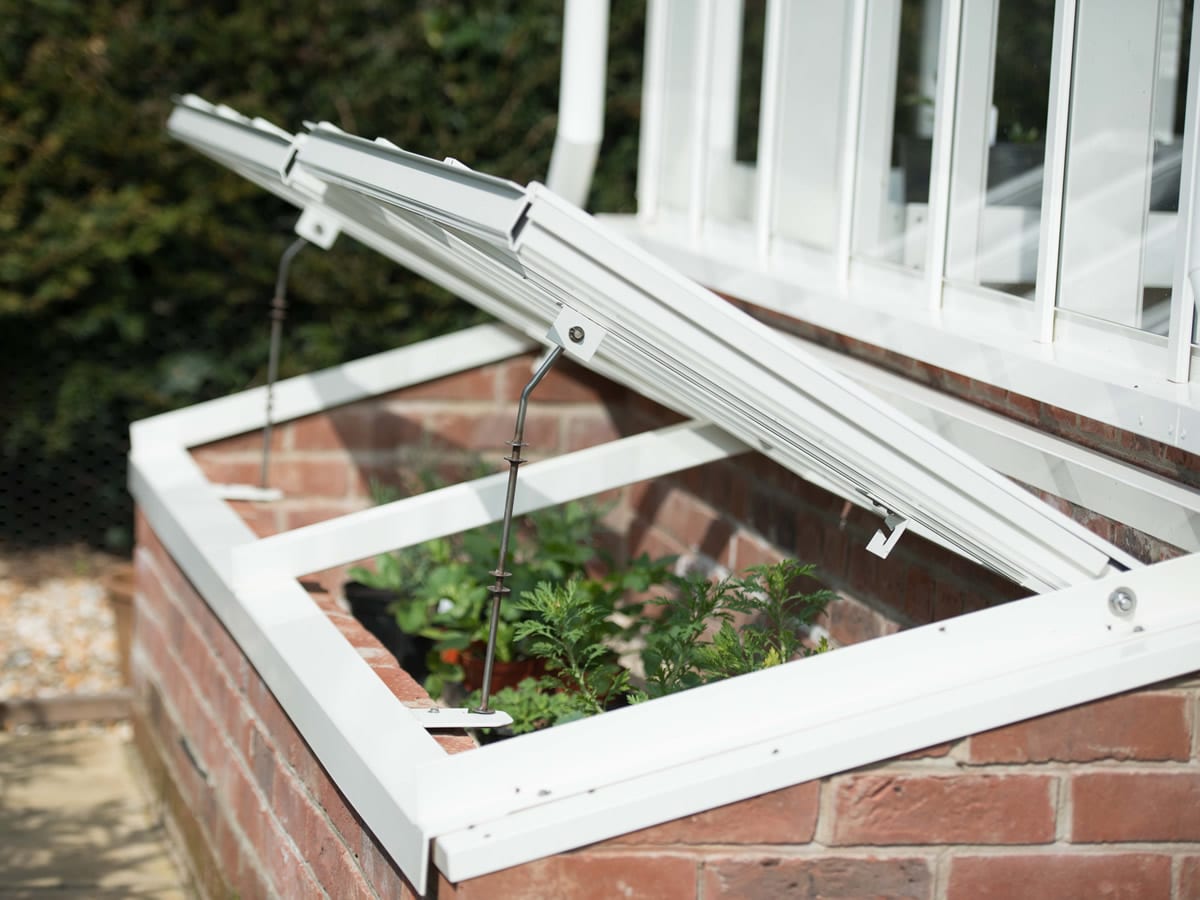 Internal water storage
---
It makes perfect sense for you to use rainwater for watering and our guttering enables you to collect rainwater internally which can be stored in large tanks inside the greenhouse. Our 3m x 0.6m x 0.6m lidded tank stores over 1000 litres (250 gallons) of clean soft rainwater, providing a source of untreated water which is always at the right temperature for your plants. The tanks are usually sunk under benches but can also sit at floor level and have protective lids to stop the growth of algae. Simply use a hand pump to fill a watering can or if you have electricity in your greenhouse, you can connect an electric pump so that this water can be used with a hand-held lance or automatic irrigation system.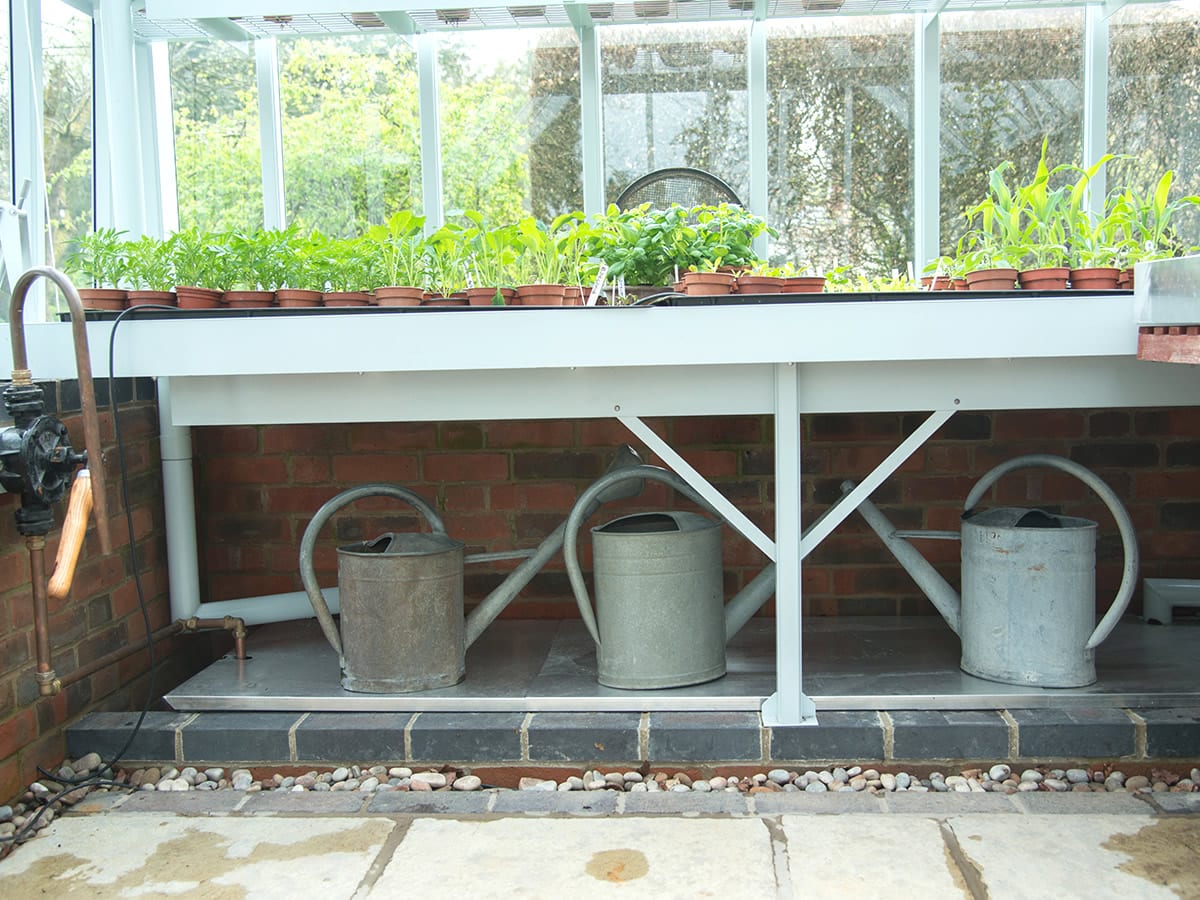 Irrigation
---
To make the task of watering easier, we offer you the very best range of irrigation equipment. Depending on your requirements and budget, you have the choice of simple irrigation systems, computer controlled drip irrigation systems and tailor-made manual, automatic or overhead mist systems.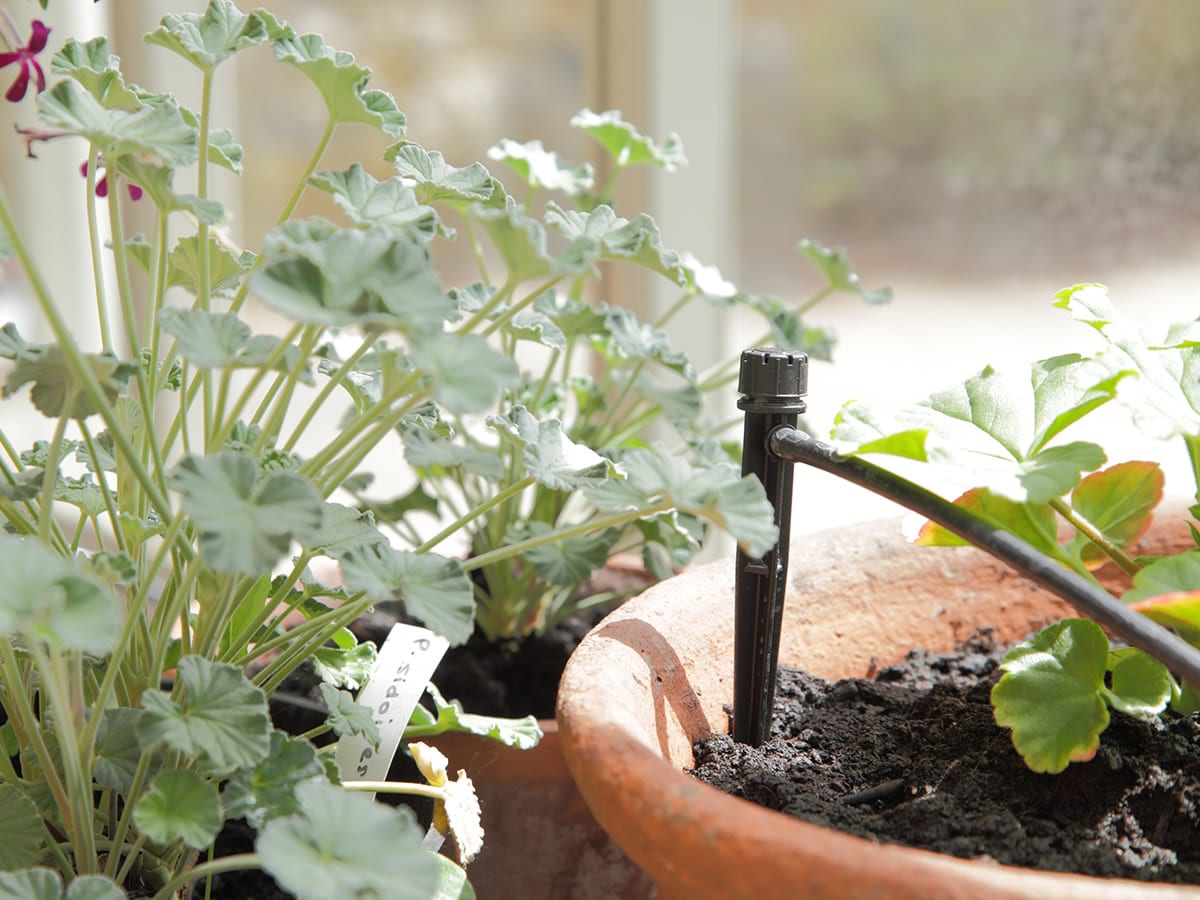 Heating
---
You may need to heat your greenhouse to keep it frost free over the winter or if you want to protect early seedlings during the colder spring nights. We can advise on any aspect of heating and supply heating systems to meet your needs taking into account your planting plans, the size and type of greenhouse, the temperature to be maintained and the expected lowest outside temperature.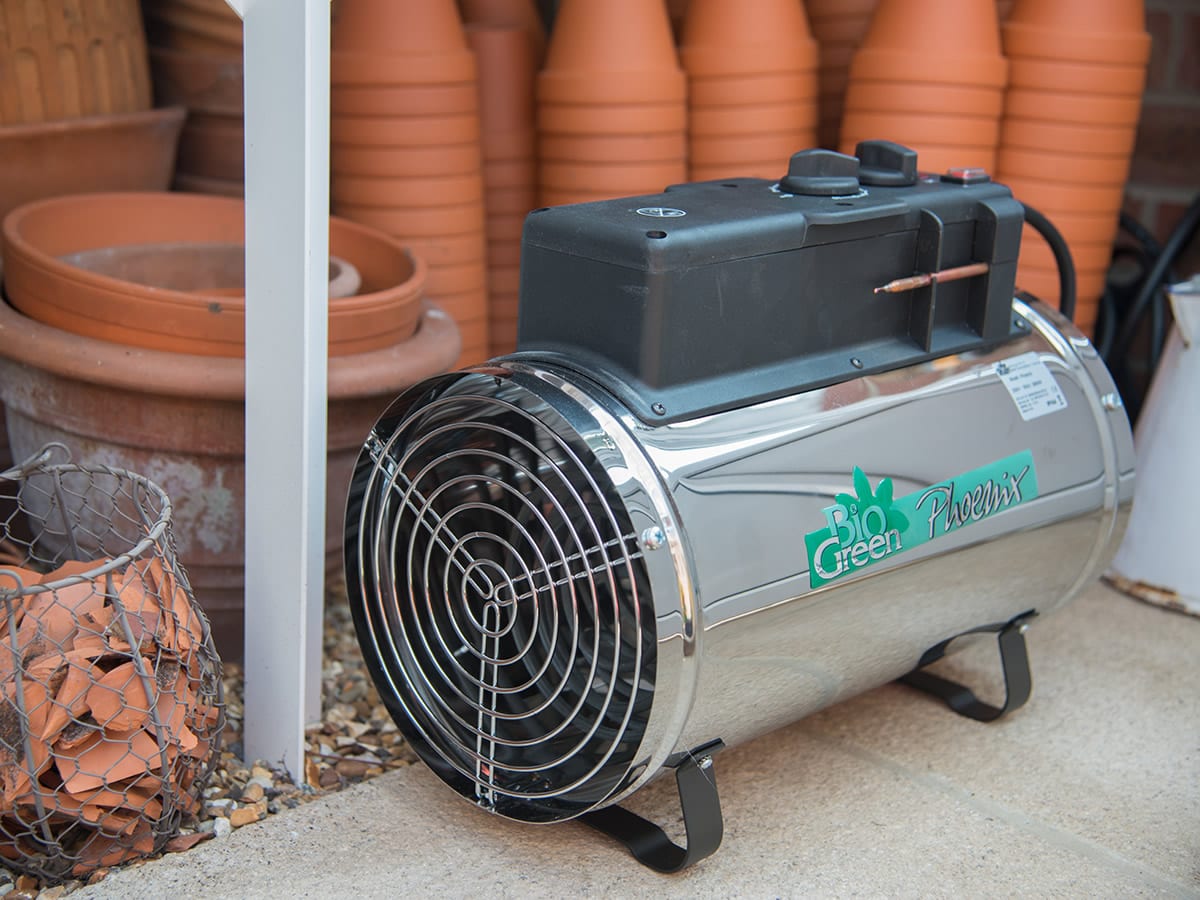 Shading
---
Unless you are planning to grow plants requiring shade such as alpines or orchids, we advise you to wait for a season to see whether shading is necessary. We find that most of our customers don't require shading because of the excellent ventilation provided by our greenhouses.
If shading is required, we can supply internal roller blinds usually fitted at eaves height which are manually operated using a spring loaded pulley system with a winch. They reflect sunlight out of the building giving up to 75% shade and provide a thermal ceiling to conserve heat during the winter months. This system has been commercially proven and the fabric is less liable to damage than externally fitted blinds. It can be washed with a sponge to ensure a disease free environment.