Apr
2022
APRIL IS A BUSY MONTH IN THE GREENHOUSE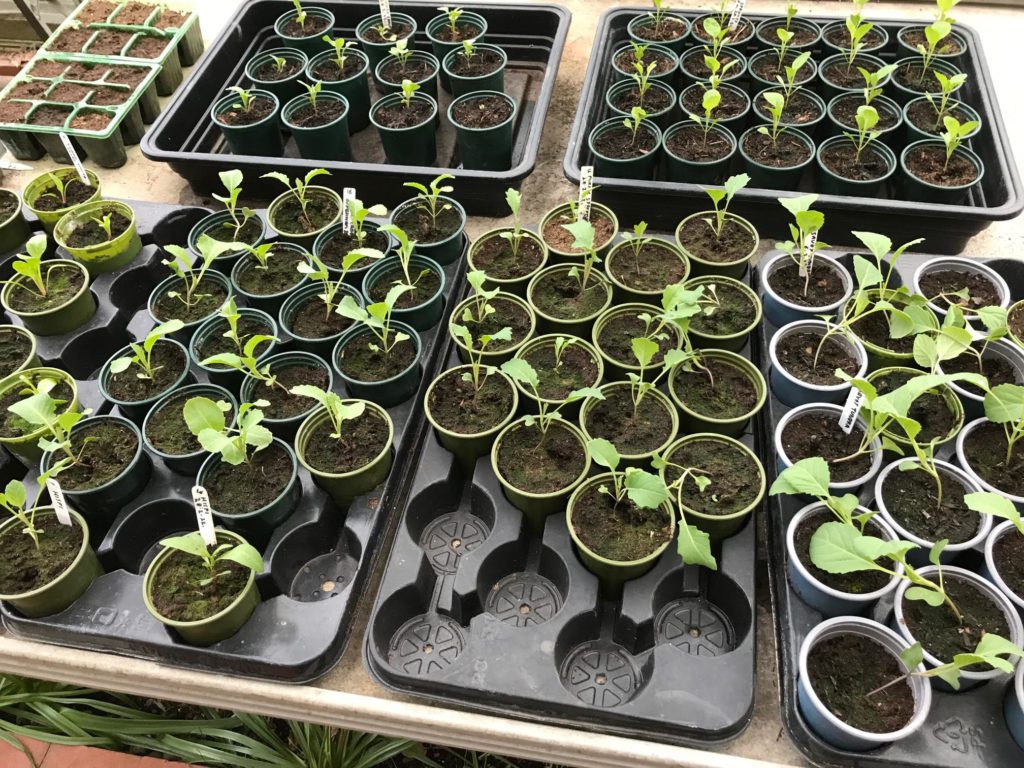 Linda Lane is managing director of the family-owned and managed Griffin Glasshouses, now in its 53rd year.   She firmly believes that the British grow your own revolution continues to gather momentum and that the greenhouse is a key to success.  So, in between getting everything ready for the Griffin stand at next month's Chelsea Flower Show, Linda is busy in her own greenhouse.
It all kicks off this month.  The weather switches from mini heatwave, to frost and from drought to torrential rain and they all impact directly on the greenhouse.  Tender growing seedlings may need protection from the scorching sun as well as fleecing up at night from the cold and frost.  They need regular watering but you must not get water on seedling leaves in hot sunlight.  Everything will dry out at a different pace so constant checking is vital and, of course, aphids and other nasties will be making their way in.  Good daytime ventilation is essential.
Another constant fight in my greenhouse is saving the silly old bumblebees.  They fly in but quickly become exhausted.  I keep a small clear plastic container and a thin sheet of the card at hand to catch them and transport them outside – a considerable distance from the greenhouse!
Overwintered plants that still inside need regular feeding.  Seedlings that had been potted using good quality peat-free compost the seedlings should have sufficient food.
Tomato, pepper and aubergine plants should all be through and ready for potting.  But keep them frost-free. Never allow them to dry out, they will not recover.   Cucumber seeds can be planted but need bottom heat, particularly at night.
If you are growing first early potatoes in a bag in the greenhouse, keep covering the emerging leaves with compost until they reach the top.  They MUST be kept moist and frost-free.
Even on the warmest days, always close up completely at night.  Remember to keep watering cans full so they remain a room temperature.  Keep an eye out for weeds and always keep the greenhouse neat and tidy.  If bringing in plants that have flowered, check to see they are not infested with aphids, slugs and snails
Once they get going, tomato plants grow rapidly.  For those destined outside, take them out on frost-free days to gradually harden off but bring them in again at night.  For tomato plants destined to grow inside the greenhouse keep them moist.   When they are six to eight inches high either pot them into bigger containers or into grow bags and start feeding as soon as the first flowers are seen.  Carefully remove side shoots so as not to tear the skin.
It won't be long before you are enjoying the fruits of your labour.  But do remember that on sunny days it's not only the plants that can burn – you are similarly vulnerable so take care.
Happy gardening,
Linda