Jan
2018
Butterflies, Norway and Pebble Grey all contribute to a record year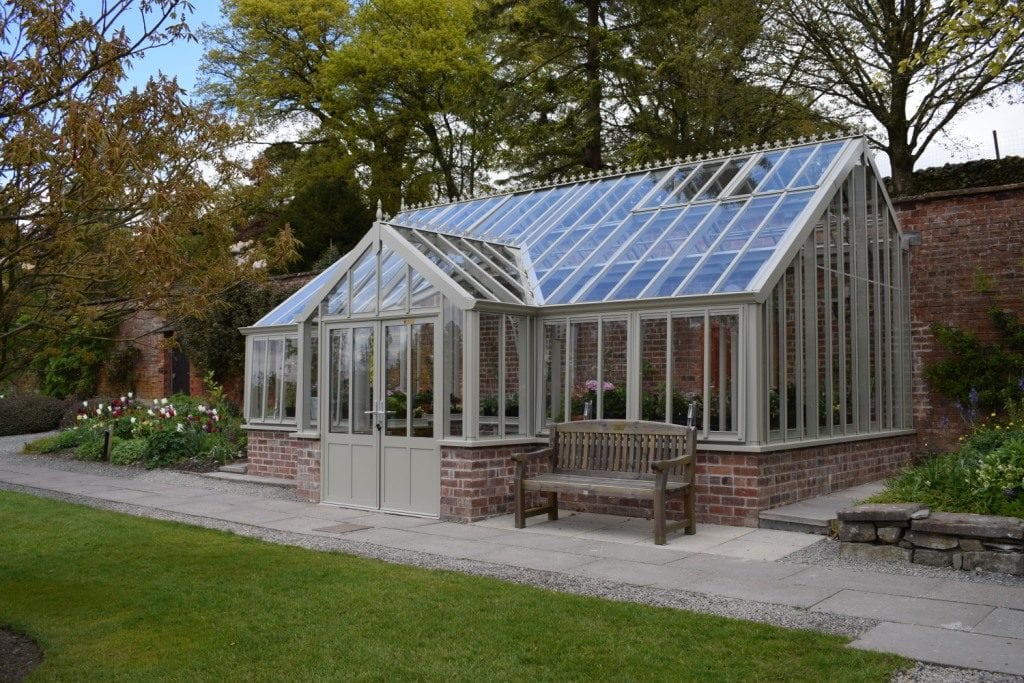 Spring is just around the corner and gardens are on the cusp of greatness but before 2018 gets into full swing, let's take a moment to reflect on last year.
Our sales in 2017 were 20% more than in the previous year, the highest in Griffin Glasshouses' history, and one of the key factors behind this growth has been opening up new export markets for our products.
With sales in Norway, Sweden, France, Italy and USA Griffin Glasshouses is truly an international brand, something that has already been expanded in 2018. Overall, the Victorian styled products have continued to prove popular although traditional designs continue to sell well. One new feature for last year was the launch of the new fold-away Victorian styled cast-aluminium benches.
The five National Garden Scheme greenhouses continued to be very popular securing sales both in the home market and overseas. In September, we were delighted to present the NGS with a cheque for £11,204 as a percentage of sales of NGS glasshouses. This brings the total amount of money that we have donated to the charity to more than £33,000 since our support first started in 2012.
Another feature that came to light last year is the move away from white as the most popular colour for greenhouses. Until around 2004 almost everything we produced was painted white but customers have started to request them in a wider range of colours including black, blue, pistachio, brown and olive green. The current favourite colour is Pebble Grey.
In April, Griffin sponsored the Association of Professional Landscapers Awards for the first time. Our category was Designer of the Year which I presented to Aralia Garden Design at a special ceremony at The Brewery in London.
Unusual uses of Griffin's glasshouses continued last year, with a new installation the Cumberland House Natural History Museum in Portsmouth. Rather than housing plants and shrubs, this particular structure is now home to hundreds of tropical butterflies. They include Swallowtails, Morphos, Caligos and Longwings. It was opened to the public in August.
2018 is shaping up to be a great year for us here at Griffin Glasshouses. Later this year, we'll have an exciting announcement to make and details will be released about the expansion of our NGS greenhouses range, with the first public debut expected to be at the Chelsea Flower Show. We hope to see you there!