Jun
2023
IT'S JUNE BUT WILL IT BE 'T' SHIRTS OR RAINCOATS?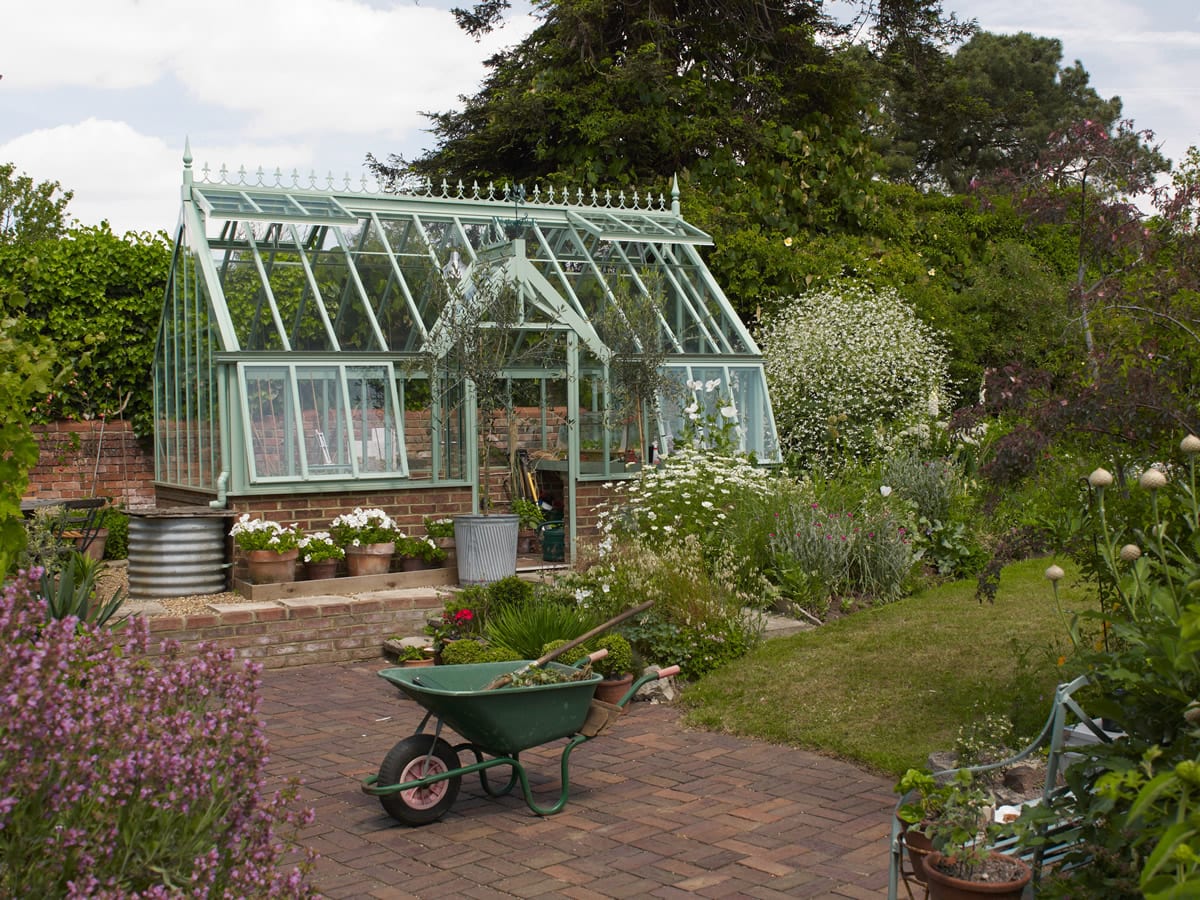 By Linda Lane
Managing Director of Griffin Glasshouses
This is the big question for June, even in the greenhouse.   All gardening is weather dependent but in recent years June has tended to be the start of a drought period.  If you follow old gardening lore the local oak trees are in leaf before the ash – Oak before Ash, you are in for a splash.  That's not splashes of rain but the opposite.
By now plants growing in the greenhouse, such as tomato, cucumber, aubergine and peppers, will be coming into flower and need very regular watering and feeding.   Do keep tying them onto their supports because once the crops form, they will be heavy and if unsupported there is a risk the plants will collapse.   In sunny weather, mist them in the morning to aid pollination but make sure the water is not direct from the cold tap.
Here's a brave statement, the danger of frost has receded to virtually zero.  So, providing plants have been hardened off, those scheduled for outdoor growing should be in their new beds, leaving a lot more space in the greenhouse.
I know this statement is made almost every month, listen to the local weather forecast just to make sure Jack Frost has no immediate plans in your area.
Even on an overcast day the temperature under glass will soar.  Ventilation is absolutely vital so keep doors and windows open in the day.    I always close the door at night to prevent unwanted visitors, particularly of the feline variety.
Damp down the staging and floors in the morning and after the sun is off the greenhouse but be careful not to splash foliage in the daytime to prevent leaf scorching.  Do not leave pesticides and other containerised products in the heat of the greenhouse.  Even storing them under the staging risks overheating and damaging their efficacy.
Regular watering and feeding will attract slugs and snails as well as weeds.  Keep the hoe handy and remove the other pests.  In the morning, watch out for the tell-tale glistening slime trails denoting their presence.
If you have a vine growing in your greenhouse it's time to thin out the bunches of grapes that are forming.  Use pointed, sharp scissors for this work and remember, if you put the discarded fruit onto a compost heap, they are likely to attract wasps.
Keep sweeping the floor and tidying up as you go and do not leave hoed up weeds inside the greenhouse.
June is a lovely month for greenhouse gardening, so enjoy.
Linda