Jan
2023
JANUARY IS A BUSY MONTH IN THE GREENHOUSE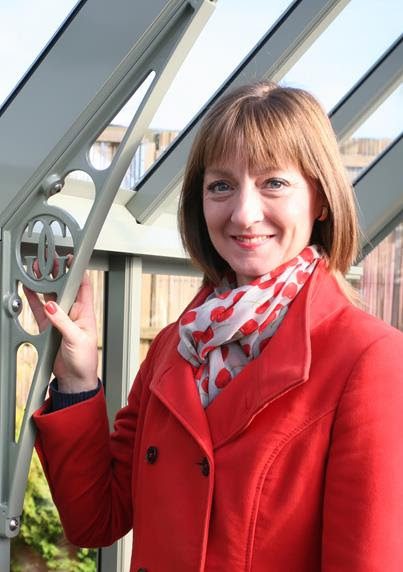 My greenhouse is at its most packed in January with over-wintering plants and, consequently, there is a lot of work to do to ensure they remain healthy.
Overwatering and frostproofing are two key worries but so is removing dead and diseased shoots from the myriad of plants being housed.   At this time of year plants do not require a lot of water, let them almost dry out between drinks.  Lemon trees do need monthly watering and feeding with a proprietary product.  Don't allow any plants to stand in trays of water.
Check also for slug and snail damage and treat as necessary.  You will almost certainly have imported some into the greenhouse in over-wintering pots and containers.
In cold, frosty weather cover more tender plants at night with horticultural fleece, which can stay in place for several days, but try not to allow it to become wet.
Greenhouse temperatures can move up and down dramatically and very quickly as the days begin to lengthen.  Ensure good greenhouse ventilation as this will also help control mildew.
In addition to keeping the greenhouse disease free and clean, January is also the ideal month to plan the fruit and vegetable garden for 2023.  How did various plants perform last year, what can be done to improve yields, do you need to move things around and do you know which specific varieties to buy?    Many items currently seem to be in short supply in shops, so I shall be buying my seeds early, keeping them indoors in a cool, frost free area.
Planting seeds in the greenhouse needs careful organisation, so make sure you have space on the staging to give them light and air.  Are your seed trays and pots washed and clean, do you have sufficient compost and don't forget the all-important plant labels?
Poor planning does result in lack lustre performance so use January as the month to really get organised in readiness for the new season.   I cannot wait to get planting.  In the middle of the month I shall fill a dozen 3" pots with fresh seed compost and plant one broad bean in the middle of each.  After watering they will be placed in a light, frost free location in the greenhouse.  They should begin to poke their heads through surprisingly quickly, and as soon as they are a couple of inches high, they go outside in a sunny spot for two weeks before being planted out in the veg garden.
Two rows of broad beans were planted out in October in the garden.  My dozen or so new ones will provide a useful crop between the main rows and those that are planted out in February/March.  It's all about planning.
Happy New Year's Gardening
Linda