Jul
2023
July is Busy in the Greehouse but at Last I'm Harvesting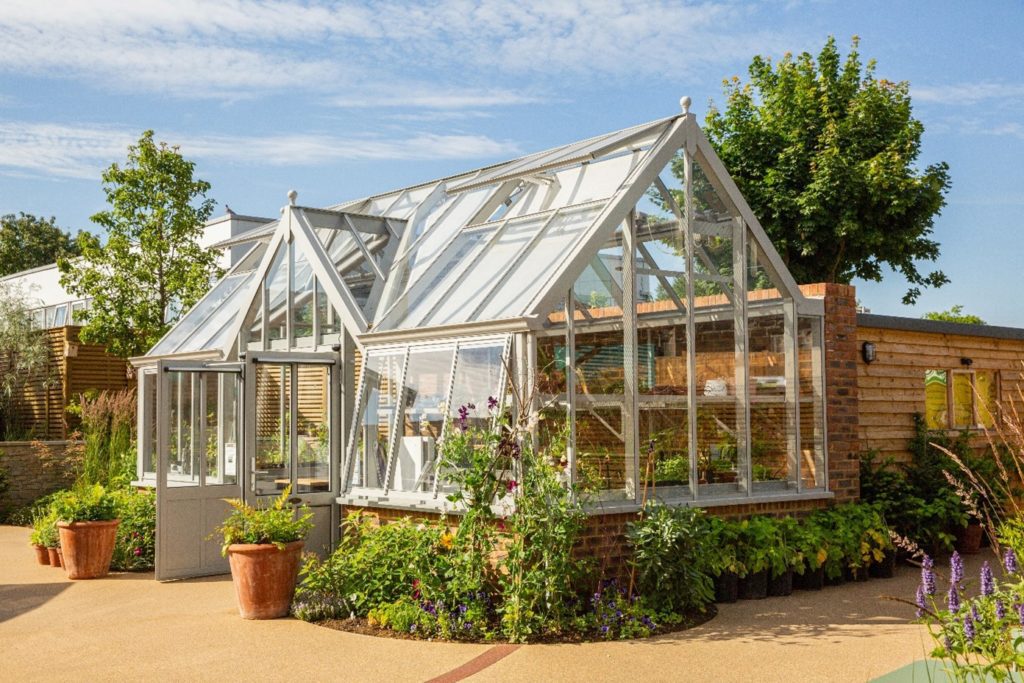 Traditionally, July can be one of the hottest months of the summer but if the first few days
of the month are anything to go by, that appears unlikely. We have enjoyed our first Little
Gem lettuce and cucumbers. All the tomatoes are in fruit and flower, as are the sweet
peppers and the pot grown aubergines are also in flower, waiting for the wind to drop so
they can go outside.
It is lovely to be able to start harvesting and it makes all the hard work worthwhile. But
even in these current cooler conditions, the greenhouse can quickly become overheated.
Keep the windows and doors open (I close the doors at night) and keep a careful watch on
invasions of various flies – and in my case ants!
Feeding and watering is of paramount importance in July. All the plants need at least daily
watering and, in very hot weather, morning and evening. Feed everything on a seven-day
cycle and make sure not to get the mix onto the foliage as this can cause damage.
Keep that hoe working away. Weeds hoed up in the morning should be shrivelled and dead
by the evening. Live weeds are a real nuisance as they compete for water and food, denying
our fruits and vegetables the maximum benefit of our efforts. Off with their heads!
If you have a vine in your greenhouse, July is time to cut back the runners and also thin out
the fruit. Try to leave just one bunch per stem and, with long and sharp scissors, thin the
bunches. Don't leave the discarded grapes in the greenhouse as they are a powerful
magnet for bees, wasps and flies.
I started off by talking about the cooler July weather, but the sun this month is extremely
hot and on sunny days I try to pop home at lunch time to water the greenhouse floor to
keep the temperature down a tad.
Watering and feeding during summer holidays are two difficulties we all face but
arrangements must be made as, even on a sunless day, plants will not survive without this
vital sustenance.
Sweeping up the floor of the greenhouse over the weekend I noticed two oval shaped
shallow depressions in the dry soil under the staging. This particular area does receive quite
a lot of natural sunshine as the glass goes down to the floor level. I can only assume these
are the work either of sun worshipping pheasant or cats – one of the reasons that I always
close the doors up at night.
Happy gardening
Linda Lane
Managing Director of Griffin Glasshouses