Jul
2018
What to grow in the greenhouse now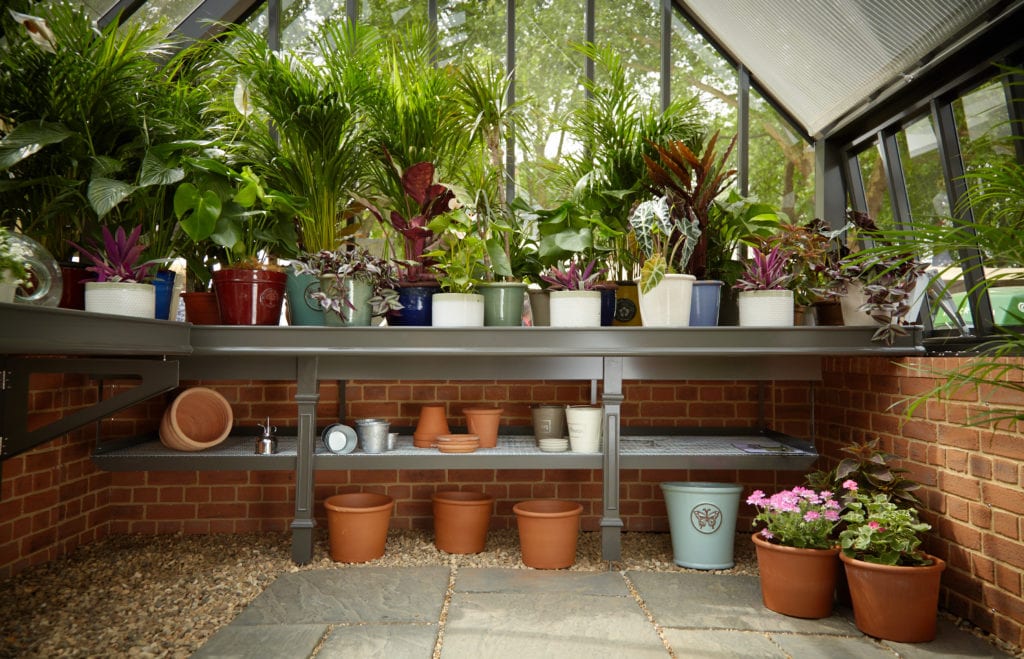 Hopefully by this time of year your greenhouse is full of bountiful crops and an abundance of plants! August is largely a time for reaping the rewards from the work you put in earlier in the year, however there is always scope for planting something new to get a head start on the following season.
You can sow broad beans and peas so they can over-winter, ready to be planted out into early spring. You can also sow hardy winter lettuces and pea shoots which will be ready for harvesting in spring. It's also a good time to move any herbs indoors if you have them growing in pots – it will keep them cropping longer. Alternatively, parsley and coriander can still be sown and will grow well under glass throughout winter.
Winter-flowering pansies can also be sown in August, as well as violas so they can over-winter and put on a real show of colour in the spring.
You can also plant potatoes in pots and you'll hopefully have spuds in time for Christmas!
When working in greenhouses in the summer heat it is necessary to take as many precautions about protecting yourself as the plants. In sunny weather, be sure drink lots of water and be careful not to burn!
The plants growing at this time of year all need careful watering regimes, depending on what they are. The very best time to water is once the sun is off the structure in the evening. Don't be stingy with the hose and give them a very thorough drink. Watering in the evening is very beneficial: it cools plants down before nightfall and ensures that the moisture is not lost through evaporation, which is precisely what happens when you water in the early morning before the sun is on the plants.
If early morning watering is absolutely necessary, then do make sure not to wet the foliage because it will not have dried off before the sun hits the plants and risks scorching them. Another tip is to leave full watering cans inside the greenhouse overnight so that they reach a warm temperature, and this can be used for those plants that do really need a drink before the evening.