Jul
2017
Autumn is a good time to clean, tidy and reorganise your greenhouse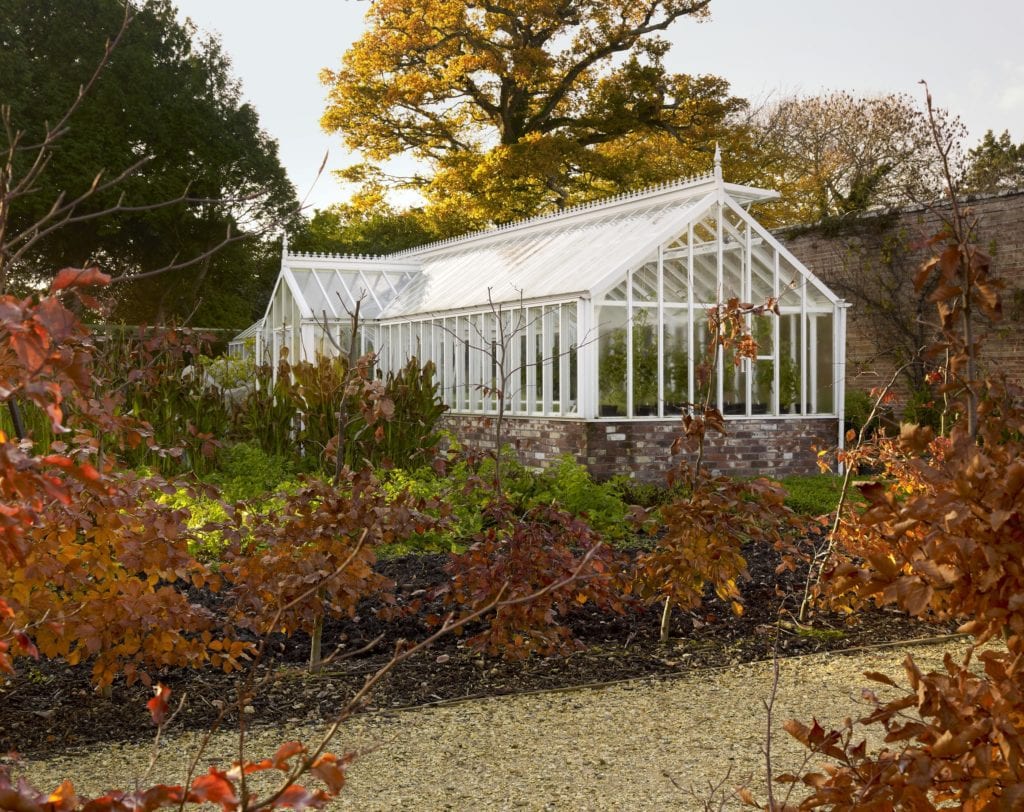 While aluminium greenhouses are generally low-maintenance, an autumn clean and clear out greatly improves the growing environment of plants.  By simply removing the algae, moss and grime, the greenhouse will benefit from more light which helps tackle pests and diseases.
According to one of the UK's leading greenhouse makers, Griffin Glasshouses, now is a good time to have a big clean-up, before half-hardy plants are brought in for the winter.  Linda Lane is Managing Director of the family owned company in Ropley in Hampshire.  Her advice for keeping plants strong and healthy is:
Let the light in
Eliminate disease
Control bugs and pests
"It may not be a glamorous task but it is essential to keep greenhouses clean and healthy.  Planning ahead and being prepared is key, especially as the British weather being what it is, you can never be too sure when the first frost will come," says Linda.

"Avoid storing garden tools, pots, old plant labels and seed boxes in the greenhouse as they can harbour pests and diseases.  Make sure the glass is regularly cleaned, both inside and out, to maximise the short daylight and sunshine hours we have during autumn and winter."
She recommends using a proprietary glass cleaner if the panes are particularly dirty, otherwise just plain water.  But she warns that it is essential to make sure water does not drop onto the leaves of the plants.  She advises against using a pressure washer unless it is a warm day when plants can be taken outside.
"Keep pathways and staging clean, if necessary wash over with a non-toxic disinfectant.  Repair broken glass immediately because draughts can cause serious damage in cold weather.

"All metal supports should be washed down, inside and out, again ensuring no spillage onto the plants and finally, our changing weather patterns suggest that we could experience a lot more torrential rain so make sure greenhouse guttering and other rain harvesting facilities are working efficiently and are clean," adds Linda.