Jul
2017
Greenhouses are no longer whiter than white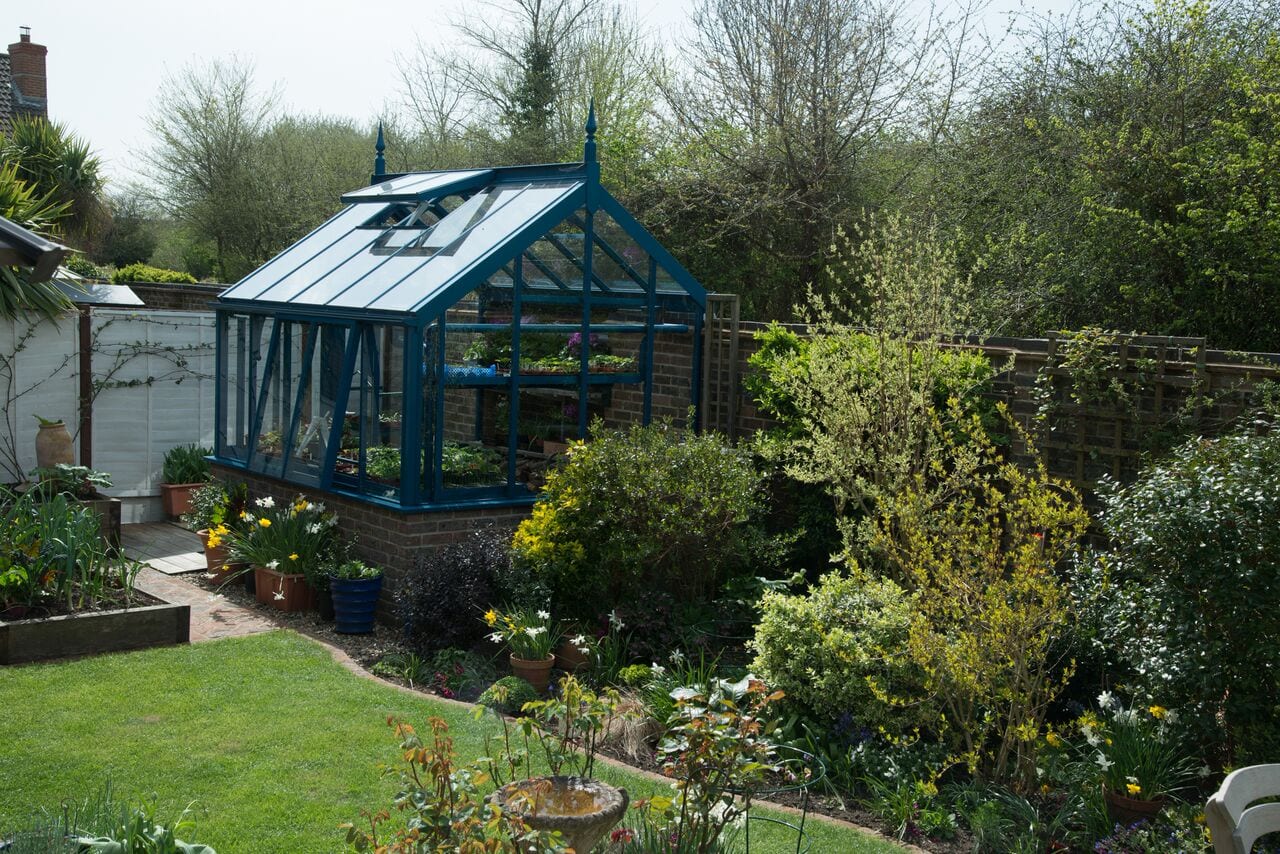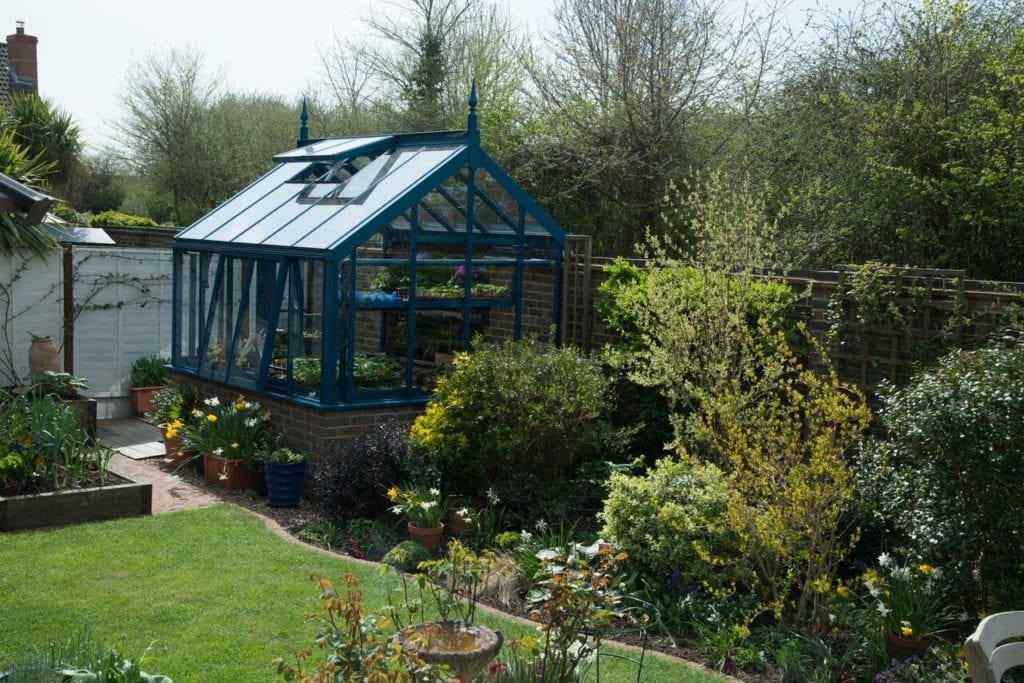 Almost since they were first introduced in the 1800s, the framework of greenhouses has been painted white – but no longer.
The UK's leading producer of bespoke greenhouses has been trawling through its records to monitor changes in consumer taste for their preferred colours.
"White remained popular until around 2004 and then customers began demanding more colours with dark green and cream being the most popular," says Linda Lane, Managing Director of the family owned Griffin Glasshouses business based in Ropley, Hampshire.
Her company's records go back more than fifty years where it was started by her father David.  For almost four decades the colour of choice was white or nothing.
"I don't really know what triggered the change back in 2004 but since then we have built greenhouses in a wide range of colours including black, pistachio, brown, olive green and blue.  We have also painted benching in contrasting colours including cherry red and pistachio.  But the situation keeps changing and today many gardeners want their glasshouses to reflect or match the main paintwork colours of their house.   The current favourite is Pebble Grey."
Linda and her team use the internationally recognised RAL colour standards from RAL GmbH.  All Griffin's greenhouses are made using the finest top quality aluminium that is powder coated, ensuring that it is virtually maintenance free.  All the greenhouses carry a lifetime structural guarantee.