Feb
2022
Find Griffin Glasshouses at RHS Chelsea and RHS Hampton Court in 2022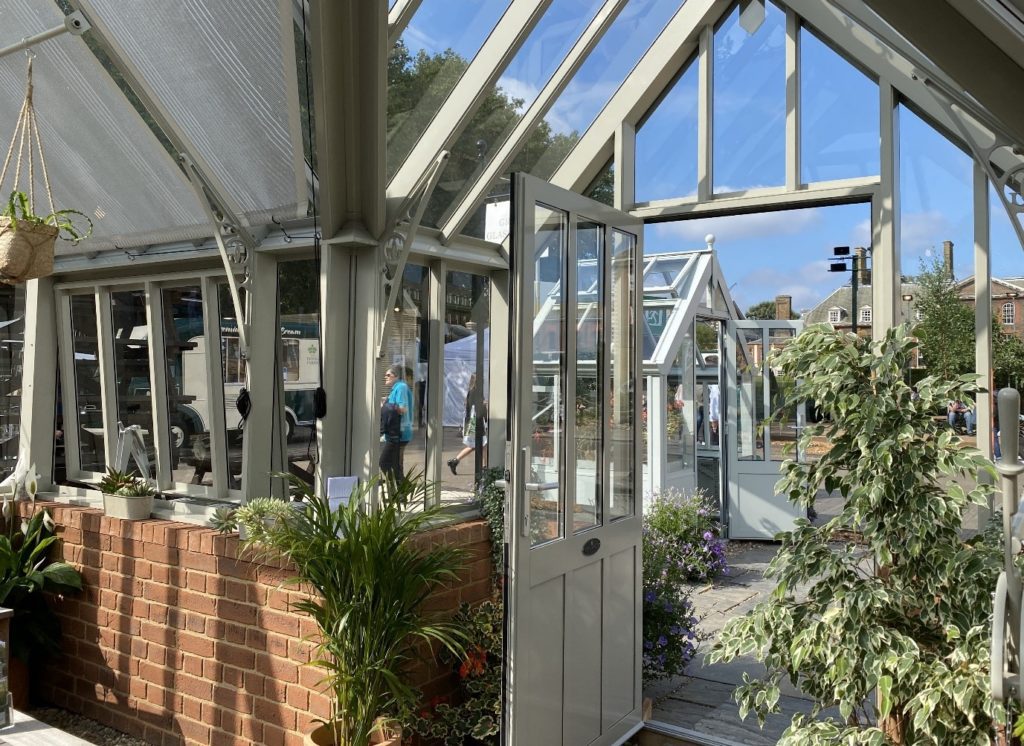 Here at Griffin Glasshouses, we are delighted to be gearing up to return to RHS Chelsea and RHS Hampton Court in 2022 for two of the world's best-loved flower shows both finally back in their usual slots.
After the uncertainties that the past couple of years have brought, the Chelsea Flower Show in 2021 took place in the month of September for the first time in the show's long history. This year the much-loved show is returning to its usual May dates for a late-spring week of stunning garden designs, gorgeous floral displays and endless shopping opportunities.
RHS Chelsea will be taking place this year on 24-28 May 2022 and, while we loved experiencing the designer's responses to the show last year outside of its usual season, we're really excited to see the return of RHS Chelsea in its full springtime glory with all of the wonderful show gardens that will be on display.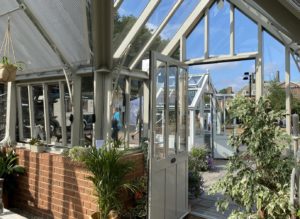 This year, we're proud to be teaming up with our long-time friends and associates at Horatio's Garden.  In partnership with Rachel Smith, AKA The Wonky Artist, we are teaming up for a Press Day collaboration that will see Rachel lending her wonderful artistic talents to the stand for an interactive experience. 
Rachel has been asked to paint a scene from the flagship Horatio's garden in Salisbury, designed by Cleve West. She will be leaving sections blank for celebrity guests on Press Day to add their own unique touches to the painting. We will take the finished painting and will mount and frame it for Horatio's Garden to auction as a fundraiser. Watch this space for a list of celebrities that will be contributing on the day. We can't wait to see the final result!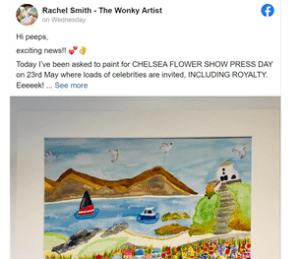 We've also invited back Corinne Young who joined us for RHS Chelsea 2021 in September. Corinne is a textiles artist that produces exquisitely embroidered plants, a couple of which are shown below. These were a very popular draw for visitors to our stand last year, and upon a close inspection of Corinne's work, there are no surprises why her pieces are so popular. We're really excited to invite her back again this year.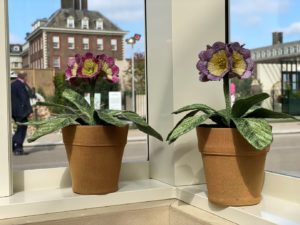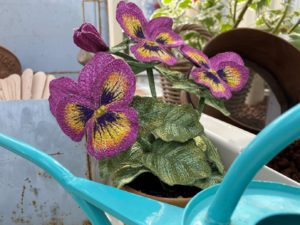 We're also looking forward to returning to RHS Hampton Court in 2022. The world's largest flower show will be taking place 4-9 July 2022 this summer in its usual majestic location of Hampton Court Palace, bringing with it a whole host of summer colour and gardening inspiration.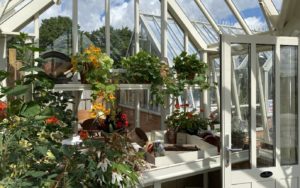 Between browsing the show gardens and other traders' stands this show season, come along and take a good look at a Griffin Glasshouse to get some inspiration for your garden. We are always happy to help with advice on design, planning and the best locations for our range of glasshouses. We can also provide information on conservation areas, listed buildings and other specialist applications that might affect planning for installing one of our glasshouses. So, pop by and say hello.
Here's to an amazing 2022 show season!
If you would like to make an appointment to see us during the week of RHS Chelsea or RHS Hampton Court, then please get in touch with us on +44 (0) 1962 772512 or sales@griffinglasshouses.com to arrange a time.