Jun
2021
Find Griffin Glasshouses at RHS Hampton Court 6 – 11 July 2021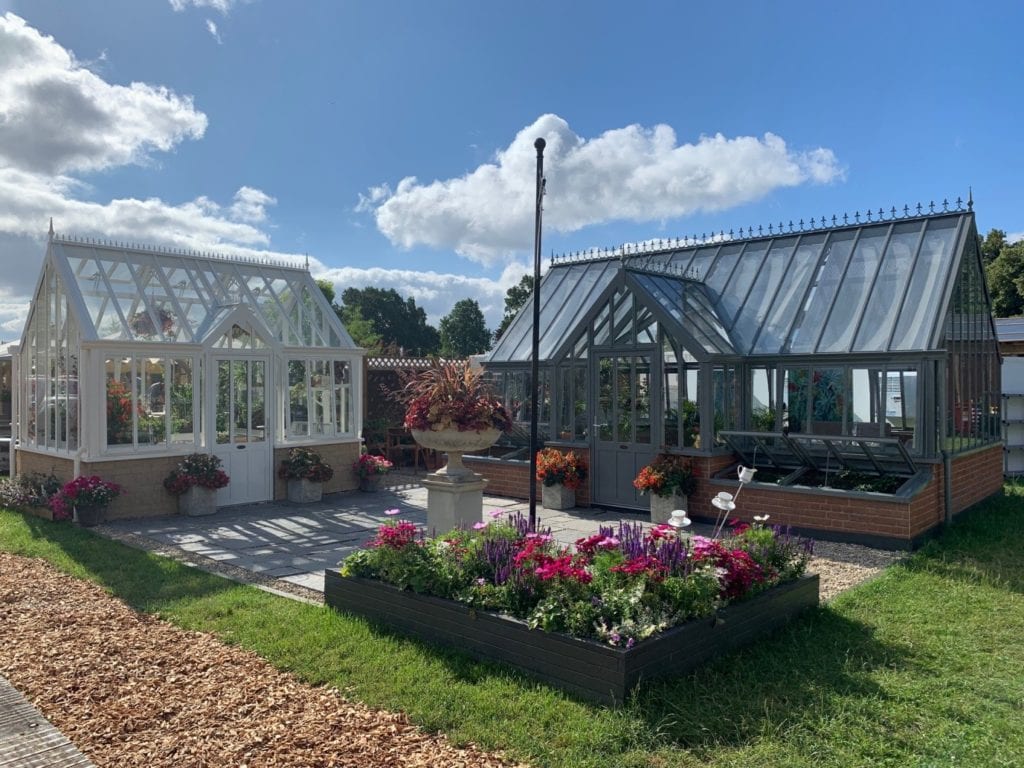 You'll be able to find Griffin Glasshouses on stand HC320 at RHS Hampton Court next month as the flower show returns in 2021 from 6 to 11 July to the majestic location of Hampton Court Palace on the banks of the River Thames, west of London.
Under the gaze of the historical home of King Henry VIII's Cardinal Thomas Wolsey, the showground sprawls across the meadows to the East of the palace and claims to be the world's largest flower show, and we can believe it.  It's a huge space with an abundance of things to see and do under normal conditions. We're intrigued as to how the RHS will handle this show that usually sees high footfall over the 6 days of public access. Visitors to the Griffin Glasshouses stand will be assured of a Covid-safe experience and we can't wait to meet up with you all again.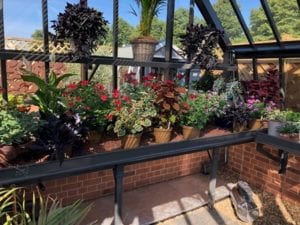 We'll be bringing along two glasshouses from our National Gardens Scheme glasshouse range – a Lavender and a Thyme – along with a small panel sided glasshouse measuring just 2.1m x 1.5m to demonstrate just how much you can pack into a tiny space. You will be able to experience the quality of build of a Griffin Glasshouse up close and you will also be able to see the craftsmanship of our friends at Chilstone who will be supplying an Octagonal Jardinere Fountain to help dress our stand this year, which we hope will impress the judges.
Our team will be on hand to advise on design, planning and best location of a glasshouse, and the team can also advise you on conservation areas, listed buildings and other specialist applications that might affect your plans to install a glasshouse in your garden.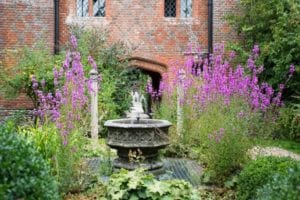 Of course, most people will be coming to see the show gardens, and we are particularly looking forward to seeing how garden designer Tracy Foster helps the Canal & River Trust respond to their space. A highlight of the show will surely be yet another excellent feature garden by designer Tom Stuart-Smith with his RHS Iconic Horticultural Hero Garden, and we have an interest in seeing what's on display by father-of-no-dig, Charles Dowding & Steph Hafferty in their No Dig Allotment Demonstration Garden.
So, between browsing the show gardens and other trader's stands at the show, come along and say hello and take a good look at a Griffin Glasshouse to get some inspiration for your garden.
If you would like to make an appointment to see us during the week of the show, then please get in touch with us on +44 (0) 1962 772512 or sales@griffinglasshouses.com and we will secure you a time.