Jul
2021
Griffin Glasshouses Launch New Shelf & Handle With Historic Overtones, at RHS Hampton Court Flower Show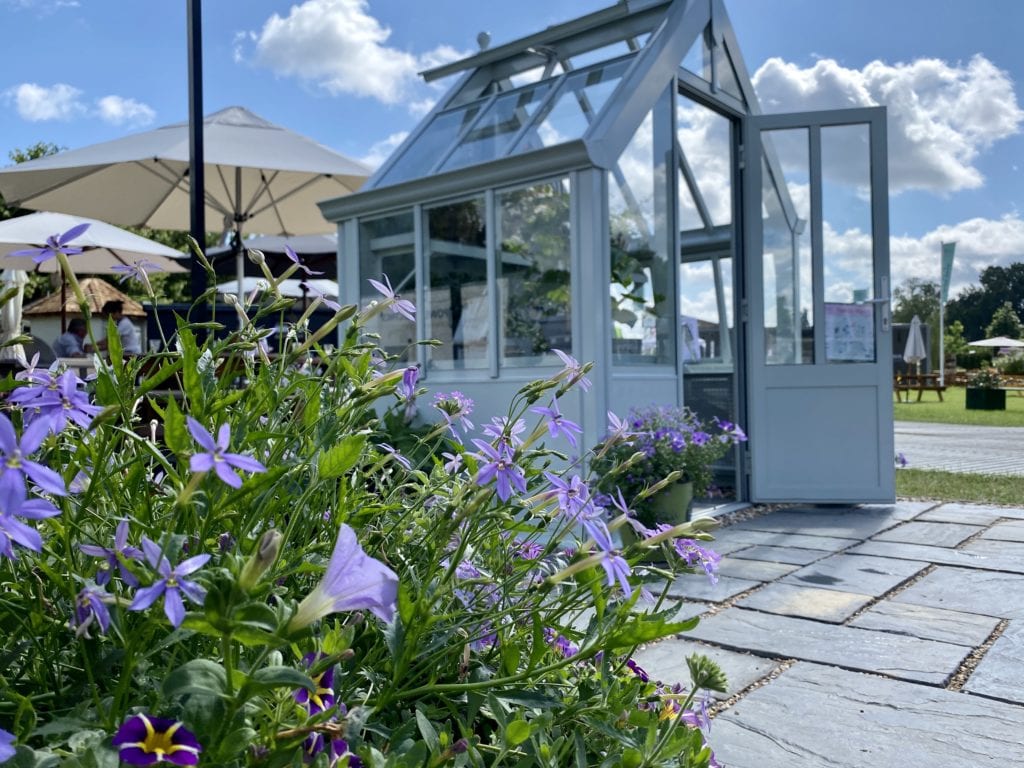 We celebrated the return to the flower show circuit at RHS Hampton Court by unveiling two new accessory features to add to our glasshouse range.
Greenhouse shelving and a crank handle – both reflecting the increasing love affair UK gardeners have with the Victorian era – have been launched at Hampton Court Flower Show by Griffin Glasshouses.
Linda Lane, Managing Director of the family-owned business explains, "Our aim is to offer customers who buy our Victorian styled greenhouses a range of internal fixtures and fittings that reflect this traditional style."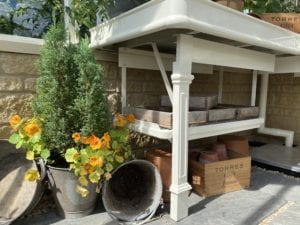 Get extra storage space with Victorian styled shelving underneath the main benching in your glasshouse.
In keeping with the design of their Victorian staging and benches, the new shelving has decorative profiled edges and corners. The crank handle, manufactured in a similar style in cast aluminium and powder coated to match the colour of the greenhouse, is used to open side vents.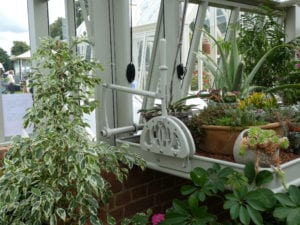 Our new crank handle also for ease of manually opening and closing side vents where planting might restrict access.
Linda and her team also had on the stand an example of the Lavender and Thyme greenhouses, part of the National Gardens Scheme Collection, and for gardeners restricted on space, the small panel sided structure with a footprint of just 2.5m x 1.5m.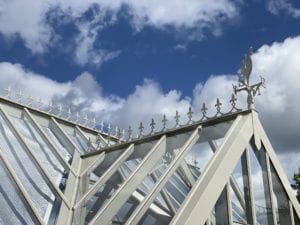 The Victorian design with traditionally styled and sized glass panels, decorative roof cresting and finished with finials at both ends, has been increasingly popular with Griffin Glasshouses customers for the past ten years and accounts for more than 80% of total sales.
If you would like to make an appointment to see us, then please get in touch with us at +44 (0) 1962 772512 or sales@griffinglasshouses.com