Aug
2021
Griffin August Greenhouse Tips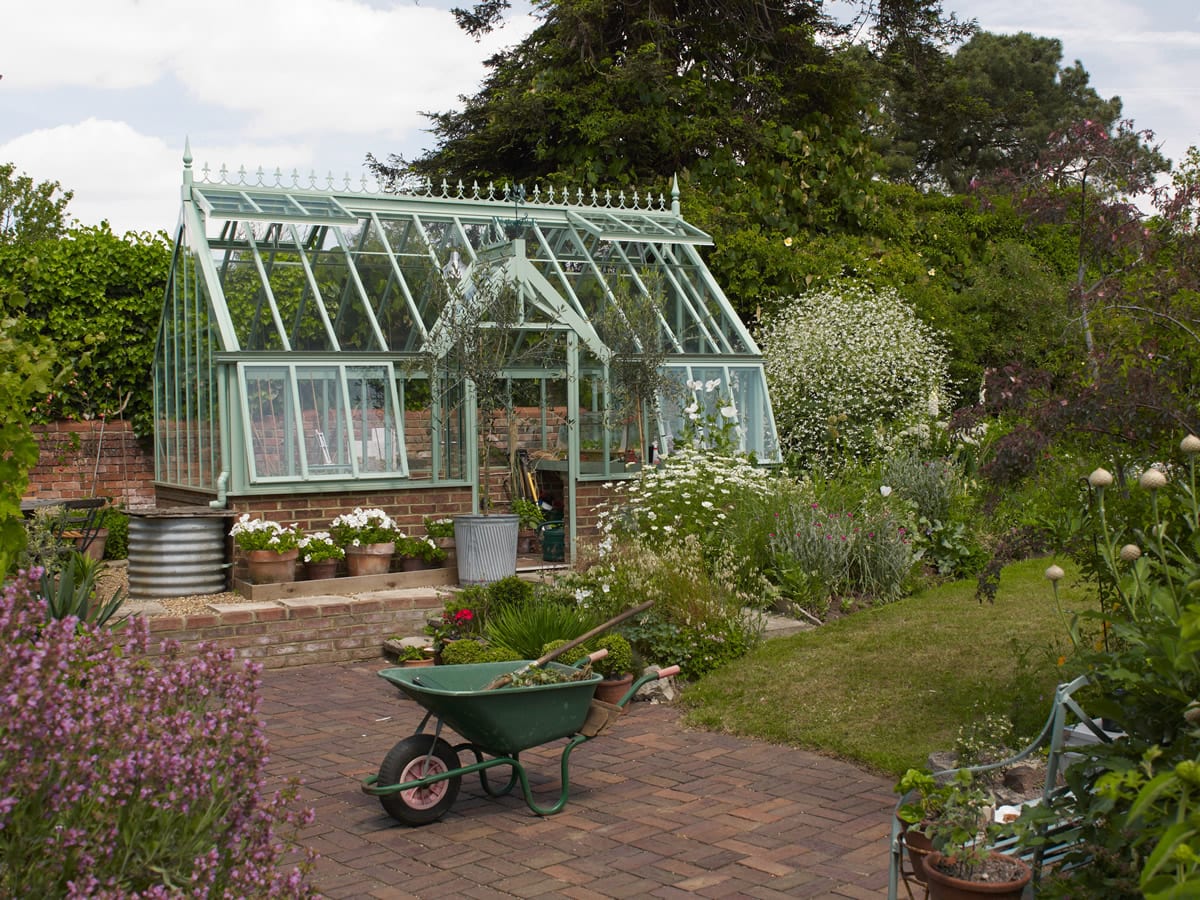 FOLLOW THE THREE W'S FOR A HEALTHY AND PRODUCTIVE GREENHOUSE IN AUGUST
Linda Lane, managing director of Griffin Glasshouses, gives her top tips for looking after the plants in your greenhouse in August.
"Nobody can possibly predict the weather with the rapid spread of climate change making an absolute mockery of traditional weather lore.  Its always been an unpredictable month, switching from rain to sun, but the changes are so rapid," she says.  "The greenhouse does afford some protection against the extremes – torrential downpours/ gales/ hail/ baking sun – take your pick.
"The best advice is the follows the three W's watering, weeding and watching."
Here are Linda's top tips for August in the greenhouse.
Water and feed regularly, particularly tomatoes, peppers and aubergines
Weed regularly around your plants as they fight them for moisture and nutrients
Watch out for pest attacks and disease and take the necessary action with proprietary controls. Remember that, in hot dry weather, slugs and snails may seek out the moist, warm sanctuary of your greenhouse
Regularly remove all side shoots from tomato plants and once six or seven flowering trusses have set, nip out the main growing tip
Keep the inside of the greenhouse clean and tidy and make sure the glass is regularly cleaned
Disinfect staging and floors before the onset of autumn
Replace all broken glass and any rotting wooden window frames. We use only top quality, powder coated aluminium frames that need little or no maintenance
Take cuttings of pinks, herbs, pelargoniums and some softwood shrub side shoots, keep them moist but remember to protect them in hot and sunny weather
Keep vines well fed and watered and remove all damaged and diseased grapes and leaves affected by mildew. They should be removed but NOT composted
Enjoy the fruits of your labours as tomato, aubergine and peppers (sweet and hot) are getting ready for harvesting.
"The key things to remember in August are that even on dull and overcast days, the temperature in your greenhouse can be astonishingly high.  Keep doors and windows open in the daytime to ensure good air circulation.  Do watch out for pests and diseases and keep everything clean," says Linda.