Aug
2021
Griffin Glasshouses Will Be At RHS Chelsea Flower Show 21 – 26 September 2021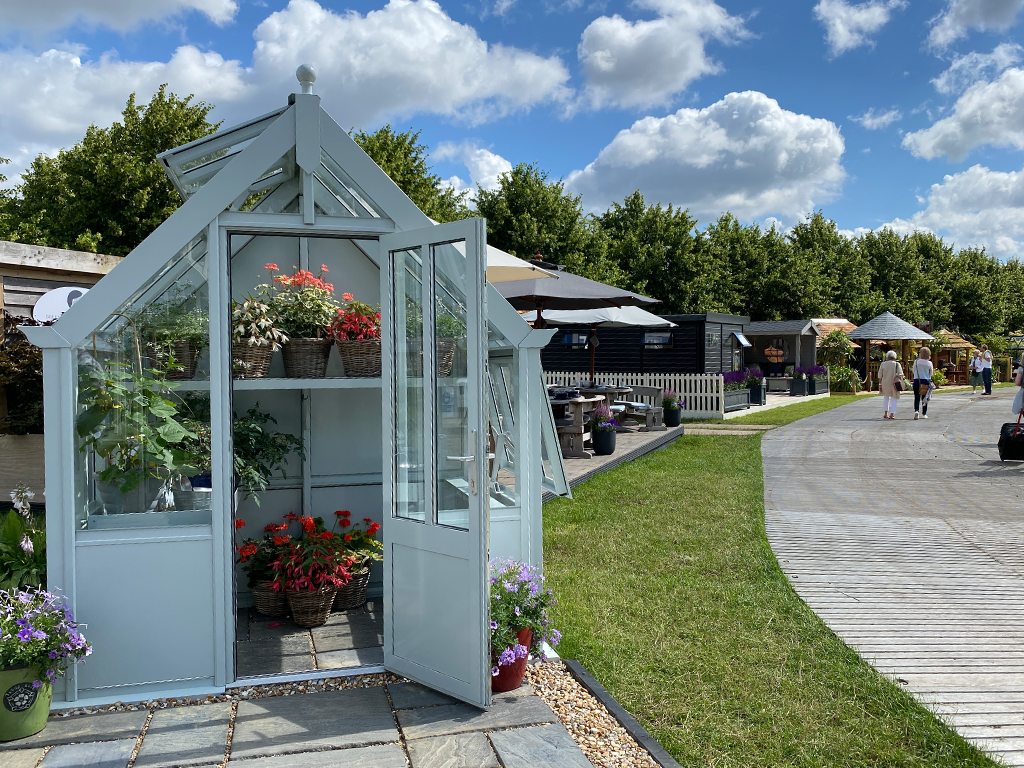 The much-anticipated RHS Chelsea Flower Show is not too far away, taking place next month over 21 – 26 September. You'll be able to find Griffin Glasshouses on stand RHW611 along with all of the wonderful show gardens that will be on display – and we're really excited to see the return of the show and our friends old and new again.
For the first time in the flower show's history – the show has been held at Royal Chelsea Hospital since 1912 – RHS Chelsea has been moved from its usual date in May to late September due to the circumstances surrounding the coronavirus pandemic. With the show moving to early autumn, everyone's abuzz about what the show gardens will feature this year. RHS Chelsea is well-loved for its late spring and early summer-inspired planting schemes, and so for the first and the last time ever, we'll be treated to sunflowers, dahlias, anemones and other late-blooming planting designs. We can only hope that the weather at 'the back end of summer is just as nice as it usually is in May too!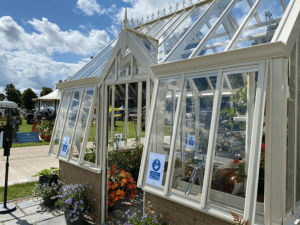 See how much space Thyme, from our National Garden Scheme Glasshouse Collection, has to offer.
With the lifting of all restrictions in the UK following 'Freedom Day', organisers of the show have also decided to keep some restrictions in place to ensure the safety of visitors, in what is a small site that attracts hundreds of thousands of visitors over the week ordinarily.
Measures will remain in place include the encouraging of visitors to wear face coverings, social distancing, staggered arrival times, regular exhibitor testing and other additional measures.
We can assure you that all visitors to the Griffin Glasshouses stand will be able to view our glasshouses as normal a way as possible whilst still ensuring we provide a Covid-safe experience.
We will be bringing along two glasshouses, Thyme and Lavender, from our National Garden Scheme Collection, as well as a small panel sided glasshouse so you can see what we have to offer for gardens of all sizes.  Our friends from Chilstone will also be joining us at RHS Chelsea. Chilstone's beautiful Octagonal Jardinere Fountain will add the perfect finishing touch to our stand as a centrepiece which was a wonderful centrepiece at the RHS Hampton Court show earlier in the summer.
We're so happy to have our friends at Chilstone on our stand with us, featuring the Octagonal Jardinere Fountain.
Like everyone else, we're excited to get the opportunity to see the show gardens whilst we're there. One garden, in particular, we would love to see is the sanctuary garden Finding Our Way: An NHS Tribute Garden, designed by Naomi Ferrett-Cohen. The Finnish Soul Garden – A Nordic Heritage Seaside garden, designed by Taina Suonio, also looks set to be a showstopper with its contemporary Finnish Sauna with a natural green roof and water feature.
Don't forget to come and say hello to us and we will be happy to help with advice on design, planning and the best locations for our range of glasshouses. We can also provide you with information on conservation areas, listed buildings and other specialist applications that might affect planning for installing one of our glasshouses in your garden.
If you would like to make an appointment to see us during the week of the show, then please get in touch with us on +44 (0) 1962 772512 or sales@griffinglasshouses.com and we will secure you a time.