Nov
2022
Griffin Glasshouse Featured in Homes & Gardens Awards 2022 Garden Design by James Scott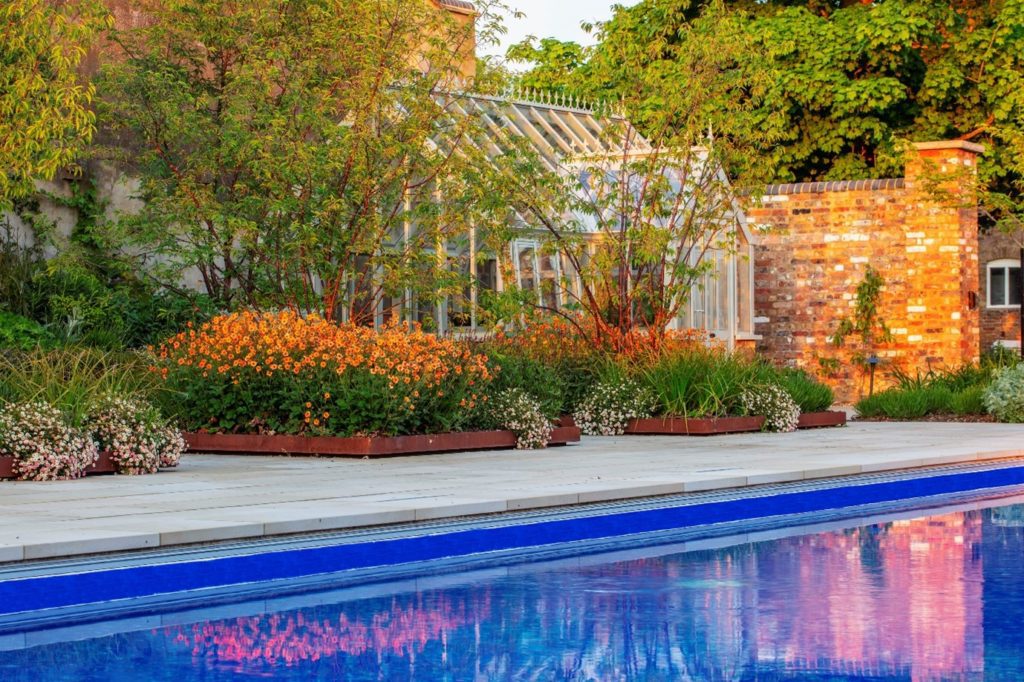 A five-acre garden featuring a Rosemary glasshouse from Griffin Glasshouses has won a Highly Commended accolade in the Large Garden category in the Homes & Gardens Awards 2022.
The stunning residential garden, beautifully designed by award-winning garden designer James Scott and landscaped by his company The Garden Company, is situated in a stately Georgian property in Hertfordshire. The garden contains several distinct areas, including five acres of lush planting, a two-acre walled garden featuring a swimming pool, outdoor lounge, traditional glasshouse and dining space, a Southern terrace, and a North-facing area for practical use by the homeowners. The beautifully redesigned garden makes the most of each of these areas and complements the gorgeous views of the Chess Valley landscape visible beyond.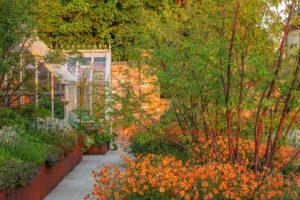 Photo by Clive Nichols
The walled garden features thoughtfully placed steps and terracing throughout, cherry trees and gorgeous planting in burnt oranges and purples, including perennial allium and geum. The flower beds are contained by raised rustic steel borders that perfectly complement the planting colour scheme. The rich colours of the planting and brick walls are contrasted by light paving slabs throughout the space.
The walled garden also includes a traditional glasshouse by Griffin Glasshouse from their National Gardens Scheme fundraising range of glasshouses. With an outdoor dining area, an oak pergola, a newly installed swimming pool and a pool house, this is a fabulous area for entertaining.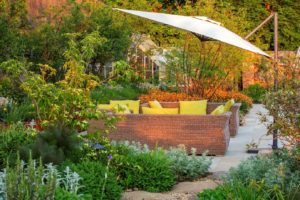 Photo by Clive Nichols
The Garden Company collaborated with Griffin Glasshouses to install a freestanding Rosemary glasshouse in Pebble Grey from our NGS collection, where 5% of the sale of each glasshouse is donated to the National Gardens Scheme. Measuring 3m x 4.9m with a full porch and customised with an L-shaped bench, high-level shelf, folding bench, lighting, heater and our unique internal rainwater collection irrigation system. There is plenty of space within the freestanding Rosemary design for keen gardeners to customise a layout that suits their needs.
It's a beautiful space that is finished to a high specification under the careful watching eye of James and his team. The glasshouse has found a great home in a garden that will be well-used by the family that lives in the property for many years to come.
Take a closer look at the garden design on the Garden Company website or check out their portfolio on their social media accounts:
If you would like to talk to us about a glasshouse design, then please get in touch with us on +44 (0) 1962 772512 or sales@griffinglasshouses.com