Nov
2019
Griffin Glasshouses' record contribution to the National Garden Scheme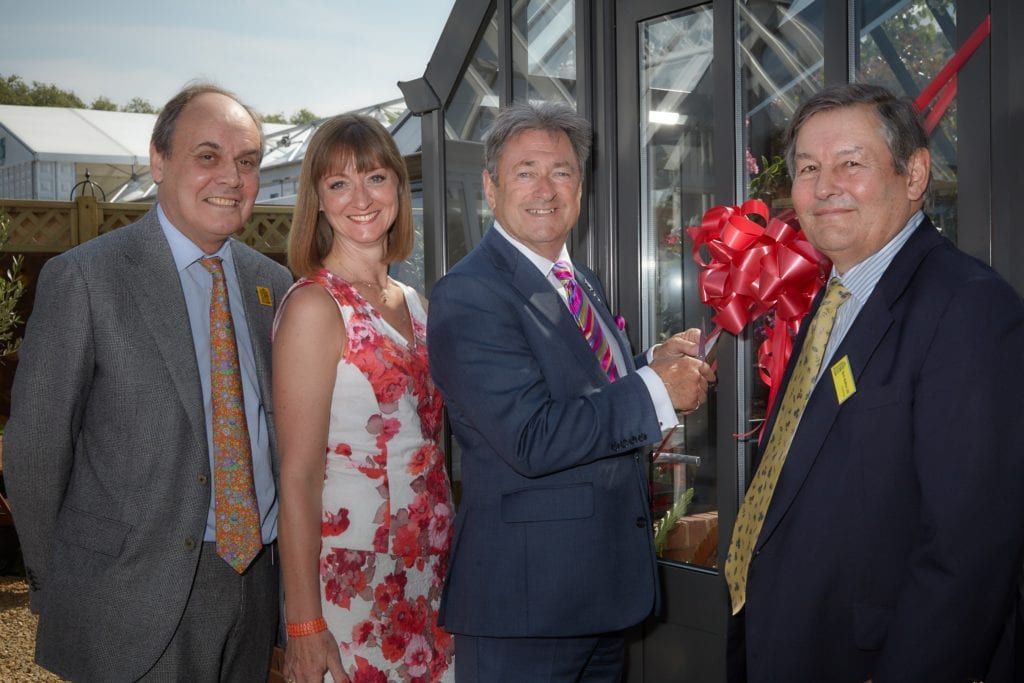 Two new greenhouses launched by gardening celebrity Alan Titchmarsh at the Chelsea Flower Show have helped Griffin Glasshouses make its largest ever annual contribution to the National Garden Scheme.
A cheque for £23,587 – over £10,000 more than its previous best annual contribution – has been given to the charity by Griffin Glasshouses managing director, Linda Lane.   The company has a range of National Garden Scheme greenhouses and gives a proportion of sales back to the scheme each year.
The National Garden Scheme opens more than 4,000 private gardens to the public in England and Wales annually and uses the admissions money – plus funds raised through the sale of tea and cakes at the gardens – to make donations to nursing and caring charities.
"We were delighted when Alan agreed to unveil our new Lavender and Tarragon National Garden Scheme greenhouses at Chelsea in 2018 and they have become extremely popular, accounting for almost a third of the total contribution we have made this year," says Linda.
Griffin Glasshouses is a family business based in Ropley, Hampshire and is one of the UK's leading manufacturers of bespoke greenhouses as well as the National Garden Scheme range. Since 2013/14 the company has donated £68,686 to the NGS from the sales of these greenhouses.
Pictured from left to right: George Plumptre, CEO of the National Garden Scheme, Linda Lane, managing director of Griffin Glasshouses, gardening personality Alan Titchmarsh and Martin McMillan, chairman of the National Garden Scheme.