Nov
2019
Scandinavians love that look of the English greenhouse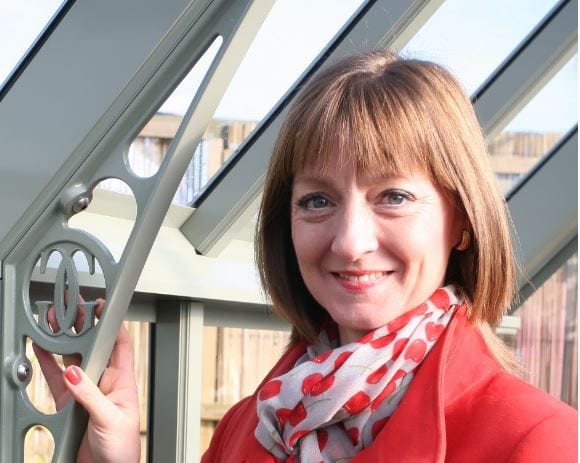 Scandinavia is proving to be one of the most popular export markets for the quintessentially English looking Griffin Glasshouses.
Since appointing the Stockholm-based Vansta Trädgård as its agents for the region in February 2018, sales have increased annually and, despite concerns over Brexit, they believe 2019 will be a record year.
Vansta Trädgård's CEO, Berenike Munthe, sells Griffin Glasshouses throughout Scandinavia, where the common denominators are a deep love of the English style and a dedication to high quality.
"We do have some low-price copycat brands on the market but our customers are discerning and prefer the Griffin quality and workmanship.

"This designed-in quality gives us tremendous confidence when selling to customers, many of whom use the greenhouses for leisure and as an extension to their living space.  They do, of course, also house plants and appreciate that a Griffin greenhouse will protect them from the low temperatures we experience during winter as well as providing the perfect growing conditions in the spring and summer," says Berenike.
"Griffin Glasshouses are the most beautiful products I have seen after almost 17-years in the trade. Their features and quality are superior to the competition and it is a pure joy to work with the products. It is a family business with great leadership; from Linda Lane, who focusses on quality and contented clients. What more do we need?" asks Berenike
Although UK customers are increasingly choosing pastel shades and even more strident colours for their Griffin Glasshouses, in Scandinavia there is only one – traditional white.
Linda Lane (pictured), managing director of the Hampshire-based Griffin Glasshouses, added: "Exports are an increasingly important part of our overall sales and now account for more than 20%. Other key overseas markets are Ireland, Italy, France, Austria and USA".