Oct
2019
The greenhouse with a difference at Horatio's Garden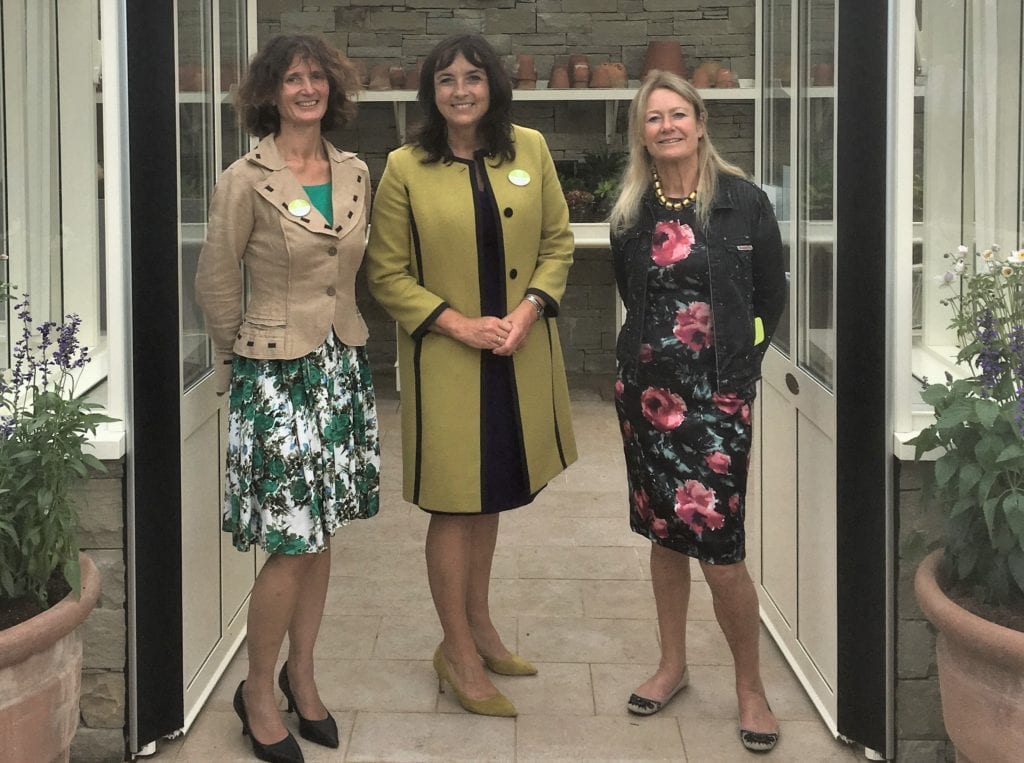 Patients at a spinal injury unit in Shropshire can now learn gardening skills and enjoy peace and quiet away from the busy wards thanks to a new, specially designed garden.
The Griffin glasshouse is the focal point of growing at the new Horatio's Garden at the Midland Centre for Spinal Injuries at the Robert Jones and Agnes Hunt Orthopaedic hospital at Gobowen in Shropshire.
This is the fourth Horatio's Garden in the charitable programme – each is based at a hospital for spinal injuries and Linda Lane, managing director of Griffin Glasshouses, has supplied greenhouses at a two and plans to continue throughout the rest of the campaign.
Dr Olivia Chapple, the chair of Trustees of Horatio's Garden, which are opened in memory of her son, said: "Patients can work with the charity's gardening therapist in the greenhouse to sow seeds and propagate, learning new skills which can bring a sense of purpose as well as improving fine motor control and balance.   The rare and special plants tended by patients are sold to raise vital funds to run the garden.

"In addition, the greenhouse, with its automated doors, is a beautiful accessible place for patients to surround themselves with natural scent as a refuge from the busy ward. They can seek privacy in the greenhouse or have a quiet conversation with a loved one. Patients have had birthday parties, coached their children from exams and even been baptised in the greenhouse!   Everything is designed to improve the lives of those affected by spinal injuries. We are extremely grateful to Griffin for supporting the charity so generously."
Griffin Glasshouses is a family business and Linda is the daughter of the founder. Two brothers, cousins and other family members also work in the Hampshire-based business. Using the latest state of the art aluminium, they make bespoke greenhouses and also a special range for the National Gardens Scheme charity.
The Horatio's Garden at Gobowen is the work of the internationally renowned garden designer, Bunny Guinness.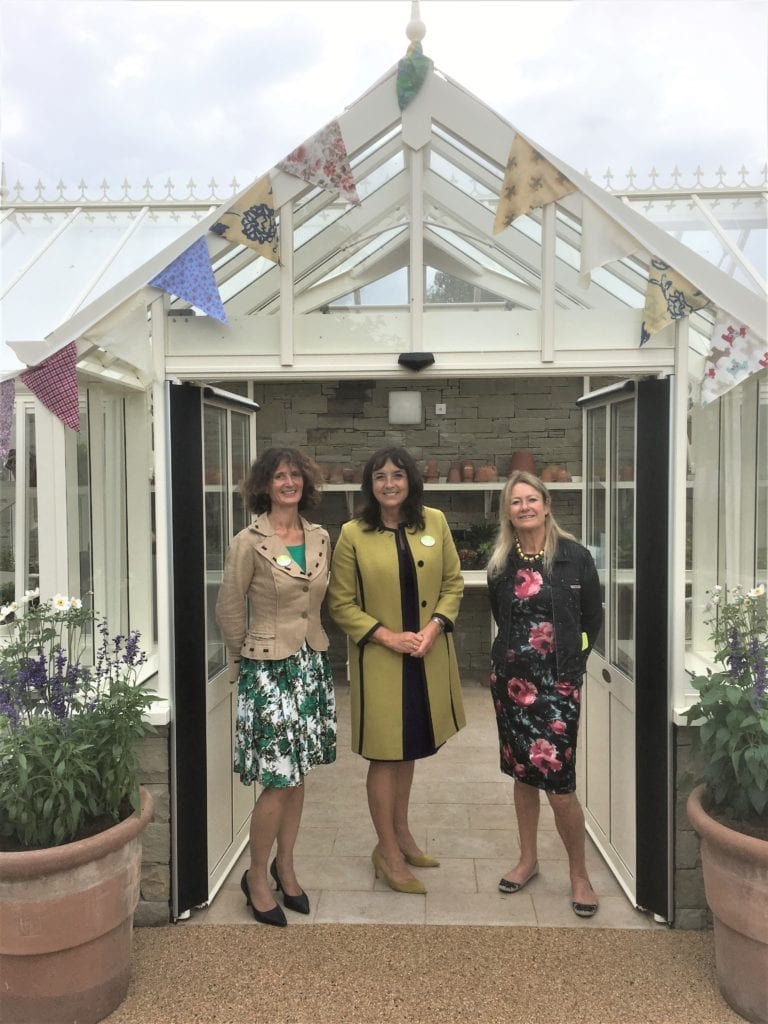 Pictured left to right are: Imogen Jackson, head gardener at the Horatio's Garden in Gobowen, Dr Olivia Chapple and garden designer, Bunny Guinness.