Feb
2021
What To Grow In The Greenhouse In February With The NGS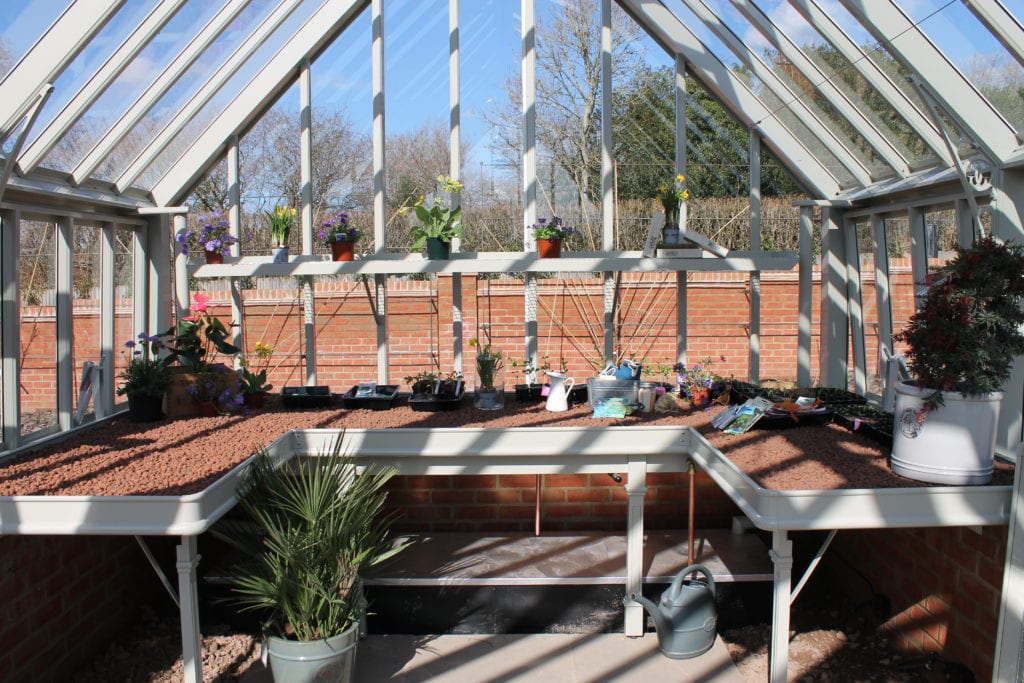 Griffin Glasshouses have been long-time supporters of the National Gardens Scheme, so we are delighted to have put together a guest blog for the NGS on what to grow in the greenhouse in February.
As well as storing your overwintered plants such as geraniums, fuchsias and shrubs and semi-hardy plants such as citrus trees there are also seeds that can be started in the greenhouse in February to help you scratch that itch if you are looking to get growing in the new gardening season ahead.
So take a look at the NGS website, and check out your options to help you get a head start on the vegetable growing season for 2021 by sowing leeks, aubergines, peppers, chillis and tomatoes. For the flower garden, you can start off a huge number of bedding plants including antirrhinum, begonia, brachycome, marigold and lobelia.  It's also the perfect time to get a head start with sweet peas too, a flower that finds space in both the ornamental and edible garden due to their quintessentially British summertime scented blooms.
If you are looking to prepare your glasshouse for the growing season ahead of making your first sowings, we've got some tips on cleaning your greenhouse inside and out to optimise your growing space. Start the year off on the right footing, by making your glasshouse a clean and bright growing space that's clear of disease.
If you are looking to add a glasshouse to your garden or would like to replace an existing structure, you can request a brochure for inspiration, or you can email us on sales@griffinglasshouses.com or call us on +44 (0)1962 772512 to have a discussion about your garden design plans.