Apr
2019
Tips for cleaning your greenhouse from Griffin Glasshouses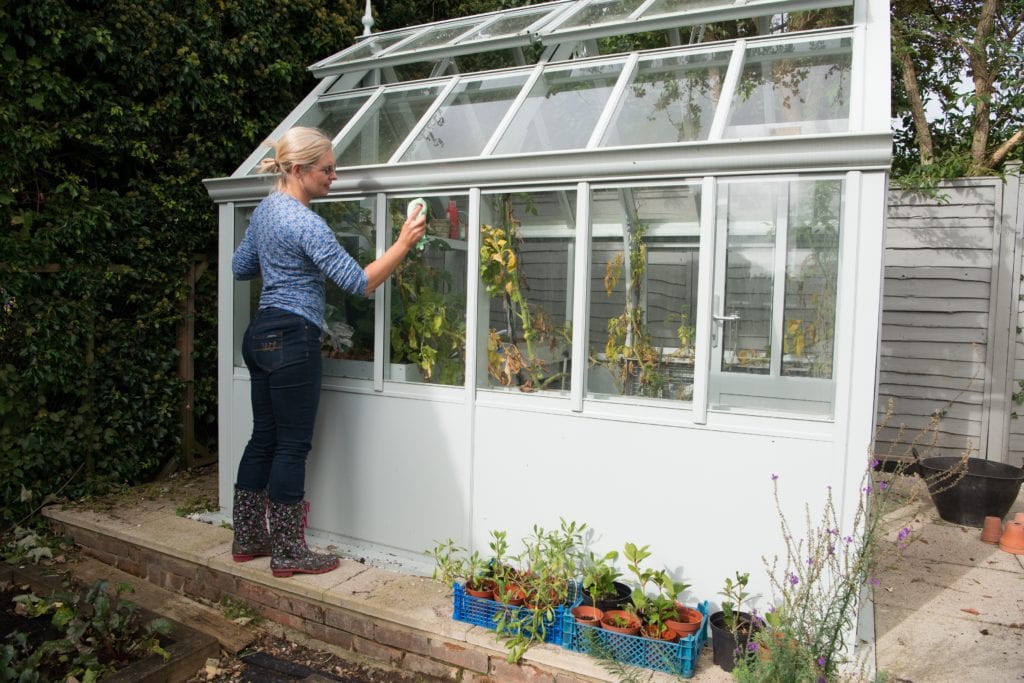 A busy season combined with the slowdown of growth in the winter months can mean that by the time spring arrives your greenhouse may be a in need of a good spring clean.
Linda Lane, managing director of Griffin Glasshouses, which has more than 50 years experience manufacturing bespoke glasshouses, advises greenhouse owners to use a simple three-step process, which leaves a clean and tidy space; "Cleaning the greenhouse can be a daunting prospect, we suggest breaking the tasks down to make the process much more enjoyable. Once the messy work is complete you are rewarded with a clean and tidy space that is a joy to spend time in."
Preparation
Choose a dry and mild day and begin by temporarily removing plants, heaters and any other items from the structure and placing them outside, once the inside is empty use a soft brush to remove dust, dry compost and other debris from the surfaces, sweep up any similar debris from the floor, this should leave the greenhouse fairly dust-free inside.
Clean inside and out
Next jet wash or mop the floor (depending on what type of floor you have), wipe the benches and shelving with soapy warm water and clean the glass using a non-toxic spray. Once the inside is clean and dry make sure the windows are closed and either jet or hand wash the outer glass. Spend some time brushing down the plant pots and trays that were inside the greenhouse too.
Reorganise the contents
If, like many Griffin customers, you store other gardening items in your greenhouse such as seeds, pots and twine, check for any unwanted, broken or out-of-date items before you put everything back, this can free up extra space for plants!
"Starting the season off with a clean and tidy greenhouse will set you up for the busy months of planting and growing that lie ahead," added Linda.
Griffin Glasshouses are made using the highest quality materials, which means annual maintenance is kept to a minimum. Each glasshouse carries a lifetime structural guarantee giving customers the added reassurance of quality.
ENDS
No: 19/61
For further enquiries please contact Graham Paskett or Puja Kotecha at Paskett PR on 01332 258335 or email grahampaskett@paskett.co.uk / pujakotecha@paskett.co.uk