Feb
2021
Planning Your Garden Design In The Winter Months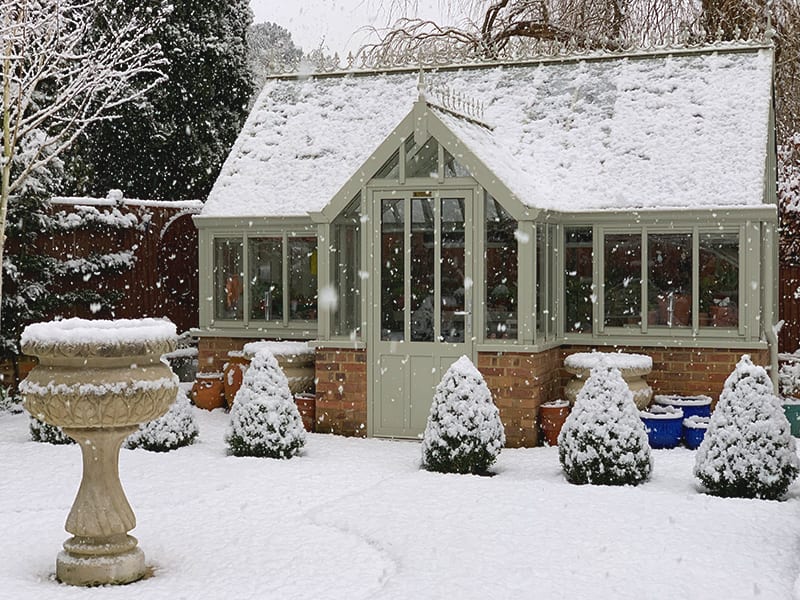 Whilst the garden sleeps in winter, those with grand garden designs for the coming growing season can use the time to plan hard landscaping changes in their gardens. There is the opportunity to see the garden's structure with all the leaves off the trees, shrubs and hedging, and whilst the herbaceous plants have died back.
Winter is the perfect time to carry out changes to paths and walls and other structural features. You can also move trees and large shrubs whilst they're dormant and of course, it's the perfect time to get a new glasshouse build underway.
We've put together a guest blog for our friends at Chilstone on the advantages and opportunities of redesigning your garden during winter. Pop over to their website to read it.
We've also got a section right here on our website about planning your greenhouse, packed with tips on what you need to consider when investing in a glasshouse structure in your garden.
If you are looking to add a glasshouse to your garden, or would like to replace an existing structure, you can request a brochure for inspiration, or you can email us on sales@griffinglasshouses.com or call us on +44 (0)1962 772512 to have a discussion about your garden design plans.