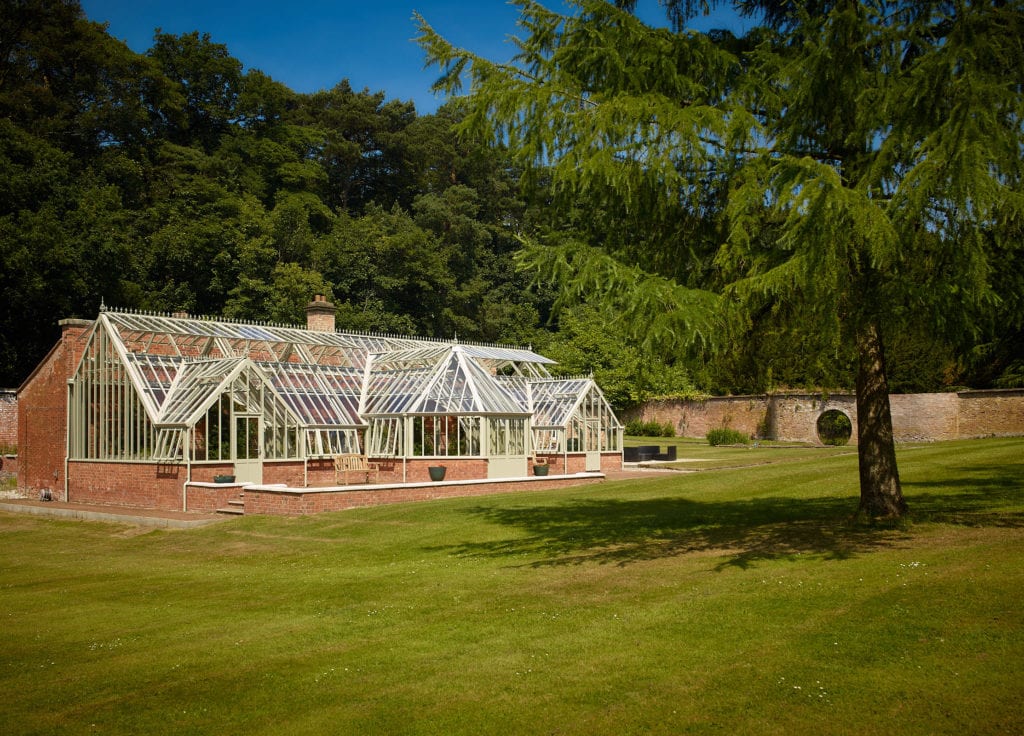 Glasshouses have long been a sign of status and luxury. Traditionally glasshouses were built to serve a purpose when used to home exotic plants and create climates they were familiar with. They were a purely functional space for growing plants and providing a means of protection and climate control for plants to thrive. In time, this has evolved.
Growing is still an important reason for owning a glasshouse, but style has become a key decision-making factor for customers wanting their glasshouse to be a stunning feature sitting in the heart of their garden. Of course, glasshouses still retain their traditional purpose for growing but for some customers, style is now just as important.
Glasshouses have become high-end, luxury items that people desire to have sitting proudly in the garden as a show piece feature. Linda Lane, MD of Griffin Glasshouses explains: "For a lot of our customers, a glasshouse is a real investment that they have dreamed of owning for years. They want it to be absolutely stunning and a big feature in the garden. We understand that a new glasshouse is usually a once in a lifetime purchase, so work with each client to make sure their glasshouse is the stylish, elegant vision they've always dreamt of."
The shift from function to stylish has evolved as a result of many factors, popular tastes being one, but technology and design have also played their part. The first step in this in the manufacturing of the aluminium used to construct the glasshouse. This is coupled with hot dipped galvanized steel to maintain the appeal of a traditional wooden structure, but without any of the maintenance issues. There have also been significant advances for example with systems for heating, ventilation and irrigation which can be selected to manage the glasshouse without the need for human intervention whilst giving peace of mind that everything is under control and well cared for.
Since its formation 50 years ago, Griffin Glasshouses has been sat at the forefront of embracing trends and harmonising this with traditional glasshouse design. This is demonstrated in its offering of a variety of colours to complement the different styles requested. Linda continues: "Customers often ask us to match a particular colour and we can powder coat your glasshouse in any shade you like. So, whilst most people opt for the muted tones of pebble, ivory or moss, if you want us to make yours fiery red to match your chilli collection or magenta to set off your prized pelargoniums, we can certainly do that to make a real centrepiece at the heart of the garden!"
Each Griffin glasshouse is distinctly different and, due to bespoke nature of each order, the type of glasshouses the company has built in its 50 year history ranges greatly, whilst always offering practical solutions for gardeners' needs.  From smaller, more traditional lean-tos to stunning, elaborate 5.5 metres by 19 metres which was a traditional ¾ span with three porches and a central raised octagonal porch.
For more information about Griffin Glasshouses, please visit www.griffinglasshouses.com.
ENDS
No: 18/231
For further media enquiries please contact Holly Daulby at Paskett PR on 01332 258 335 or email hollydaulby@paskett.co.uk.