Aug
2022
High Quality Greenhouse on Display in County Offaly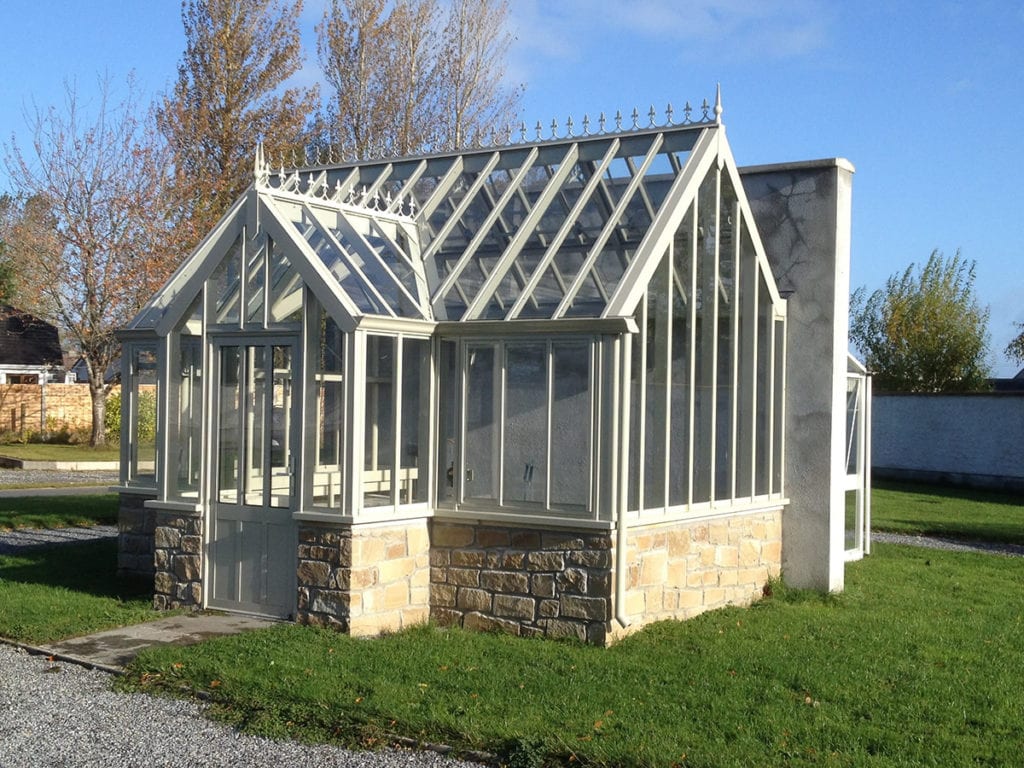 Looking for one of the most sophisticated and maintenance-free designs for greenhouses available on the market? Griffin Glasshouses designed a Victorian greenhouse that's exactly that and it's on display in County Offaly.
Imagine this top-quality greenhouse on your property!
Polydome is the official agent for the whole of Ireland for Griffin Glasshouses. 2015 marked 50 years in this very specialised market, giving clients peace of mind that they're working with market leaders. As an example of what's possible for your garden, look at the Victorian greenhouse at Polydome's premises at Birr.
Impacting the Greenhouse Market
For a couple of years, the Irish market for greenhouses was quiet. Luckily, locals can now see what's possible on their own properties. This gives more people the confidence to invest in quality greenhouses. The market for greenhouses is growing and more homeowners, communities and businesses can benefit from them.
However, Jonathan Pyle, Managing Director of Polydome, had the following to say:
"The new display model in our showground gives strong brand credibility. Visitors can see for themselves the high specification build quality and design features of Griffin."
Below we'll share why Griffin Glasshouses are preferred greenhouse suppliers in the UK and beyond.
Download your Griffin Greenhouse Planning Guide here
3 Reasons to Trust Griffin with Your Greenhouses
Premium Design
All the materials Griffin uses in the manufacturing process are of the highest quality. Also, Griffin designs many of the features, so they're unique to the brand. This includes:
Full-length automated opening and ventilation system.

Victorian-styled spandrels are used in many of the greenhouses.

The hidden rainwater collection system can channel water into underground storage tanks. You can then pump it up for irrigation and watering.
Brick bases create sturdy platforms that last for years and Griffin Greenhouses make all frames from high-quality, maintenance-free aluminium. Then comes a powder coating in any paint colour of your choice. 
Aesthetics is Key
All bolts and fixings are completely hidden because aesthetics is a priority. The focus on quality workmanship results in stunning buildings that add value to properties. The company even specifically matches a wood look-like finish. Therefore, Griffin greenhouses appear to be traditional but have the very latest, low-maintenance finish.
Bespoke Options
The building in Birr is only the start of what's possible for Ireland property owners wishing to add a greenhouse. Griffin Greenhouses is all about custom solutions. 
The structure at Polydrome is an example of a Victorian-style greenhouse, and the pitch of the roof is quite steep. However, all Griffin greenhouses are bespoke and we will design to meet specific customer requirements.
Planning Your Greenhouse
Polydome also manufactures polytunnels for both the domestic and commercial markets. Together, these two brands are helping the Irish market draw all possible benefits this industry has to offer. 
What is your specific need, requirement or question? Discuss it with our experts to get your greenhouse project started.