Oct
2013
National garden scheme greenhouse collection will aid charity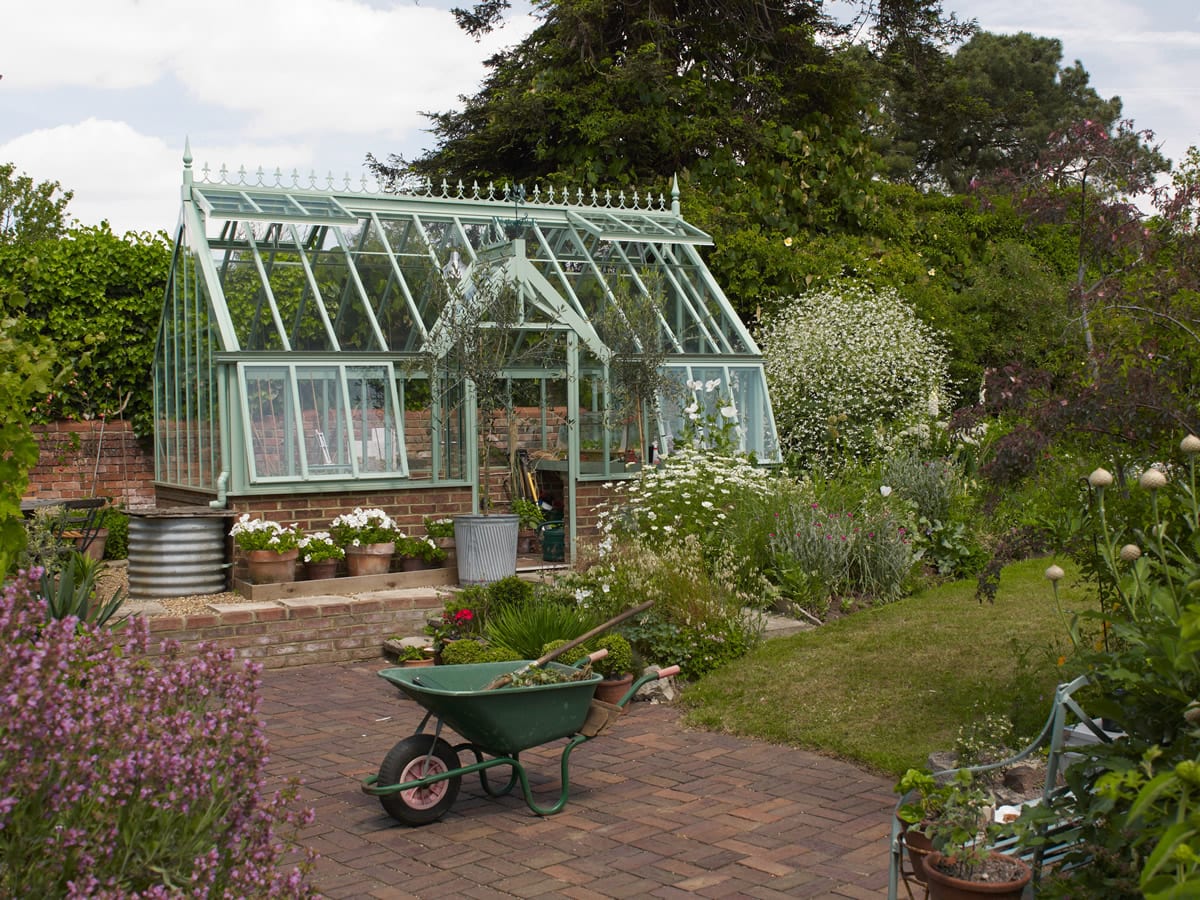 Griffin Glasshouses, the family owned creators and manufacturers of bespoke greenhouses for connoisseur garden owners, has launched a collection of five designs in support of the National Garden Scheme.
All greenhouses in the National Garden Scheme collection are named after garden herbs and Griffin donates 5% of the proceeds to the charity. Each year the National Garden Scheme opens almost 4000 private gardens in England and Wales and, from the proceeds, gives more than £2.5 million annually to cancer, nursing and gardening charities.
Greenhouses in the National Garden Scheme collection are produced in the Victorian style with steeply pitched roofs, narrow glazing panels, decorative spandrels inside and finished with traditionally styled ridge fittings and finials. They are made by Griffin using the highest quality, maintenance free aluminium that is specifically designed to give the appearance of traditional wood.
They are available in any colour and have a unique capping system that insulates the glazing bars, reducing heat loss. Other features include automatic windproof ventilation, internally draining gutters, completely hidden fixings and a range of accessories: foldaway staging and shelving and internal water storage and pumping.
Linda Lane, Managing Director of Griffin Glasshouses and daughter of the founder, explains:
"A number of private gardens that open for the National Garden Scheme already have our greenhouses and we have created this collection in cooperation with the charity to reflect them. It is an ideal association between our two organisations and enables anyone to buy a greenhouse with a unique association whilst aiding the charity."
Liz and Richard Ramsay, who open their Surrey garden at Nutfield for the National Garden Scheme every second year, said:
"In the garden at Little Priory, we had a Victorian greenhouse, sorely in need of repair. We could have replaced it with a timber structure but, instead, decided to do as the Victorians would have done: innovate. We liked the idea of Griffin's aluminium frame. The new greenhouse looks as if it belongs in the garden – it even slopes down as the old one did. But the modern materials and design mean it will last long into the future and won't require regular painting."
Nutfield with its Griffin greenhouse will be open for the National Garden Scheme in 2014 on the weekends of 14 and 14 June from 5.00pm until 8.00pm and, on Sunday 15th from 11.00am until 5.00pm.
Greenhouses in the collection are:
Sorrel – 2.6m x 3.7m
Thyme – 2.6m x 3.7m plus flat fronted porch
Fennell – 2.6m x 4.9m
Sage – 2.6m x 4.9m plus flat fronted porch
Rosemary – 3m x 4.9m plus extending porch