May
2017
New greenhouse at Orchard Nursery gets the thumbs up from customers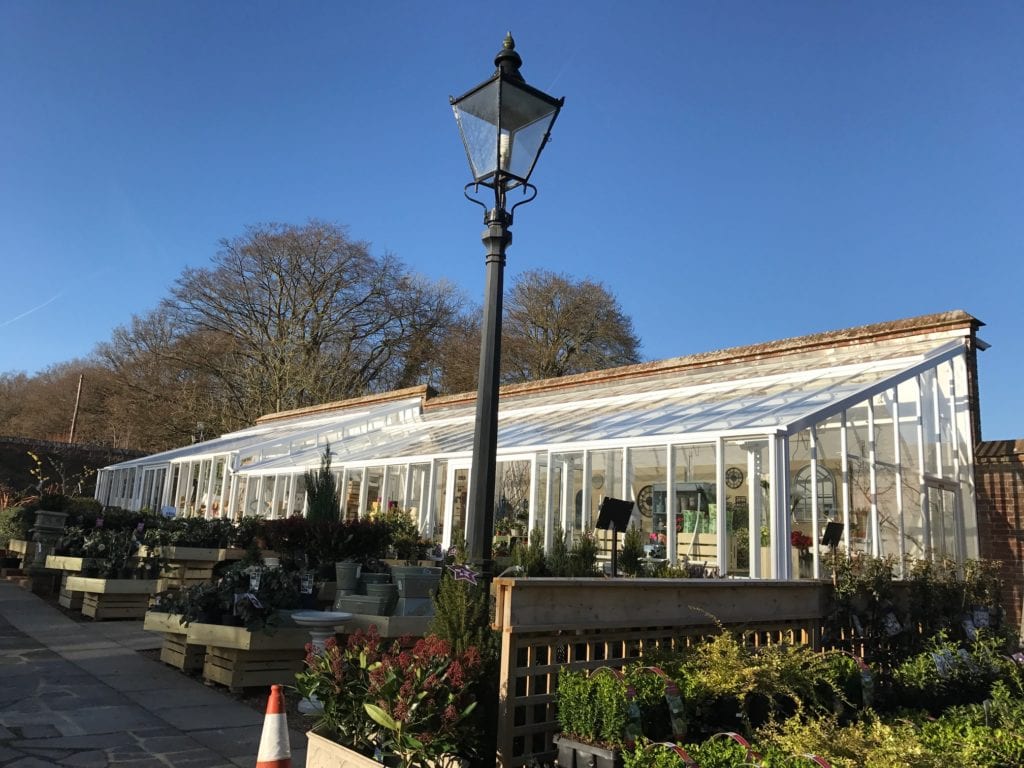 Situated in a Victorian walled kitchen garden on the outskirts of East Grinstead, West Sussex, is family run business Orchard Nursery Plant Centre.
When company directors, Lynda and Jonathan Bradford finally decided to replace their very dilapidated Victorian greenhouse that was originally on the site, they had a very specific brief and knew just the people to contact for the job.
"Our new greenhouse needed to be as close to the original design as possible whilst giving us the benefits of modern materials and manufacture," said Lynda.

"We made the decision quite early on that we wanted to go with Griffin Glasshouses.  We had seen a similar structure by Griffin Glasshouses a few years ago, and knew they would be our ideal partner to replace our old greenhouse.  The company is really one of a kind and it was refreshing to deal with a family business whose standards are as high as our own."
Orchard Nursery now boasts an impressive 22m long Griffin greenhouse, the new home for the nursery's houseplants.  It is also used to display various types of gardening equipment for sale to the general public, and one end of the greenhouse will be used to host a variety of workshops that will be running throughout the year.
"We are very pleased with our new greenhouse.  It's a  huge improvement and has been a real talking point with our customers.  It is maintenance free – just needs pressure washing annually; attractive; has automatic roof vents; fits in well with the surroundings but above all, it looks very similar to the one that was replaced.

"The clean lines and unfussy character of the building was right for the situation here within the walled garden," added Lynda.
Griffin's greenhouses are thoroughly 21st century in design and boast traditional Victorian style architectural features including steep-pitched roofs.  They are produced from the highest quality, maintenance-free aluminium.