Nov
2021
Delivering Quality Aluminium Greenhouses to the UK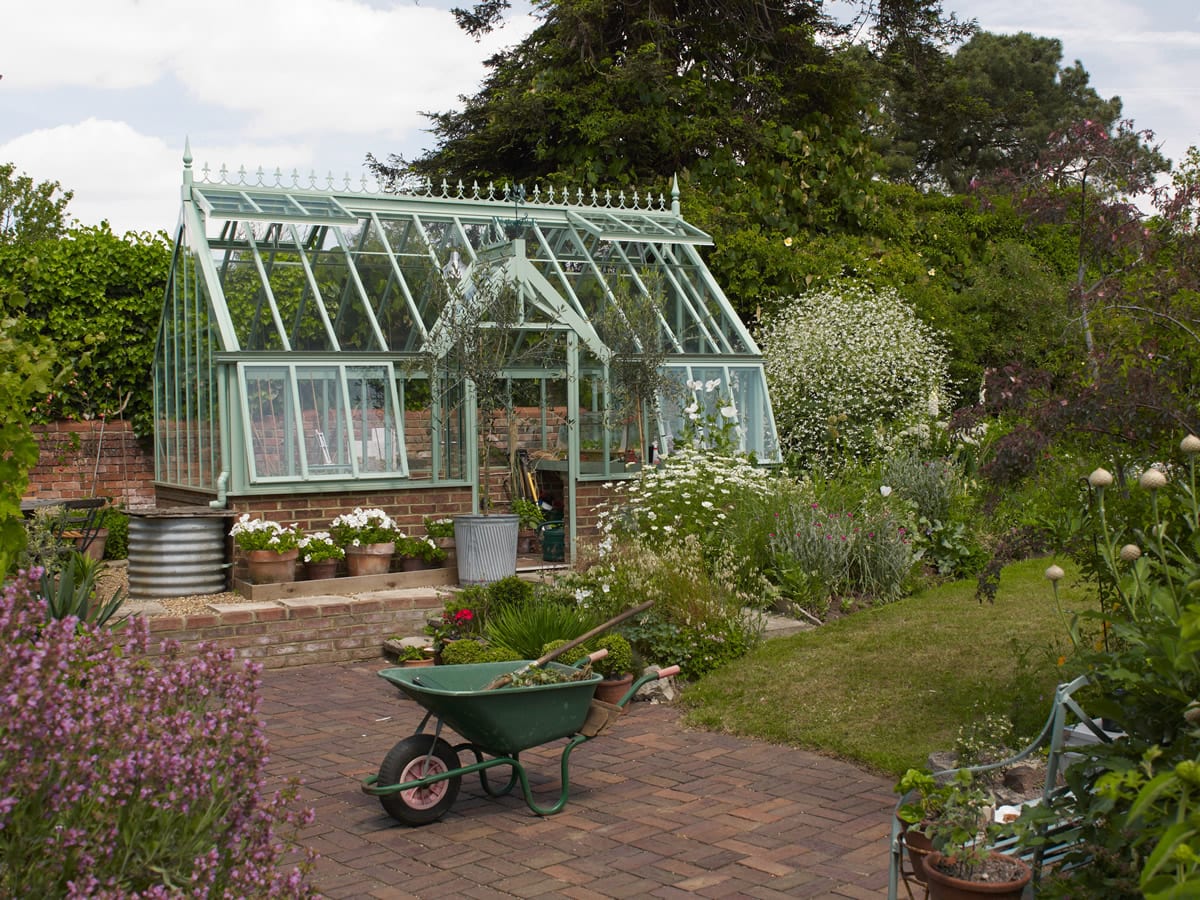 Planning a new greenhouse on your property? When you're doing property renovations or upgrades, no change should be taken lightly. Luckily, when you get your Victorian greenhouse from Griffin, you'll have won all the way:
– Low maintenance structures and features
– The quality structures add value to the property
– Features are user friendly
– The aesthetics create a garden feature to be proud of
Also, you may be used to the idea of a wooden structure, but aluminium greenhouses come with a variety of benefits. And when it comes to our aluminium products, our supplier Righton Blackburns ensures you get the best in the business.
Here's a short summary of why aluminium structures will be one of the best investments you make for your property.
It's the Durable Option
The strength and durability of your greenhouse is one of the most important aspects and it's here that aluminium surpasses wood and even other metals: it has an excellent strength to weight ratio. Aluminium's density is only a third of steel and shows excellent strength without being very heavy.
You also want peace of mind that the structure will stand the test of time. In Britain especially, a greenhouse faces all types of weather conditions, from sunshine to blizzards. With a Griffin greenhouse, made of aluminium, your structure won't deteriorate, for two reasons:
– Aluminium won't easily corrode. It forms a protective oxide coating when it makes contact with air.
– The powder coating we discuss below adds an additional protective layer, making it corrosion resistant. And if you buy from Griffin, all surfaces—even inside the greenhouse—will have this coating.
You can Make it Look the Way You Want
Refined Look
Strength matters so the greenhouse can perform its task of protecting against the elements, but aesthetics is just as important, right? For this, it's strength to weight ratio also benefits you. For a refined look, you can have thinner sections in the greenhouse design and it won't compromise the sturdiness of the structure.
Powder Coating
Also, the structure should blend in with the surroundings and fit with existing buildings and garden features. Aluminium is a smart choice because you can easily add a powder coating.
Powder coating is similar to enamelling and follows this process:
– Prepare the metal
– Spray on the coating
– Bake the metal
The result is a durable coating that will last longer and look good.
This coating is available in a range of colours—any option on the RAL colour chart—giving customers freedom of choice to make your garden area look the way YOU want it to.
Creative Features
Want your greenhouse to be unique? It's easier when working with aluminium because it's much more malleable than many other metals. Want complex extrusions? We can do that! Griffin can also trim the aluminium to the right size while working on site. This enables us to deliver a bespoke structure that align with your exact needs.
The malleability of aluminium is also what makes it possible to do one of the Griffin features we're so proud of: sections resemble routed timber from both sides. This gives you a modern structure that protects the contents, but you can still have a classic timber greenhouse look.
Maintenance is Low
Thanks to the powder coating, maintaining your greenhouse is very easy. A simple wash and wipe down will make the surface look as good as new. So, you're saving time and money because you don't need expensive cleaning products.
Greenhouses the Griffin Way
You can see why we want our clients to choose aluminium greenhouses for their gardens but we don't stop there. We source from the best suppliers in the country, ensuring your final product is everything you need and will last longer than many other greenhouses. And that's why we partner with Righton Blackburns.
Do you have any more questions about our Victorian greenhouses? Our friendly team is here for advice and guidance. Or, download the planning guide to get started on ordering yours.