May
2022
Bespoke greenhouse manufacturer cuts costs by design innovation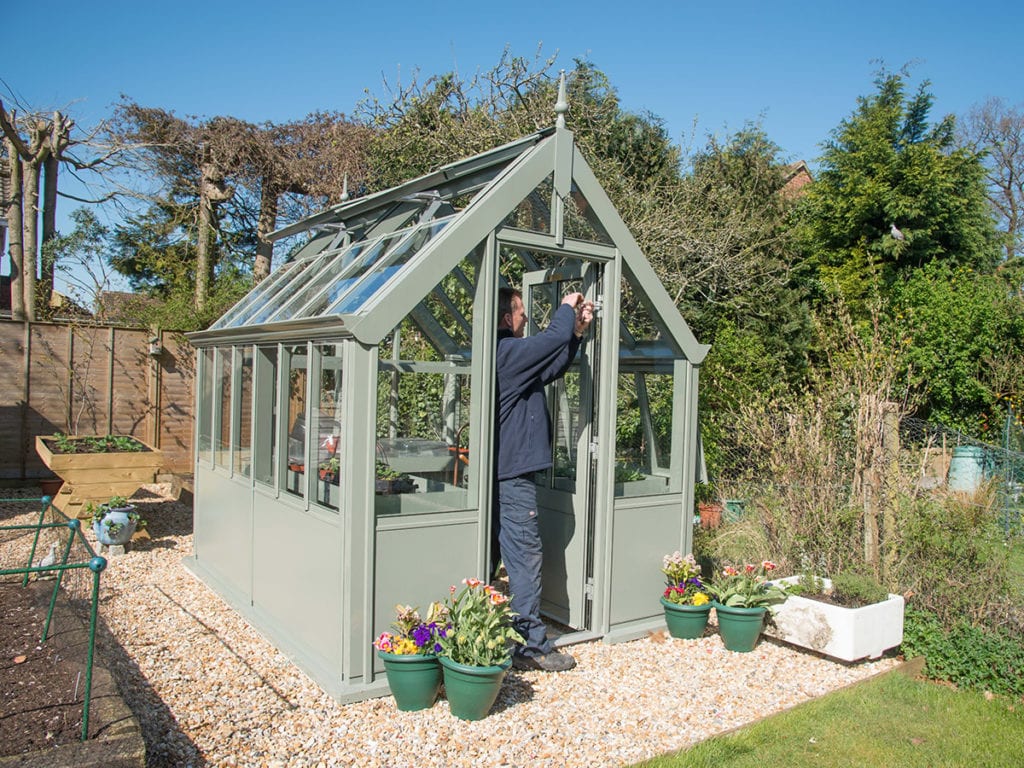 For years, Griffin Glasshouses has been at the forefront of using innovation to benefit our clients' gardens but also their pockets. A major milestone for this leading bespoke greenhouse manufacturer took place in 2014, during the Chelsea Flower Show. There Griffin Glasshouses launched a new initiative: a structure redesign with various benefits, including cutting costs for clients. 
Griffin Glasshouses: Innovative Greenhouse Design
Griffin Glasshouses is a market leader in innovative greenhouse design that benefits both your garden and your wallet. Our redesign of greenhouse structures, showcased as far back as the Chelsea Flower Show in 2014, has resulted in a range of benefits, including significant cost savings for clients.
Insulated Aluminum Panels
With insulated aluminium panels that reach all the way down to the floor, Griffin Glasshouses has eliminated the need for brick footings. Thanks to this, you can save you as much as £10,000 on your new greenhouse.
Simple and Fast Installation
This innovative design also speeds up the installation process, helping you achieve your property goals much faster. Plus, without the need for brickwork, putting up your greenhouse is much simpler.
High-Quality and Aesthetic Design
Griffin Glasshouses achieves these cost savings without sacrificing quality or aesthetics, so you can still enjoy the visual solidity of the base.
Rest assured that you'll be getting a high-quality installation, as we produce all greenhouse structures at a facility in Ropley, Hampshire. We can monitor and ensure quality throughout the production and installation phases.
Contact the Experts
Contact the Griffin Glasshouses team of experts to discuss the requirements of your bespoke greenhouse today.