May
2022
Bespoke greenhouse manufacturer cuts costs by design innovation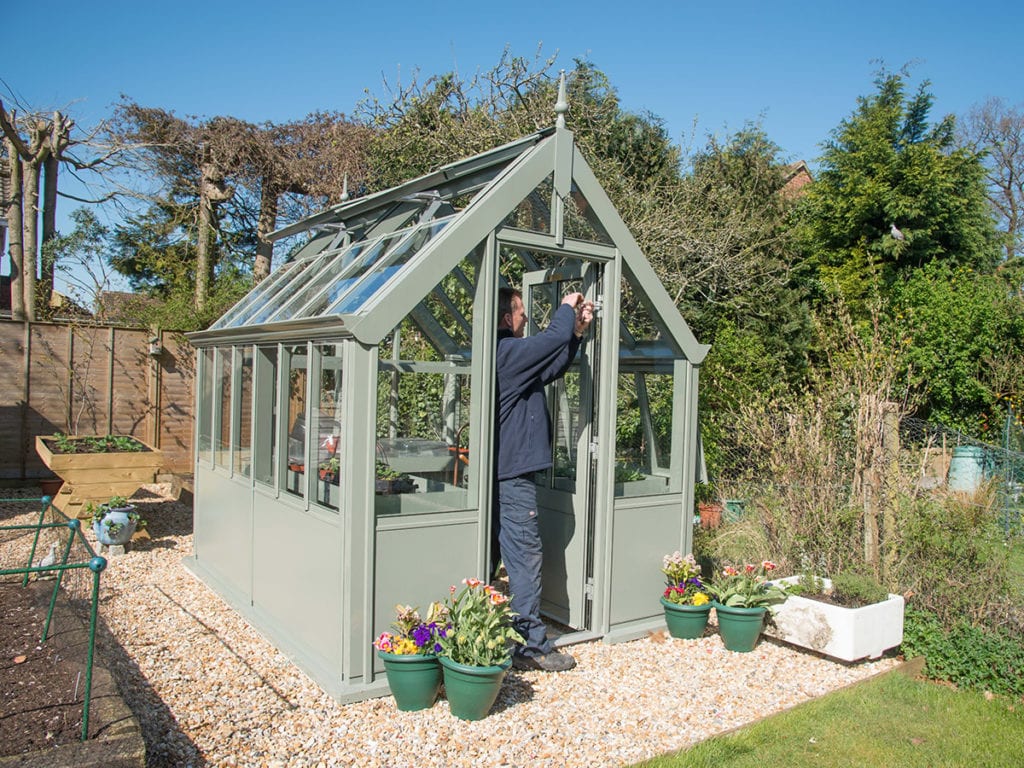 For years, Griffin Glasshouses has been at the forefront of using innovation to benefit our clients' gardens but also their pockets. A major milestone for this leading bespoke greenhouse manufacturer took place in 2014, during the Chelsea Flower Show. There Griffin Glasshouses launched a new initiative: a structure redesign with various benefits, including cutting costs for clients. 
Innovative Design for Greenhouses
Griffin Glasshouses redesigned some of its structures. With this design, insulated aluminium panels reach down to floor level. 
3 Benefits of the Design
No More Brick Footings
The new design enabled Griffin Glasshouses to supply a greenhouse even without a brick footing. This type of project uses fewer resources, which is good news for anyone supporting sustainable practices. 
Take note that some bespoke greenhouses still require brick footings. You can discuss the requirements of your glasshouse with team experts when contacting Griffin Glasshouses for your order. 
Cost Saving
The absence of brick footings makes a huge impact on clients' quotes. According to Paul Smith, Griffin Glasshouses' technical director, "Brickwork can cost as much as a third of the overall cost of a greenhouse,". If a greenhouse costs around £40,000, you can now expect to pay as much as £10,000 less. 
Griffin Glasshouses achieves this cost-saving for clients, without sacrificing quality or aesthetics. Because the structure continues to ground level, you still achieve visual solidity of the base. 
Time-Saving
Without the need for brickwork, putting up a glasshouse is much simpler. The innovative design speeds up the whole installation programme, helping clients reach the goals for their properties much faster.
Griffin Glasshouses – A Market Leader
To accommodate this innovative design approach, Griffin Glasshouses doesn't have to reinforce their aluminium frames. The manufacturer is certain of the high quality of each installation because they produce all the greenhouse structures at the company's facility. This facility is located at Ropley in Hampshire.