Jul
2015
New Victorian styled greenhouse work bench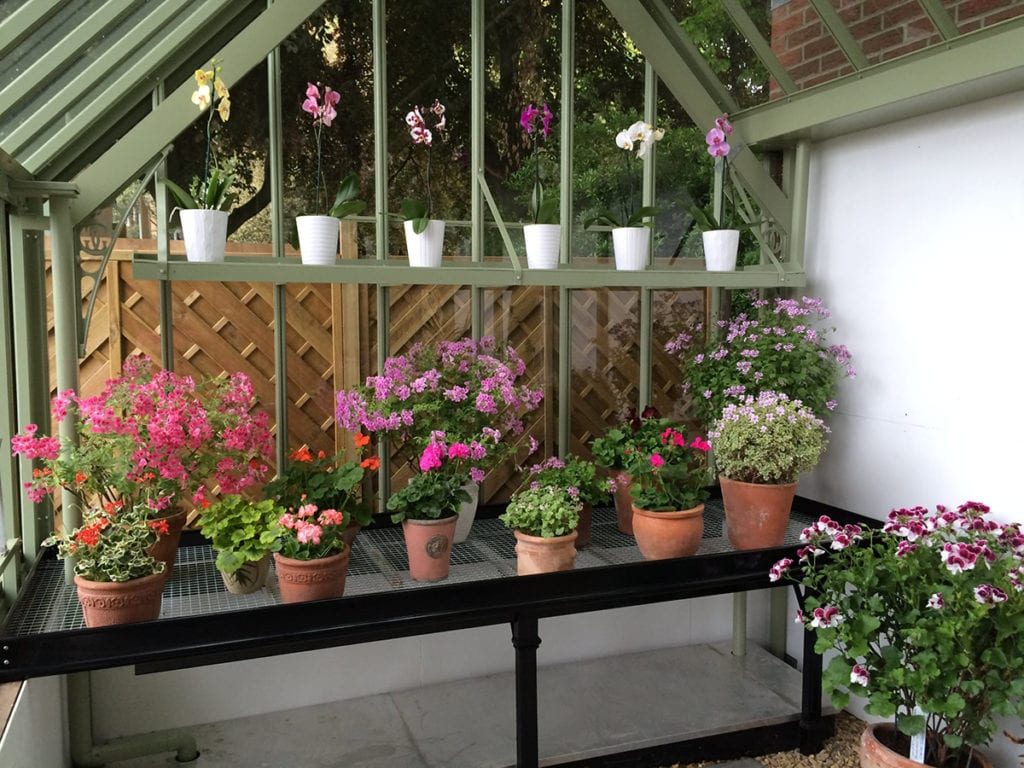 This year, as part of its 50th anniversary celebrations, Griffin Glasshouses has launched a range of greenhouse work benches with a Victorian-styled theme.
It is part of the company's drive to generate maximum authenticity but without the high levels of maintenance associated with historic structures of this type.
Visitors to the Hampton Court Flower Show were among the first to see one of the Victorian style benches with cast aluminium detailing displayed in a large Griffin greenhouse.
"This year marks the 50th anniversary of the first ever greenhouse designed by my father, David Griffin. The business he founded remains a family owned and managed concern and my brother and cousin both work in it with me," said Linda Lane, Managing Director, Griffin Glasshouses.
"Everything we produce is bespoke with the exception of our National Garden Scheme collection that is a range of specific, free standing greenhouses. All the materials we use in the manufacturing process at our Ropley factory in Hampshire are of the highest quality and many of the features are specifically designed by us and unique to our brand.
"This includes our full-length automated opening ventilation system, the Victorian styled spandrels used in many of our greenhouses and the hidden rain water collection system that can be channelled into underground storage tanks and pumped up for irrigation and watering. Each greenhouse carries a lifetime structural guarantee."