Another Griffin glasshouse was a very easy choice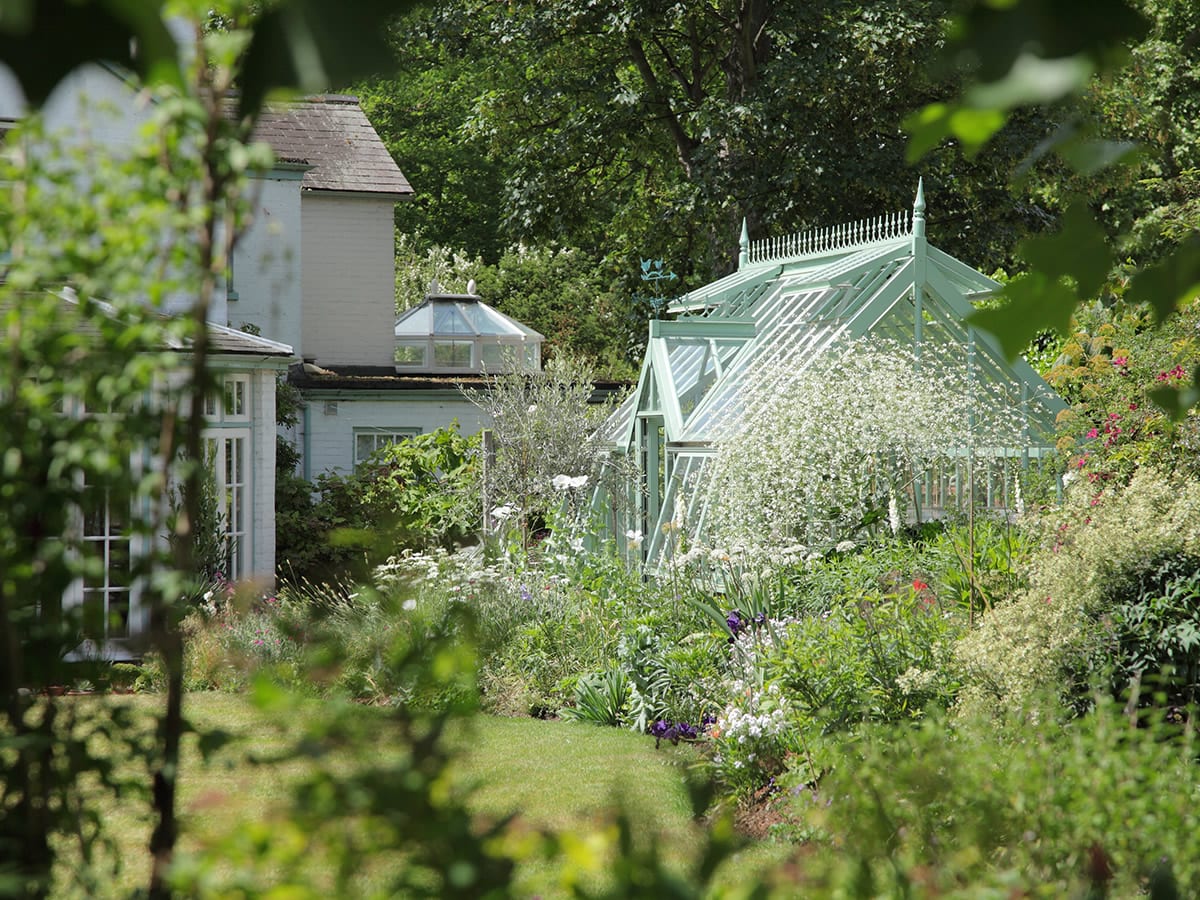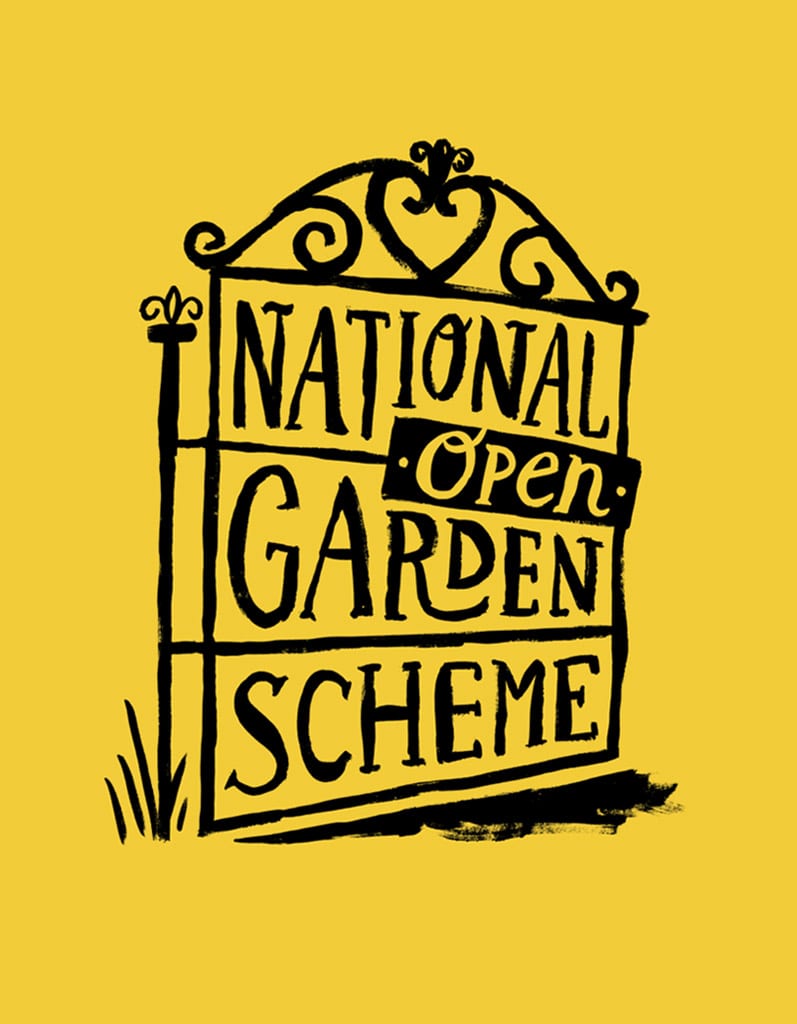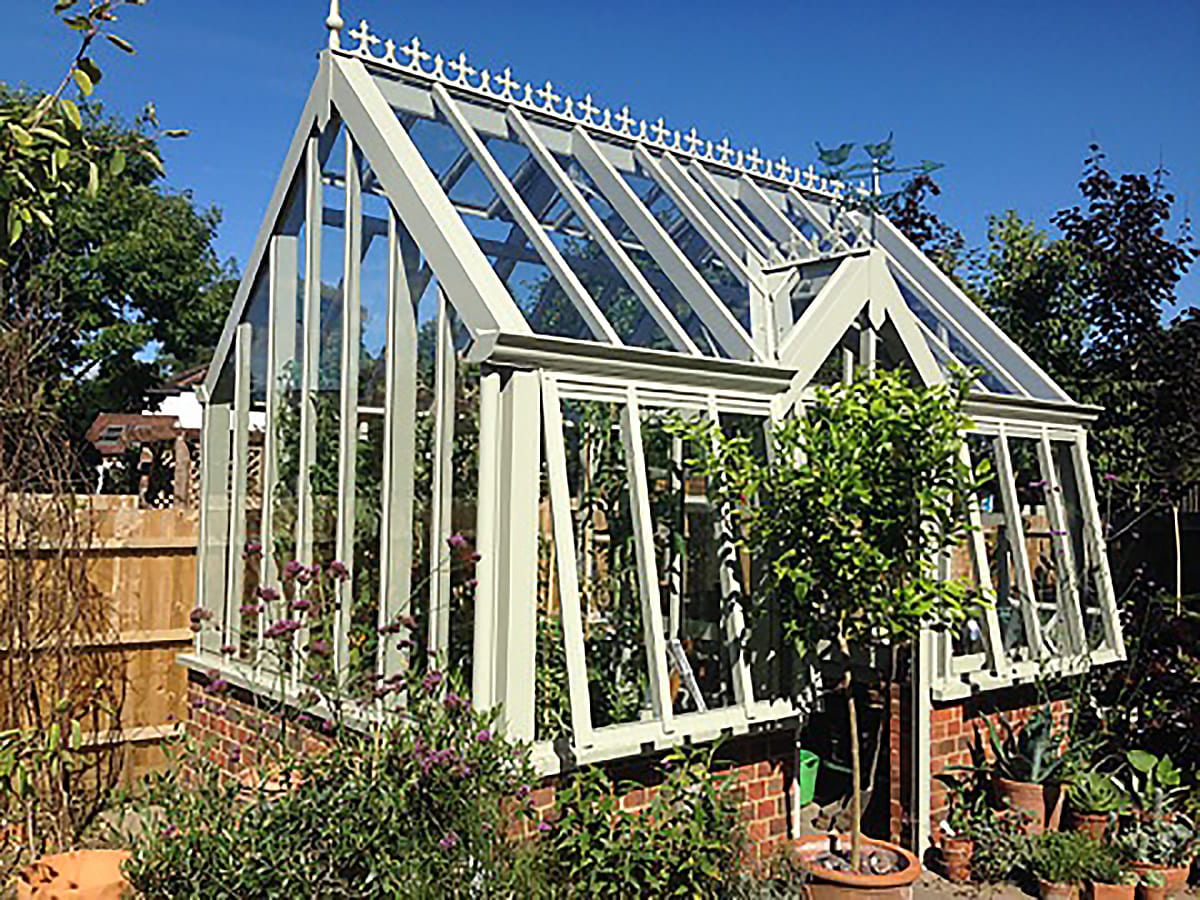 Mr & Mrs Hickman
Surrey
We spent 10 years trying to decide which company to build our new greenhouse! …this company put themselves out to accommodate our needs without compromising the end result.
The Hickmans from Surrey had long deliberated over the decision to purchase their first new greenhouse and had thoroughly researched all the companies before deciding on a beautiful glasshouse from Griffin Glasshouses' National Garden Scheme collection.  Now, having moved home they found the decision much easier second time around.
"Previously we had a beautiful Griffin Glasshouses' Sage glasshouse but now that we have downsized, we have chosen the equally beautiful Thyme glasshouse which measures 2.6m by 3.7m and includes a feature porch," says Julia.
"We did not hesitate to choose another glasshouse from Griffin Glasshouses, they are attractive in design, require little maintenance and we can utilise it all year around. We are very pleased with both the product and service."
The Hickmans plan to make use of their new glasshouse all year around, growing seeds in the spring, tomatoes and cucumbers in the summer and storing their tender garden plants over the autumn and winter.
Both the Sage and Thyme glasshouses are from Griffin's National Garden Scheme collection and the charity receives 5% of the proceeds from every glasshouse sold.
View all customer projects