The Kentish Alps in a greenhouse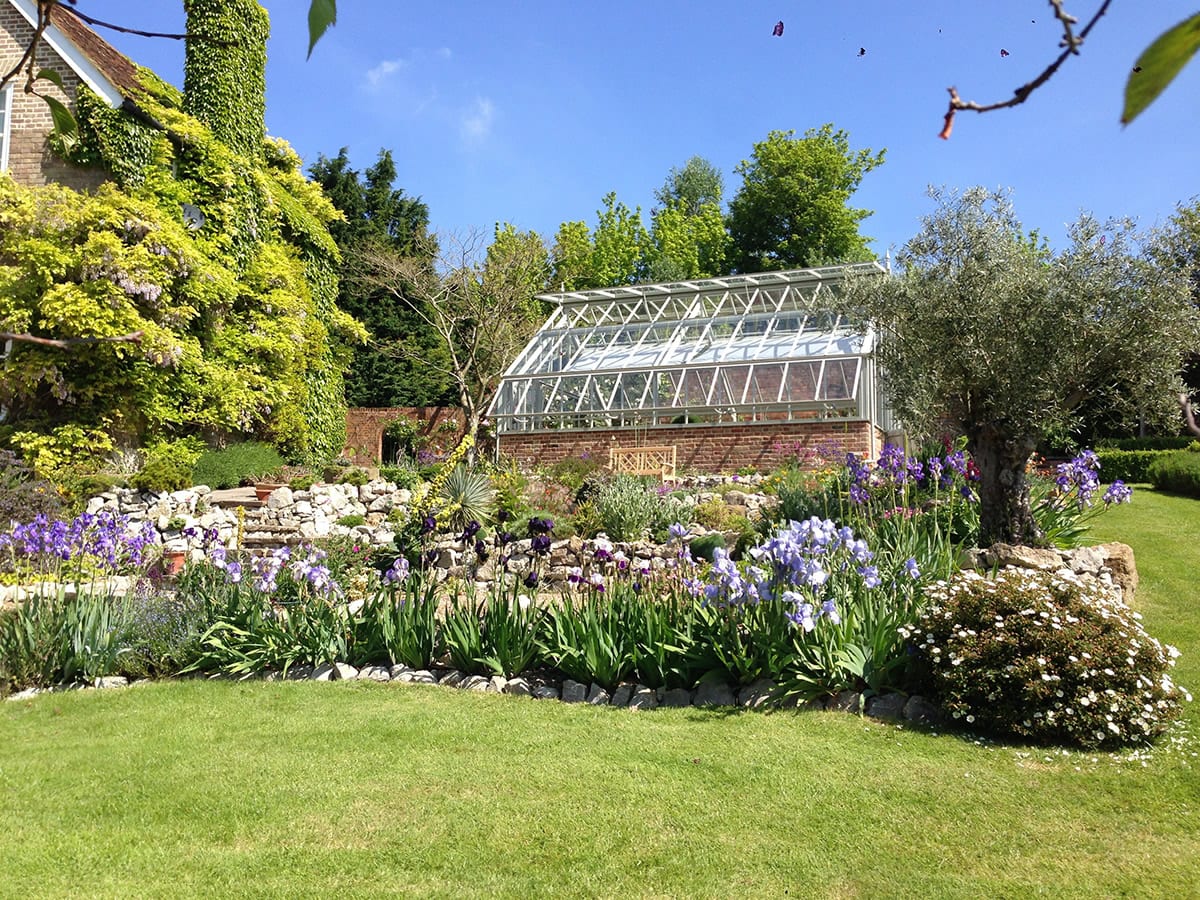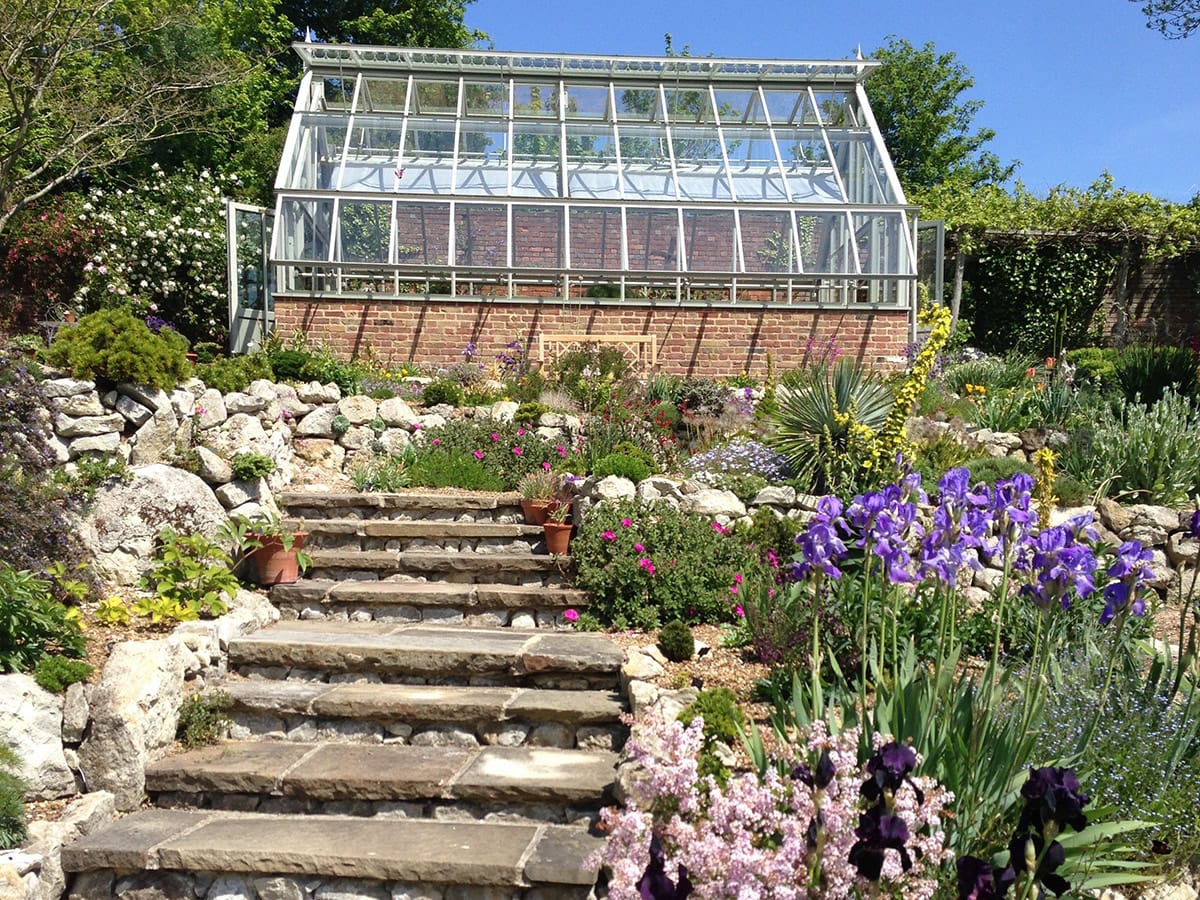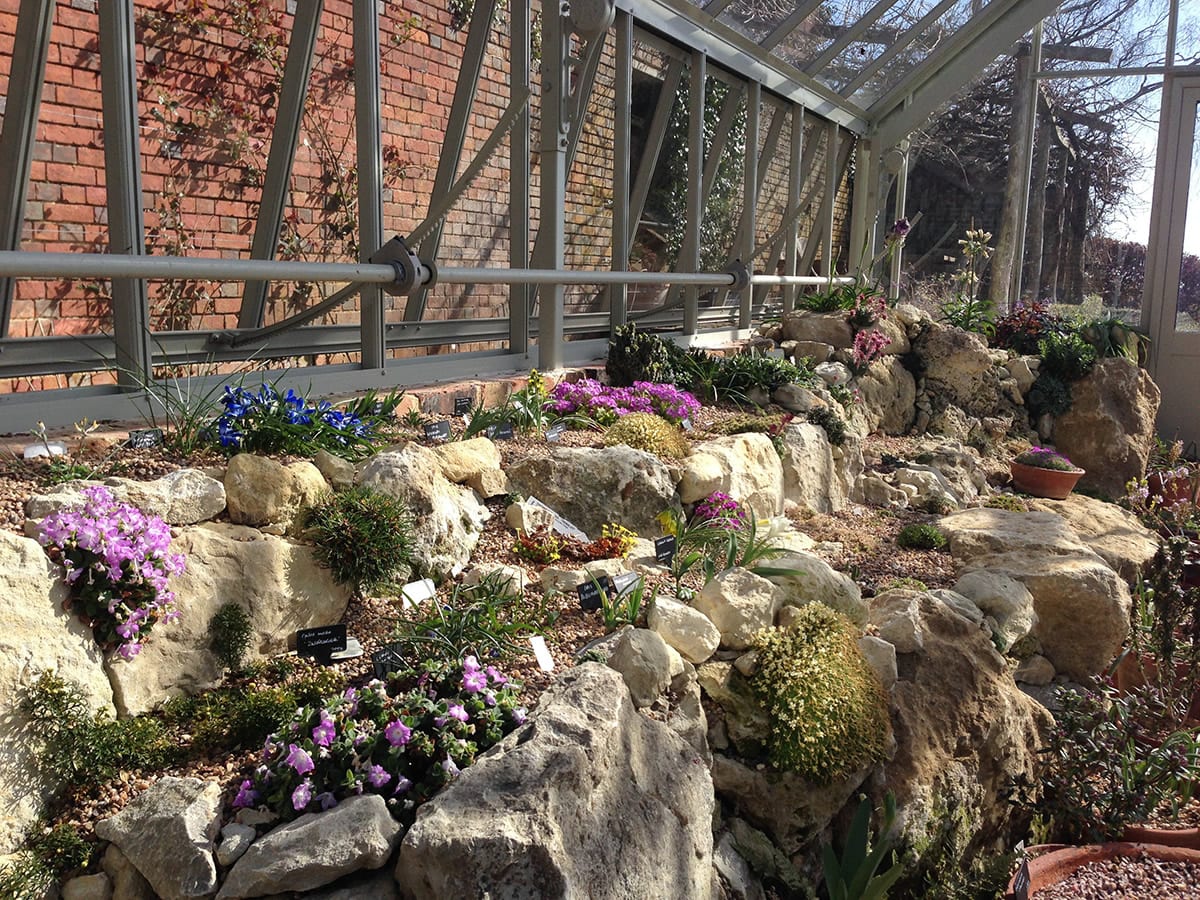 Dr Adrian Cooper
Kent
I am absolutely thrilled with it.  It was a very specific design and Griffin Glasshouses exceeded all the expectations.
On a high ridge in mid-Kent stands one of the most unusual greenhouse features in the country – an 'Alpine' outcrop with a regular stream of fresh air, sunshine and shade.
We designed Dr Adrian Cooper's Griffin greenhouse specifically to accommodate an 8-ton Kentish Ragstone mound. This is home to some of the rarest Alpine plants growing in Britain.
"Working with Griffin Glasshouses, we designed the 16' x 24' glasshouse so that the ventilation would produce a constant cross stream of fresh air. To try to further emulate natural Alpine conditions the structure is deliberately sited to catch maximum sunlight until the afternoon. This is when, as would happen in Switzerland, it dips into shade," explains Dr Cooper, who is a geo-chemist.
His Kentish Alpine house is home to more than 400 plants from his collection of over 2000. They have been his life-long passion. He skillfully grew some of the more rare varieties from seed and cuttings. Others come from friends and specialist growers throughout Europe.
"It's really a giant rockery," he explains. "I knew the conditions I wanted and Griffin Glasshouses' technical director, Paul Smith, quickly and correctly interpreted them into the final design. It took about two weeks to erect and a major part of its success is the controlled ventilation."
Features of the 'Alpine House'
There is a massive roller blind shade on the south facing roof and side.
Two full-length roof vents and two full-length side vents that you can operate
We achieved further temperature control with two fully opening doors at the two gable ends of the glasshouse.
The paving on the inside paths are reclaimed York stone.
The glass house sits on a 2.5 foot high wall built using reclaimed bricks with lime mortar.
Griffin Glasshouses' Paul Smith comments "It has been a fascinating challenge to try and replicate a high altitude location using just positioning, ventilation and shading. This is a very traditional looking glasshouse but we constructed it using the very latest materials so that it is virtually maintenance free."
View all customer projects