A Beautiful and Bold Blue Greenhouse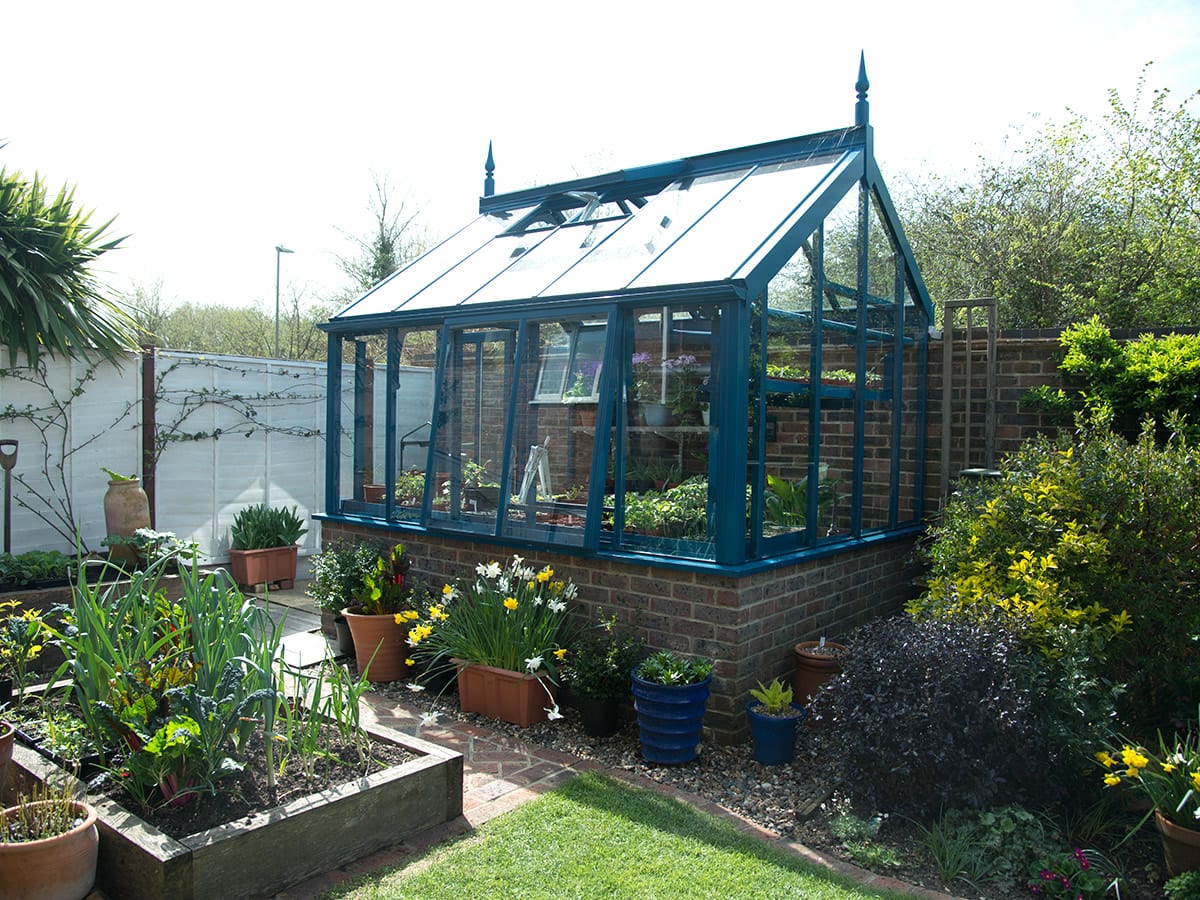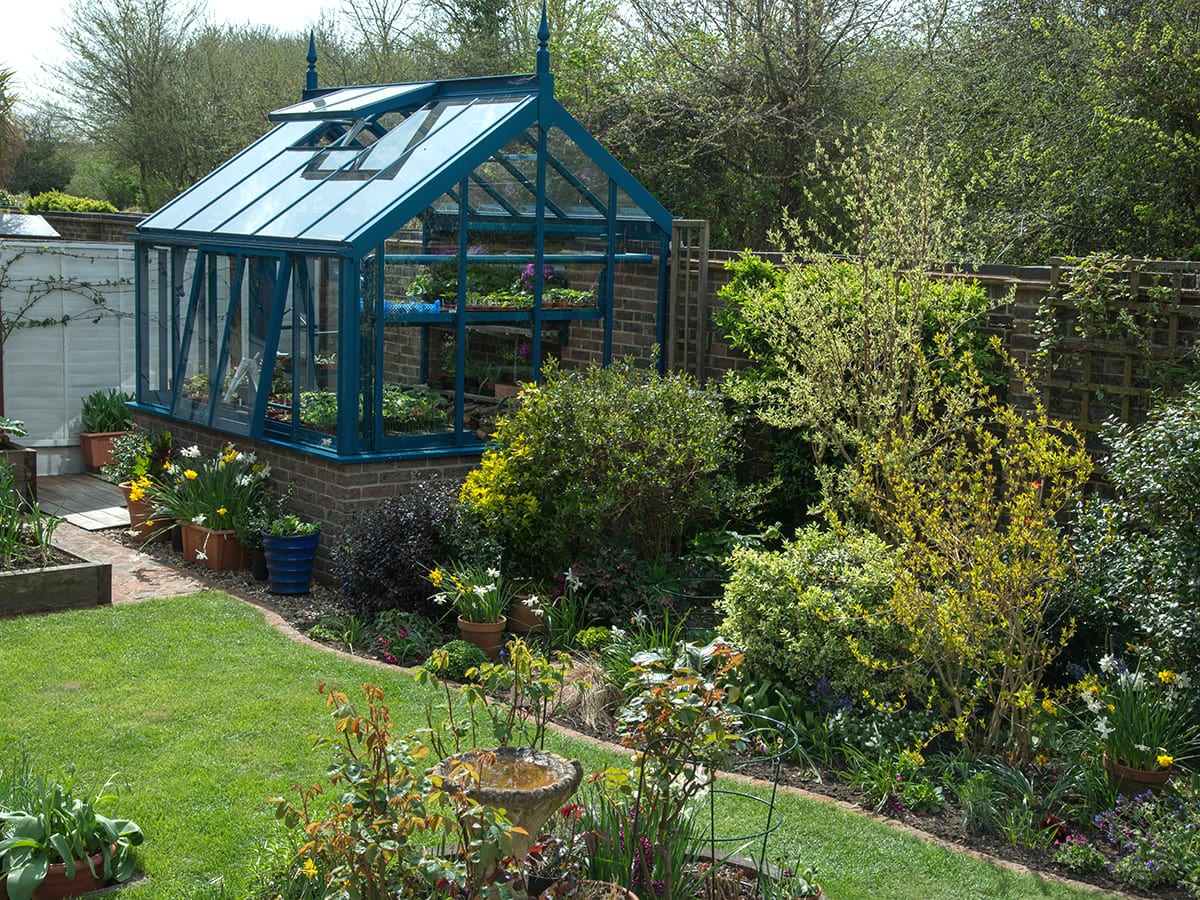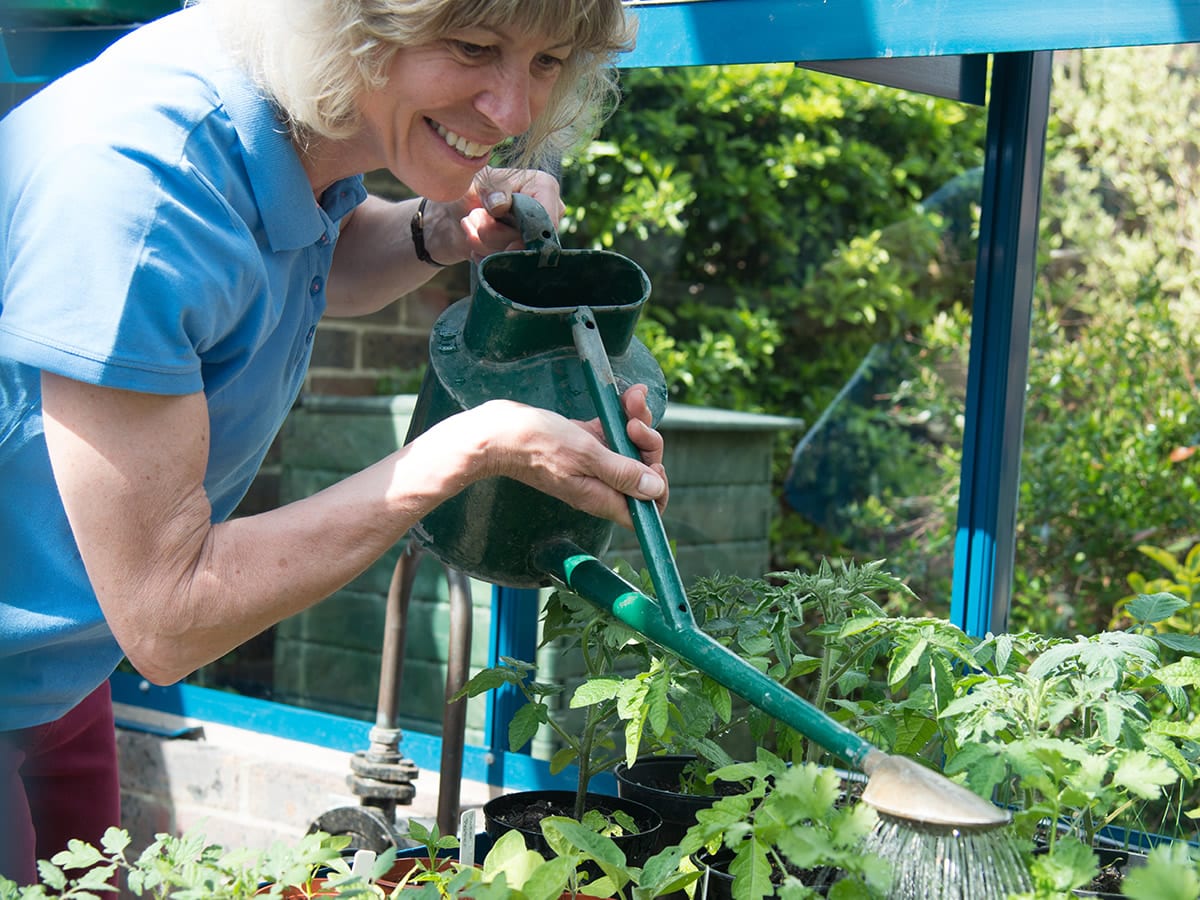 Amanda Bailey
Hampshire
I wanted this garden "sculpture" to have definition, not be lost within the garden.
Standing against a 1.8m high wall within a small 9x15m garden, Amanda Bailey's eye-catching blue Griffin greenhouse has become a focal point in her grounds.
She uses it to grow a variety of flowers and fresh produce:
Tomatoes, peppers, chillies, aubergines and basil in the summer
Cinerarias, pelargoniums, gerberas and freesias in autumn-spring
As a result, the blue glasshouse has added to the natural beauty of Amanda's garden.
"We are thrilled with our blue Griffin greenhouse. The construction of a single skin brick wall and internal load-bearing posts in the front corners is a very clever design. The glazing bars are also narrow giving elegance to the structure. The materials are of good quality and the additional items such as benching, folding shelving and the galvanised cattle trough for water collection make it a real horticultural building," says Amanda.
"The blue works well with our overall property and surroundings. We had already changed our front door to blue to compliment the bricks and this worked well. There is a hedgerow behind the wall which is green when in leaf through summer. The glasshouse is also full of predominantly green plants." She adds "Be brave with colour choice. Local brick and stone tones should be considered."
View all customer projects