Black greenhouse is new focal point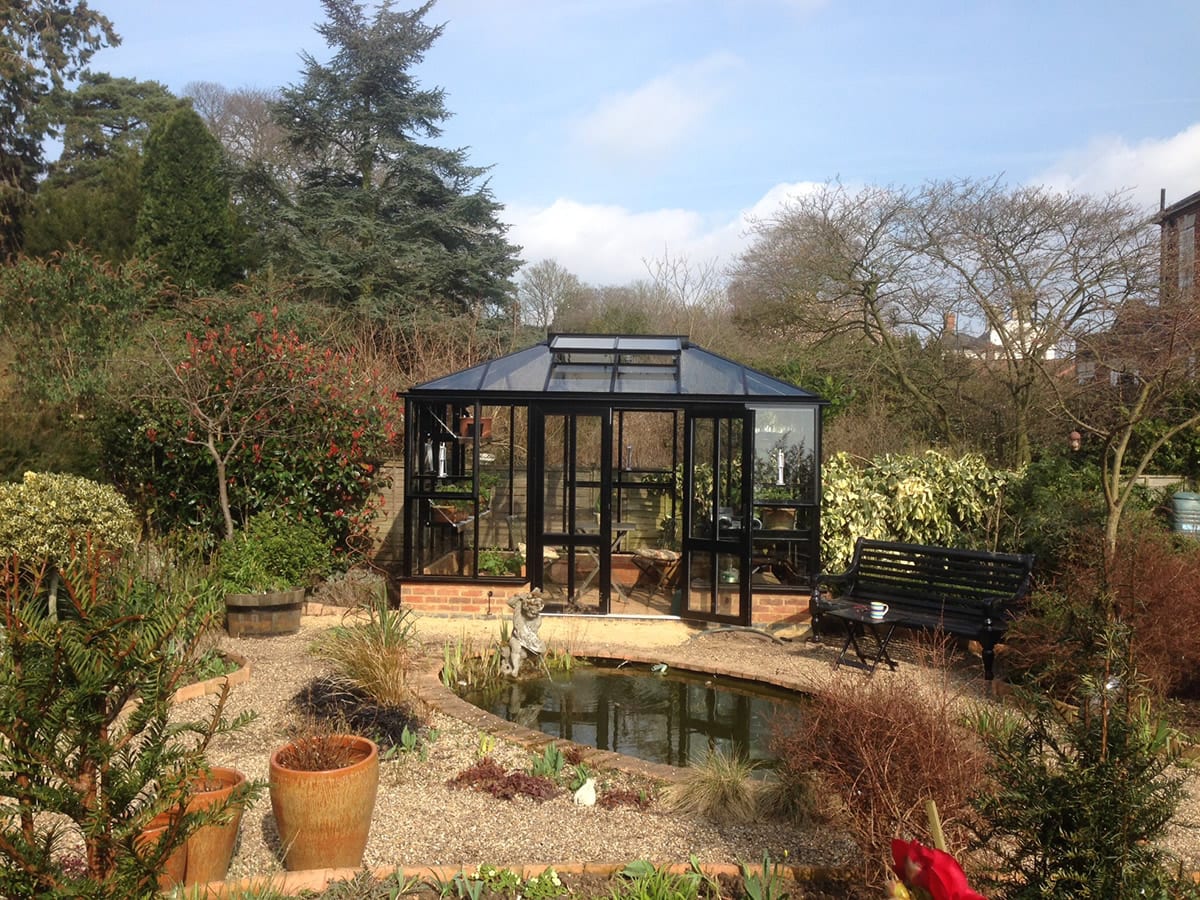 Mrs Jane Berridge
Norwich
We are very pleased with our new Griffin greenhouse which sits next to our pond and fountain, it completes our garden.
Measuring 2.5m x 3.9m stands a beautiful black Griffin Glasshouses greenhouse which has become a focal point in Hugh and Jane Berridge's landscaped garden in Norwich, Norfolk.
With its Victorian style hipped roof feature, Hugh and Jane's new black frame greenhouse was designed to mirror the summerhouse sitting prettily opposite in the beautifully landscaped garden.
"Currently we have rocket and lettuce in the glasshouse, are overwintering our geraniums and dahlias, and growing sweet peas. We will also be growing tomatoes in the bed and more perennials and annuals from seed. There is plenty of room to grow everything we want. Even in this cold spring it is regularly in the mid-20s in the glasshouse and once it reached 30 degrees already, we are simply delighted," enthuses proud owner Jane.
View all customer projects