Finally, a greenhouse that will last a lifetime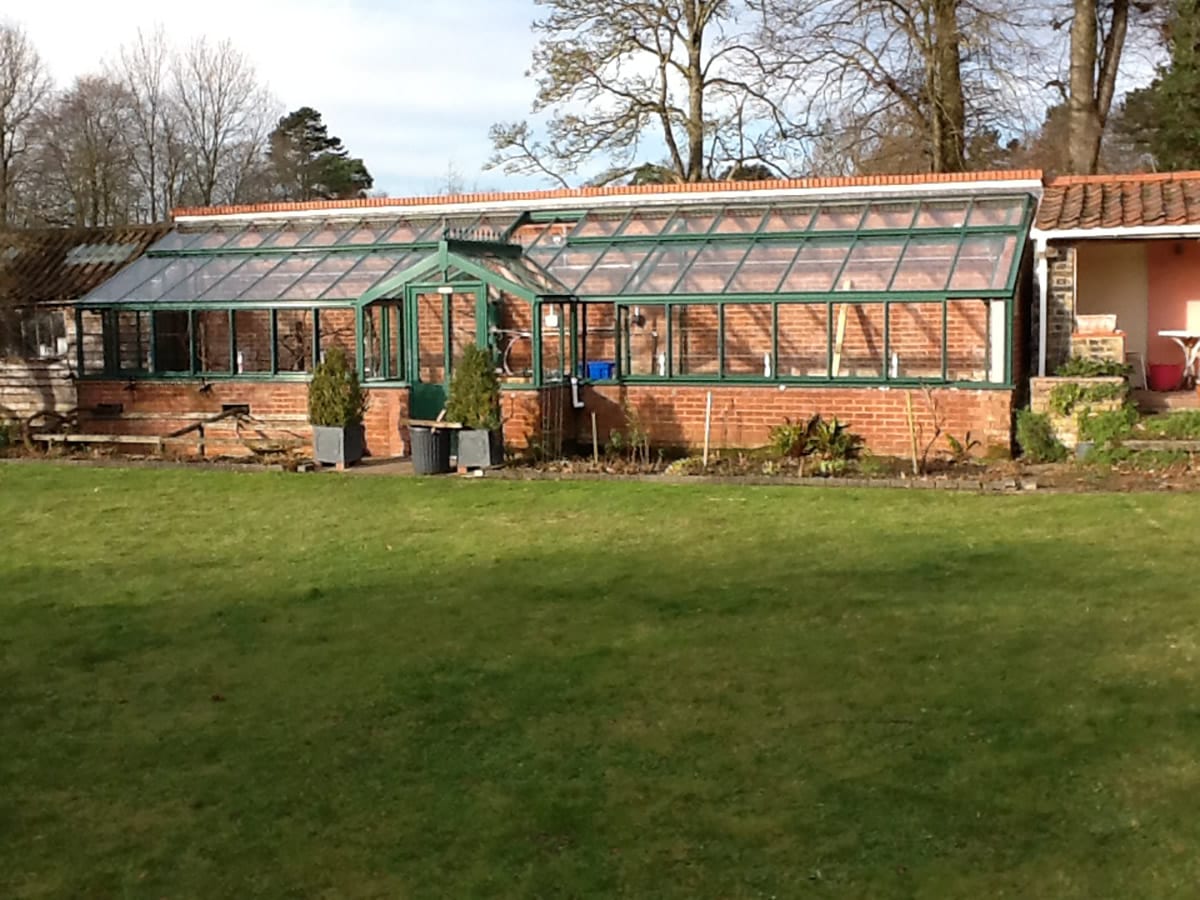 Henry Bradshaw
Norfolk
We are absolutely delighted with our new greenhouse, finally we have our dream greenhouse and we intend to make the most of it.
When the Bradshaws from Norwich bought their dream home 30 years ago, they also inherited two dilapidated Victorian lean to greenhouses which, after many repair jobs over the course of 15 years, required replacing.
Henry Bradshaw approached a local greenhouse provider who offered a wooden three quarter span greenhouse to replace the two old Victorian greenhouses. Having expressed his concerns at the time that the wood was not cedar and would rot after a few years, Henry was assured that it would be pressure treated and 'would last a lifetime!'
"It was soon apparent that the lifetime promised was relatively short, the ridge line collapsed two years ago making the repair uneconomic," explains Henry.
"I reviewed the market again and considered a few suppliers. In the light of my previous experience I had changed the specification to a lean to and had accepted that wood had severe limitations. I found generally that the build quality of the ones I reviewed was unsatisfactory or the price quoted was more than I was prepared to pay."
That was until he visited the Chelsea Flower Show where he was instantly drawn to a greenhouse that was displayed by Griffin Glasshouses.
"I was so impressed with the build quality and finish. The fact that it was an aluminium greenhouse was also very appealing. Having met with Griffin Glasshouses' Managing Director, I wasted no time and placed an order for an aluminium greenhouse. I was also fortunate to find a local owner of one of their products who could give me an independent assessment of dealing with the firm."
Measuring 12.35m by 2.4m with an entrance lobby of 1m by 2.35m, the Bradshaw's new greenhouse stands 3.15m tall at the back and 1.95m tall at the front and is used for growing a variety of plants, fruit and vegetables.
"There is a red and a white grape vine rooted on the outside that leads into the greenhouse. In addition I will be planting a peach and a nectarine on the back wall. On the right arm the raised beds will have tomatoes and cucumbers with a kiwi fruit on the end wall. Two citrus bushes will be planted either side of the entrance lobby," says Henry.
The greenhouse structure is fully supported on the internal steel frame and is independent of the brickwork that forms the enclosure. The whole structure is vented by an automatic roof vent and temperature activated window vents. Rainfall is collected by two internal tanks and maintained at ambient temperature.
View all customer projects