Flourishing seedlings at Stonehealed Farm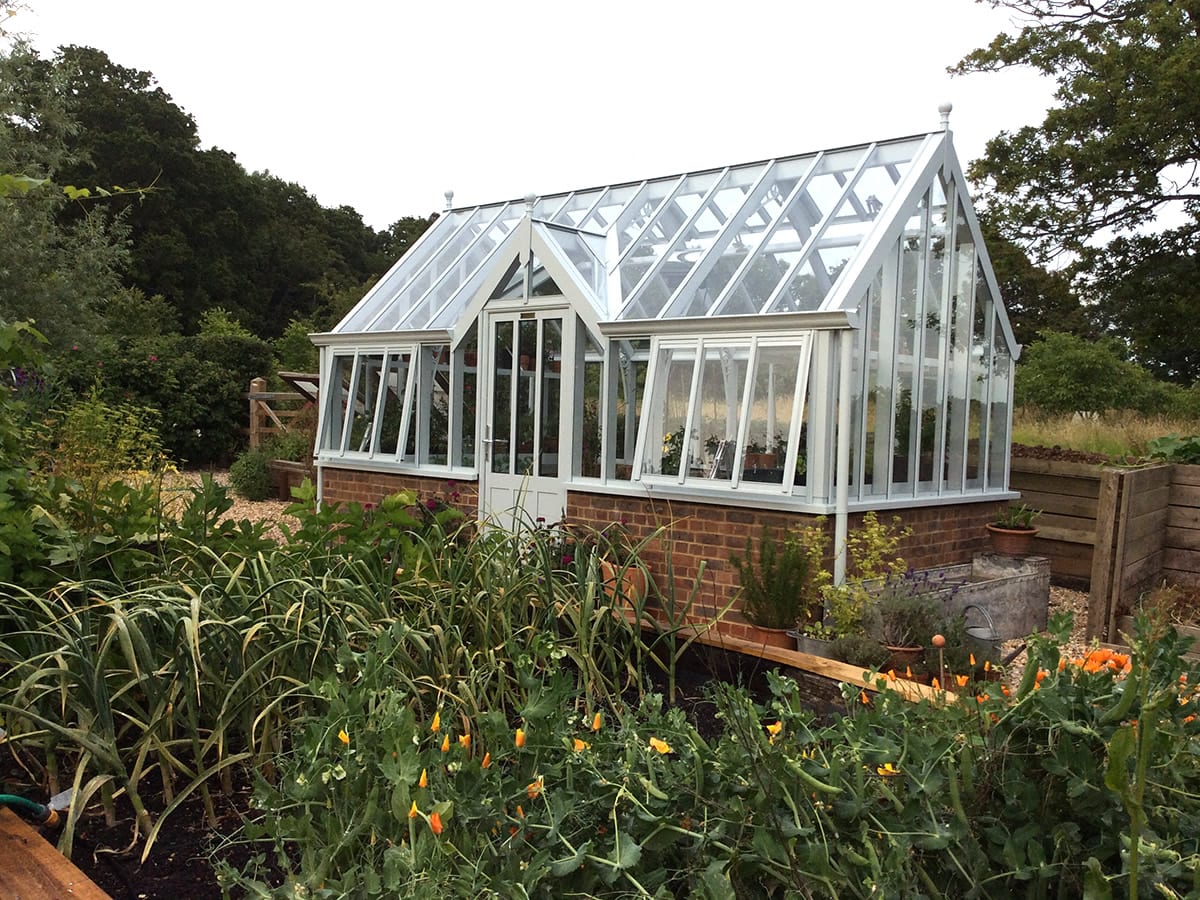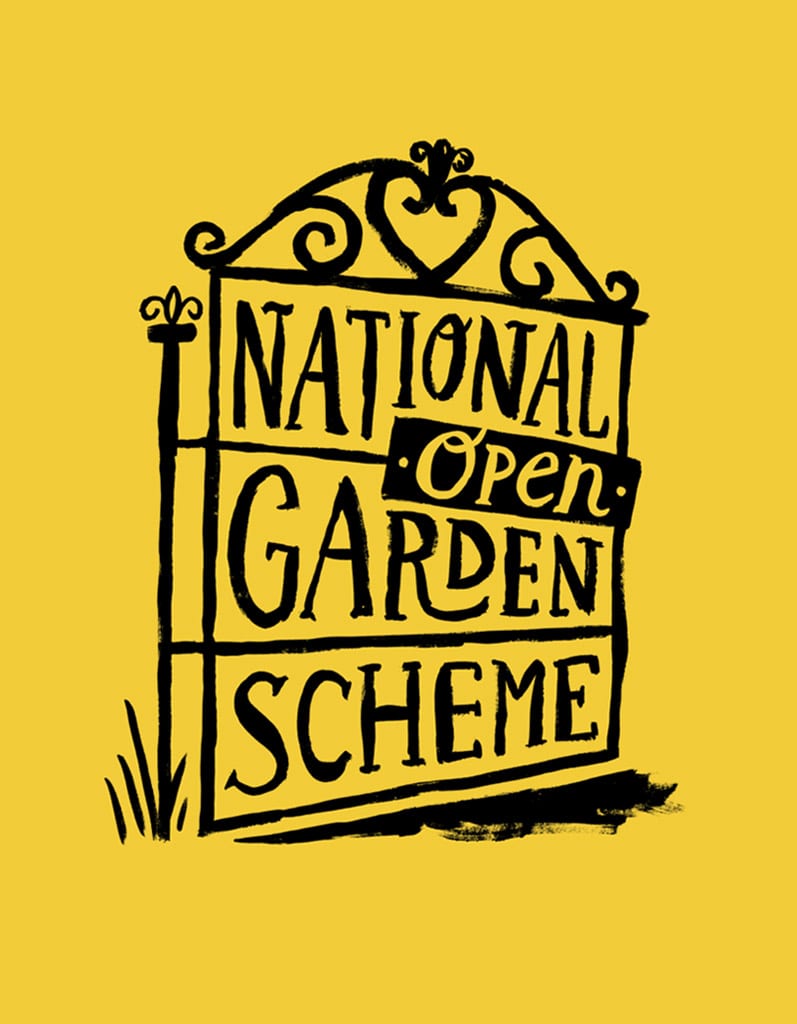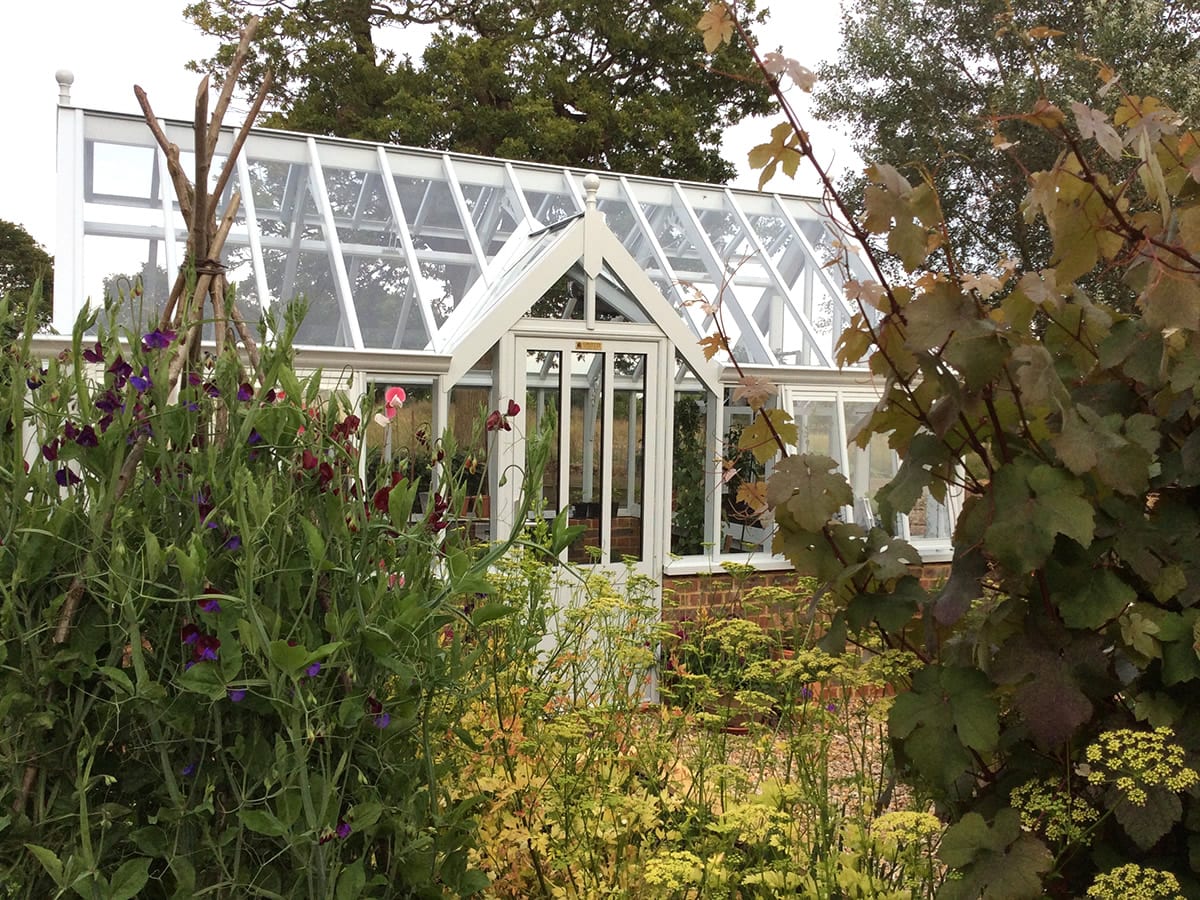 Fiona Smith
Sussex
We chose a Griffin free standing greenhouse because of the excellent quality of the product. The service we received was very friendly and personal. The fact it has a National Garden Scheme connection was a bonus.
Listed as one of the top 25 Sussex gardens to see, Stonehealed Farm opens for charity under the National Garden Scheme and invites visitors to experience the wonderful rural setting.
Adding to the natural beauty of Stonehealed Farm now stands a 4.9m x 2.6m Sage greenhouse from Griffin Glasshouses' National Garden Scheme collection.
"The greenhouse has only recently been finished. I grow lots of vegetables from seeds. I have currently got tomatoes, chillies and basil growing plus some pelargonium and salvia plants and cuttings. I am also trying out a bougainvillea, something I have always wanted. The new greenhouse will be brilliant for over-wintering my many tender plants."
The Sage greenhouse is produced in the Victorian style with steeply pitched roofs, narrow glazing panels, decorative spandrels inside and finished with traditionally styled ridge fittings and finials. It is made by Griffin using the highest quality, maintenance free aluminium that is specifically designed to give the appearance of traditional wood.
"I am delighted with the greenhouse. It is both functional and beautiful. The ventilation is superb. I can be out all day without any worries. During the very hot recent weather, the temperature inside remains the same as outside even with the door kept shut. The hinged staging is such a simple and clever idea making the space even more versatile," adds Fiona.
View all customer projects