Greenhouse adds character and charm to restoration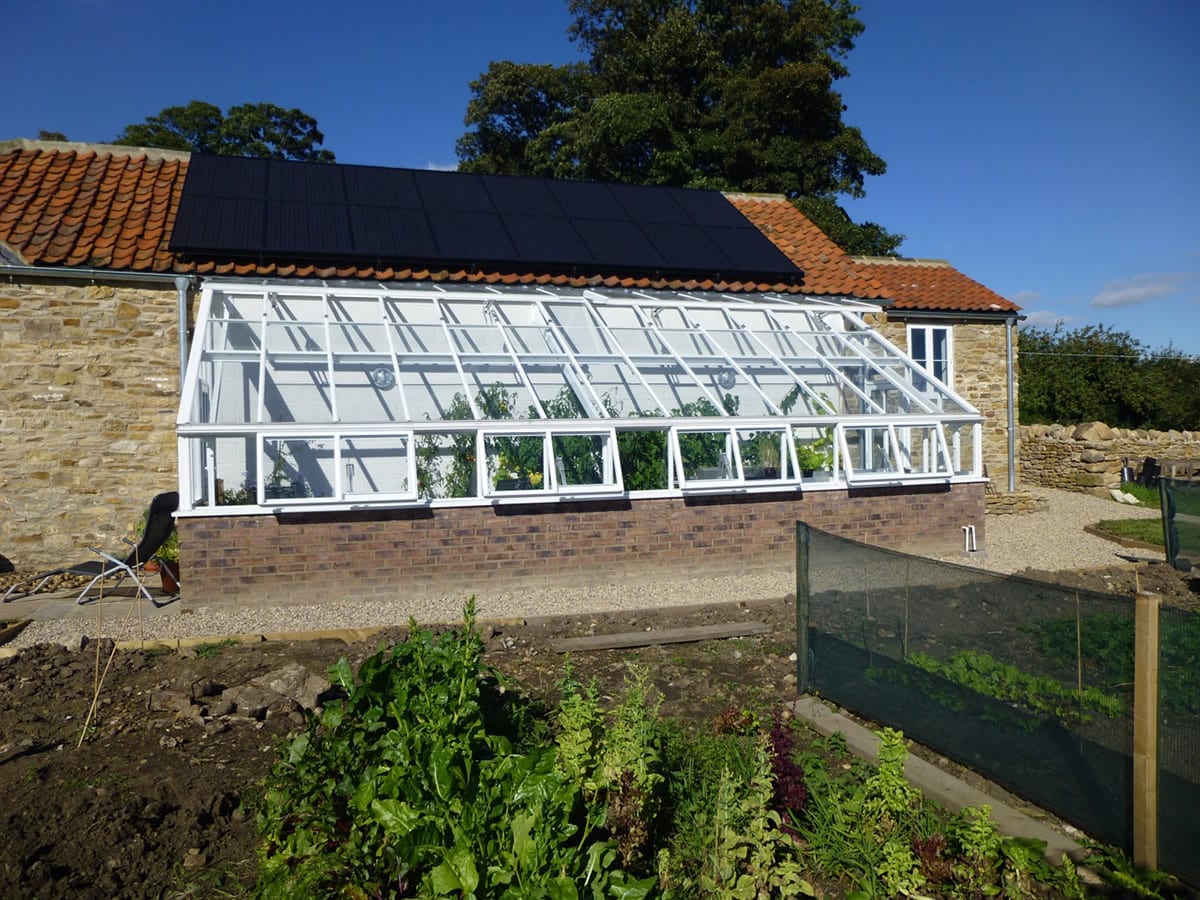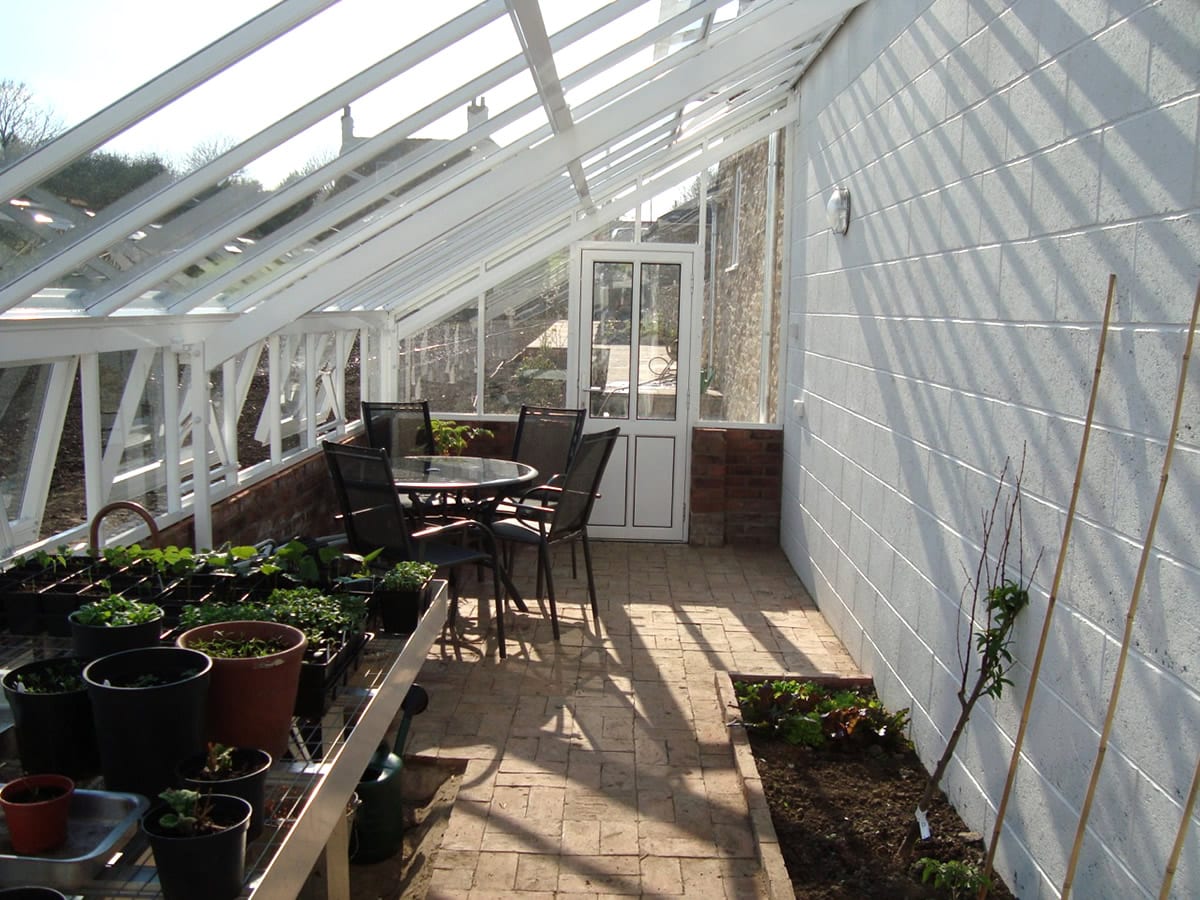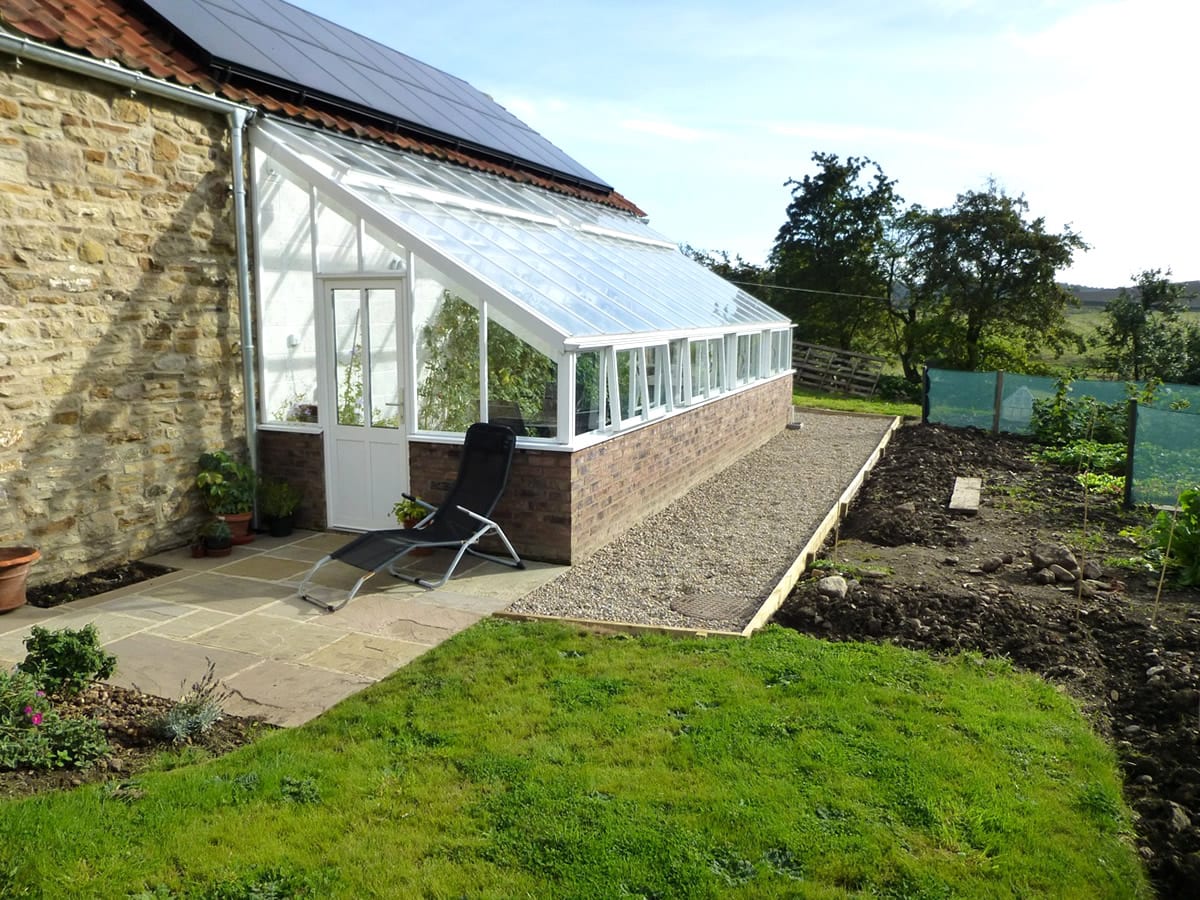 Christopher Stratton
North Yorkshire
Their structures are well designed with light glazing bars so they look as close to the traditional timber lean to greenhouses as possible… The price we think also represents good value.
Bank Farm House in Oulston, North Yorkshire and its barns were semi derelict and had not been lived in for nine years when it was purchased in July 2010 by Mr and Mrs Christopher Stratton.
The couple took on the ambitious restoration project which has taken three years to complete and now features a beautiful Griffin Glasshouses greenhouse.
"The place was like a bomb site when we bought it," says Christopher. "We had the greenhouse installed in November 2012 which has given the site real character and charm with its Victorian features. It is used for plant and vegetable propagation and is linked to the new vegetable garden which kept us well supplied in the first year."
A ground source heat pump and photovoltaic panels have also been installed above the greenhouse at Bank Farm House to produce low cost, green electricity which also helps power the heat pump.
"It's all as sustainable as can be with loads of insulation in the house and converted barns," adds Christopher.
View all customer projects