Lifetime structural guarantee on Chelsea greenhouse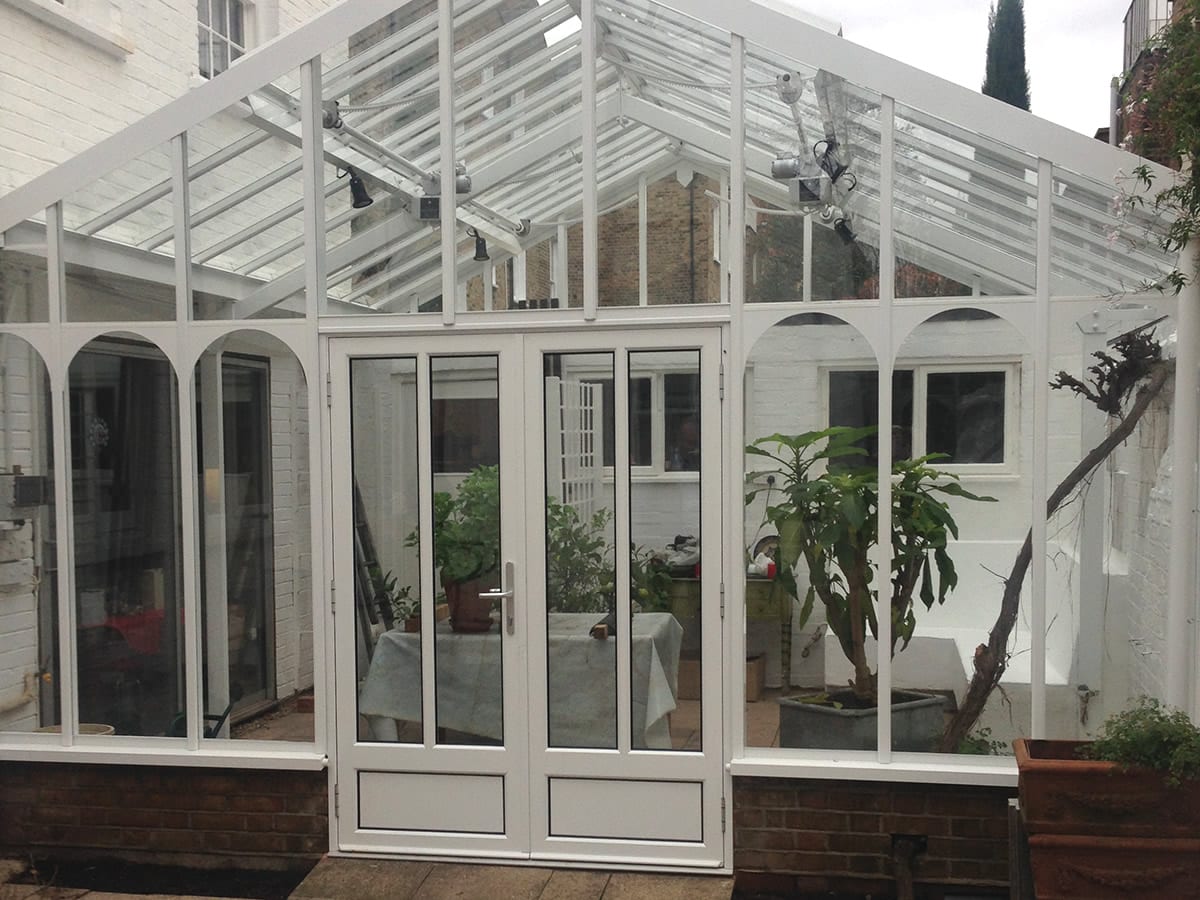 Mr and Mrs T
Chelsea
Despite assurances given to us at the time, our old wood frame greenhouse rotted and became unusable.
A Griffin Glasshouses aluminium frame greenhouse was the ideal choice for Mr & Mrs T to replace their existing structure that had a wood frame.
"We were determined to replace it with an aluminium one and Griffin Glasshouses ticked all the right boxes. We are delighted with the finished product, it is a perfect fit for the space we had available," says the owner.
Measuring 4.1m by 4.7m, the greenhouse is bespoke in design and is used for growing plants including lemon trees and a mature vine.
"The glasshouse acts not only as a traditional greenhouse, but, in summer, will be a pleasant addition to the house where we can have meals. The quality of workmanship is excellent and the attention to detail noteworthy."
View all customer projects