New glasshouse looks like it's always been there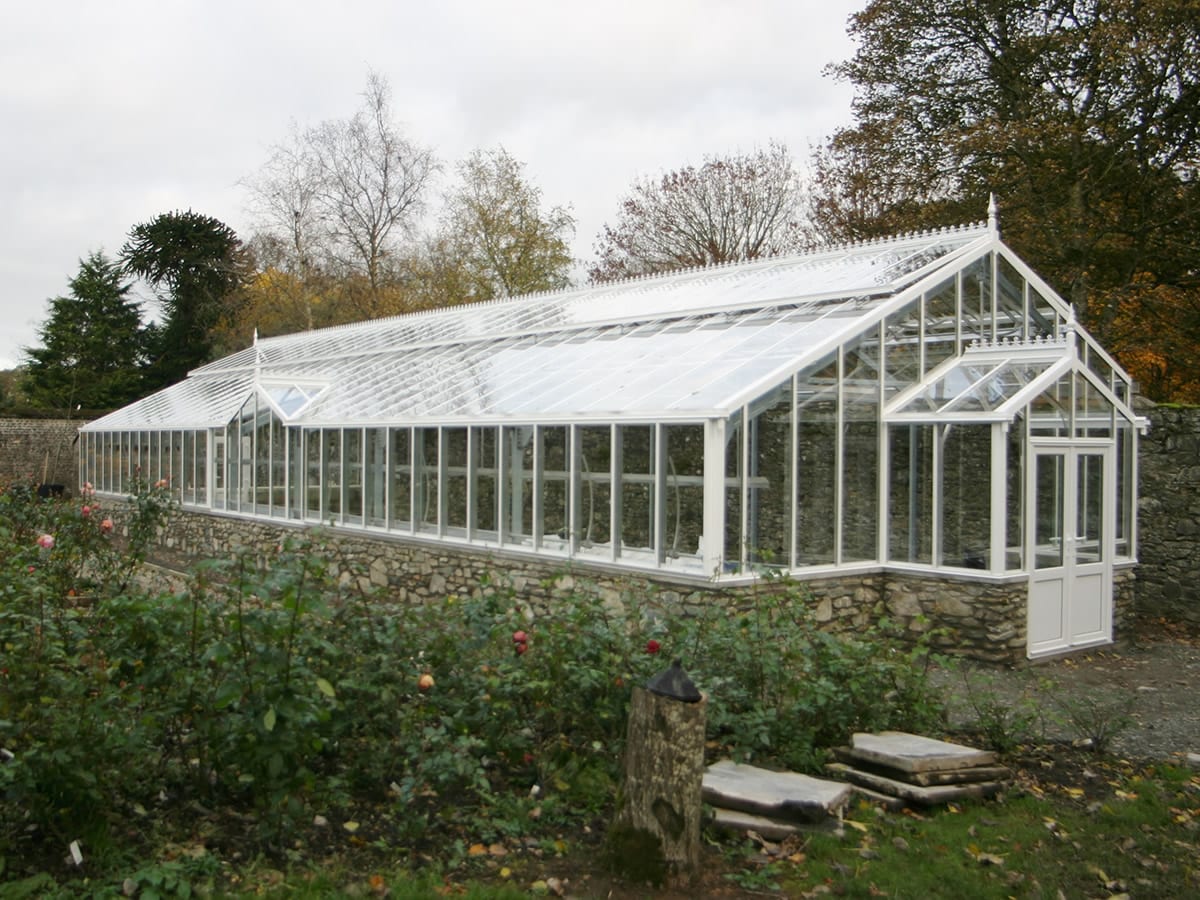 Mr Kelly
Co Kildare
It was a great pleasure to deal with your company, with the efficiency and standards that you operate.
Bought by the owner's wife as a 'surprise' Christmas present for her husband, this large ¾ span glasshouse with gable porch entrance was required to replace a large polytunnel that was the covered growing area used on the estate. It was essential that the glasshouse was smart and fitted in with the original walls within the grounds.
Mr Kelly, Estate Manager writes "A quick note to say many thanks for the beautiful glasshouse you erected for Castlemartin Estates.
Sir Anthony got his "first preview" of it on 25th December in the early hours of the morning after midnight mass in our little church on the estate. He was overwhelmed by it and, after visiting it again over the Christmas said "you would think that it was always there" it looks so good.
It is a first class production….they are both extremely happy with it. Thanks for all your help and cooperation and it was a great pleasure to deal with your company, with the efficiency and standards that you operate."
View all customer projects