Small greenhouse makes a big statement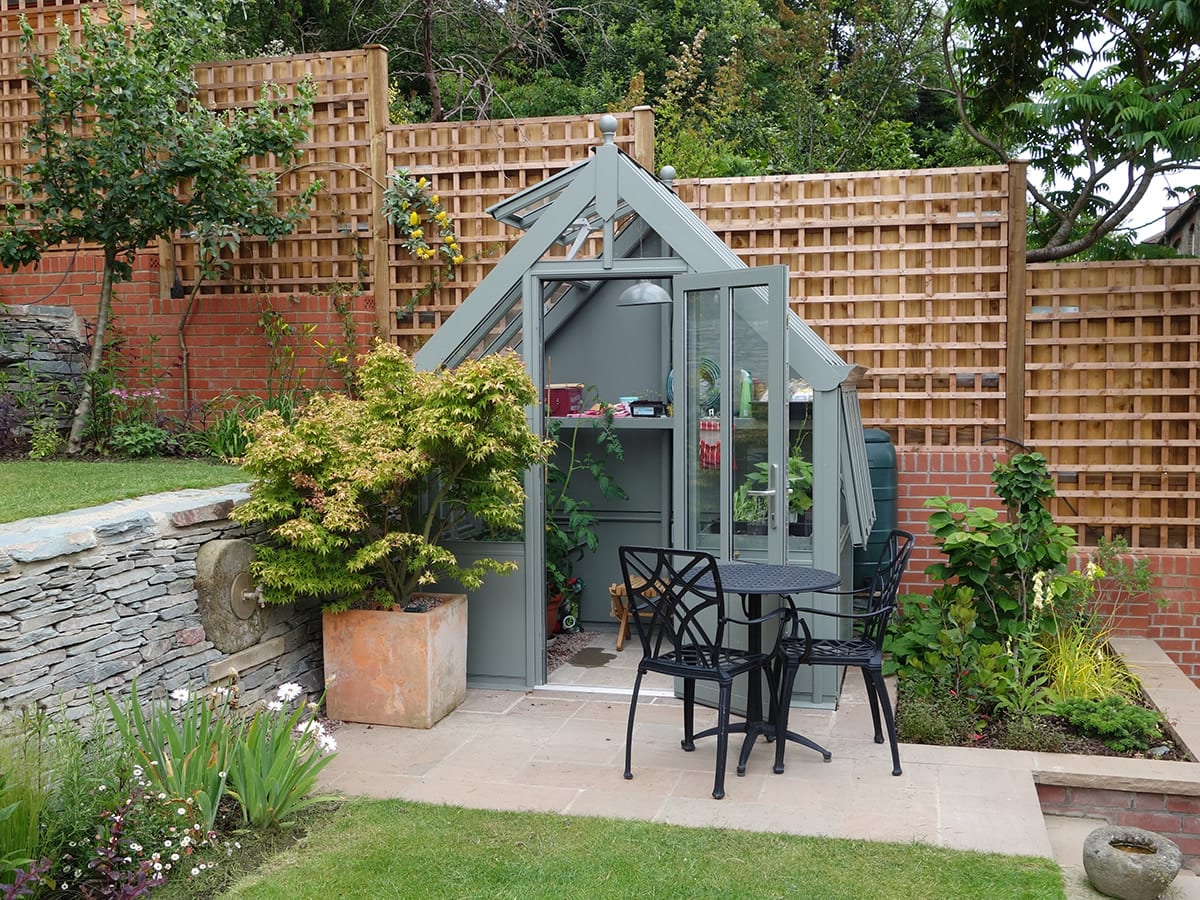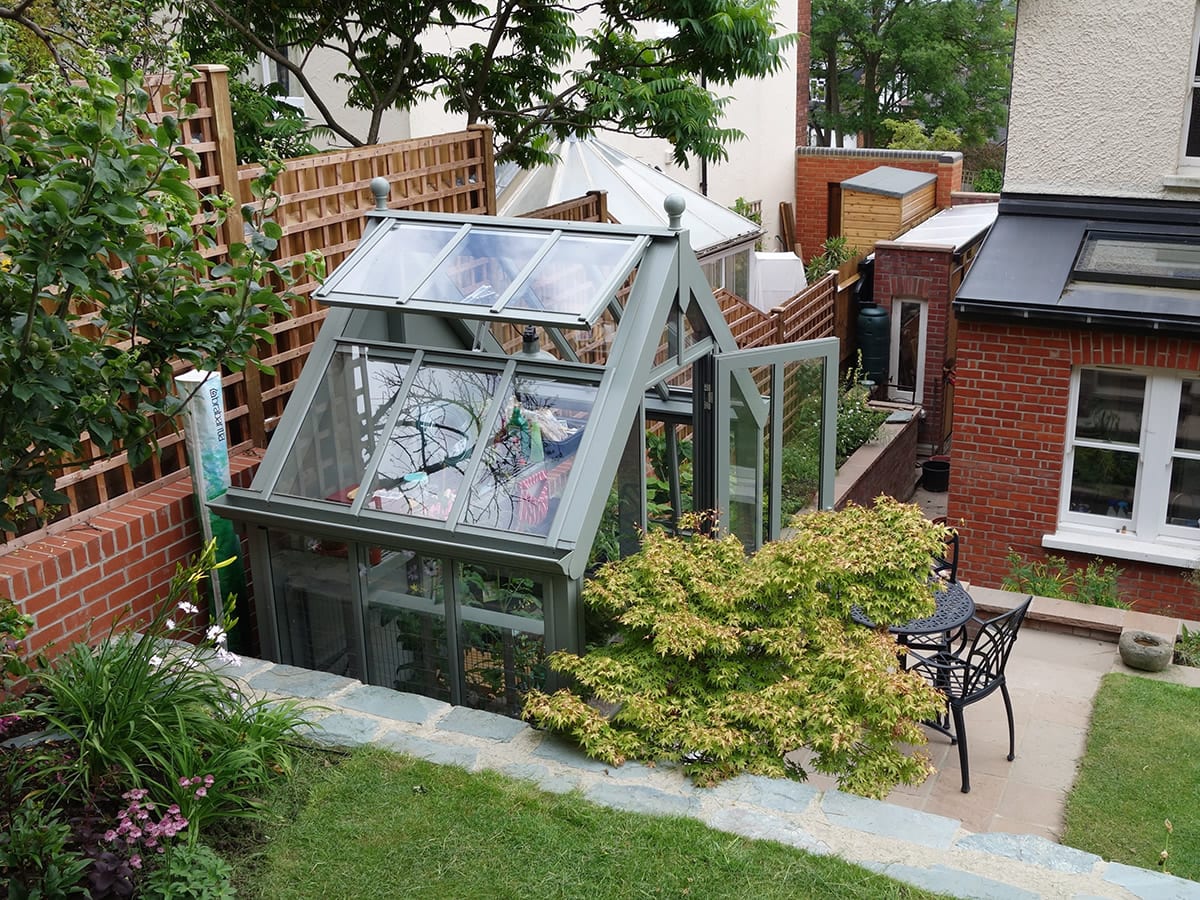 Mrs Rosamund Flint
London
Griffin Glasshouses were able to produce the exact size greenhouse we required. We are really pleased, it is perfect for our needs and fits in wonderfully with the design of our garden.
With its traditional Victorian style architectural features, the Griffin Glasshouses' greenhouse in Rosamund Flint's London garden is the smallest, bespoke greenhouse ever to be installed by the Griffin Glasshouse, measuring just 2.1 metres by 1.5 metres.
Rosamund from Muswell Hill in North London wanted a greenhouse that not only fitted into her sloping terraced garden but also complemented her Edwardian Property.
"We use it for growing vegetables and flower seedlings both for the allotment and the garden, but we have also used it to simply sit down and relax in," explains Rosamund.
"Currently we are growing tomatoes and chilli plants grown from seeds collected in Thailand. We will also shortly be potting up alliums from seed which will be planted out this autumn and hopefully will flower in May or June next year."
View all customer projects