A Victorian style glasshouse for the 21st century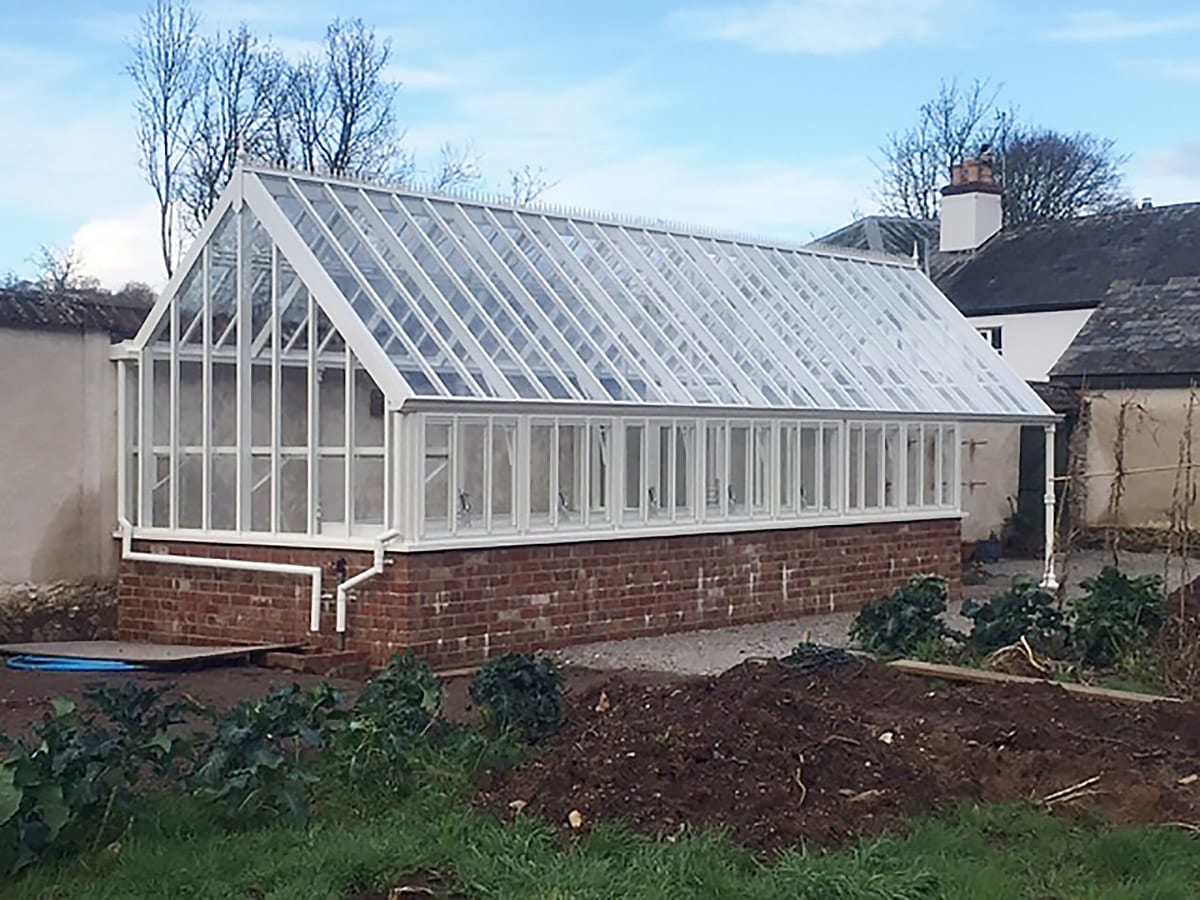 Mr Andy Atkinson
Devon
Griffin Glasshouses is a family enterprise with high standards and provides outstanding value and quality.
Measuring 11.5m by 3.4m sits a beautifully constructed Griffin Glasshouses greenhouse boasting traditional Victorian style architectural features.
Bespoke in design, the new large glasshouse in Andy Atkinson's garden in Dunsford, Devon, requires minimum maintenance and is used for growing exotic and everyday fruits, whilst also providing a place to relax and enjoy a cup of tea.
"My glasshouse has a beautiful extended front roof with side panels that can be removed in the summer. I was involved in the design of the glasshouse which makes it very personal, I simply love it." says proud owner, Andy.
"It is both practical and attractive in design, has a robust construction and most importantly is easy to maintain.
View all customer projects