Jun
2023
Griffin Glasshouses Makes A Record Donation Of £25,367 To The National Garden Scheme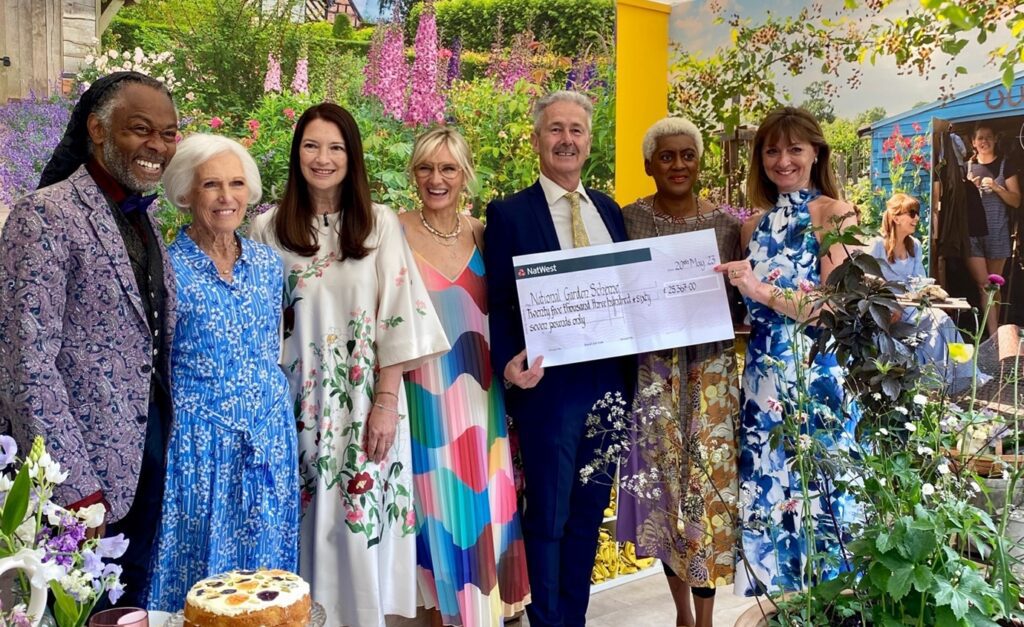 As key partners for the National Garden Scheme, we have our customers to thank for helping us raise a record amount for the charity this year through sales of our NGS range of glasshouses.
Griffin Glasshouses' Managing Director Linda Lane presented the National Garden Scheme with a cheque for £25,367 from sales of Griffin Glasshouses in 2022. It's the largest annual contribution made by us to the charity to date, in a fruitful partnership that is in its 10th year in 2023.
Griffin Glasshouses has a National Garden Scheme collection of eight glasshouse designs. These 'off-the-peg' designs have been put together as a collection to suit the needs of most gardens whether those gardens are large or small, and though in pre-defined designs, there are many customisable elements that our customers add onto their NGS glasshouse.
Take a look at the NGS Range:
The classic Victorian greenhouse designs in this range have proven to be perennially popular with our customers and so it was a true pleasure to be able to present the cheque to a cast of superstars, who are all Ambassadors for the NGS.
Pictured left to right: Danny Clarke, President of the NGS Dame Mary Berry, Rachel de Thame, Jo Whiley, Alan Gray, Arit Anderson and Linda Lane.
If you would like to talk to us about this news piece, or you are thinking of
commissioning a structure for your garden, then please get in touch with us on +44 (0) 1962 772512 or sales@griffinglasshouses.com.